Deliver a continuous brand experience, from campaign to product, without added coding or app store resubmissions.
Every engagement tailored
Manage every aspect of the app UX. Mobile teams can personalize elements such as product content, in-app loyalty tiers, icons, images, or even product features. Customize each based on demographic or behavioral data and then deploy quickly, without added code.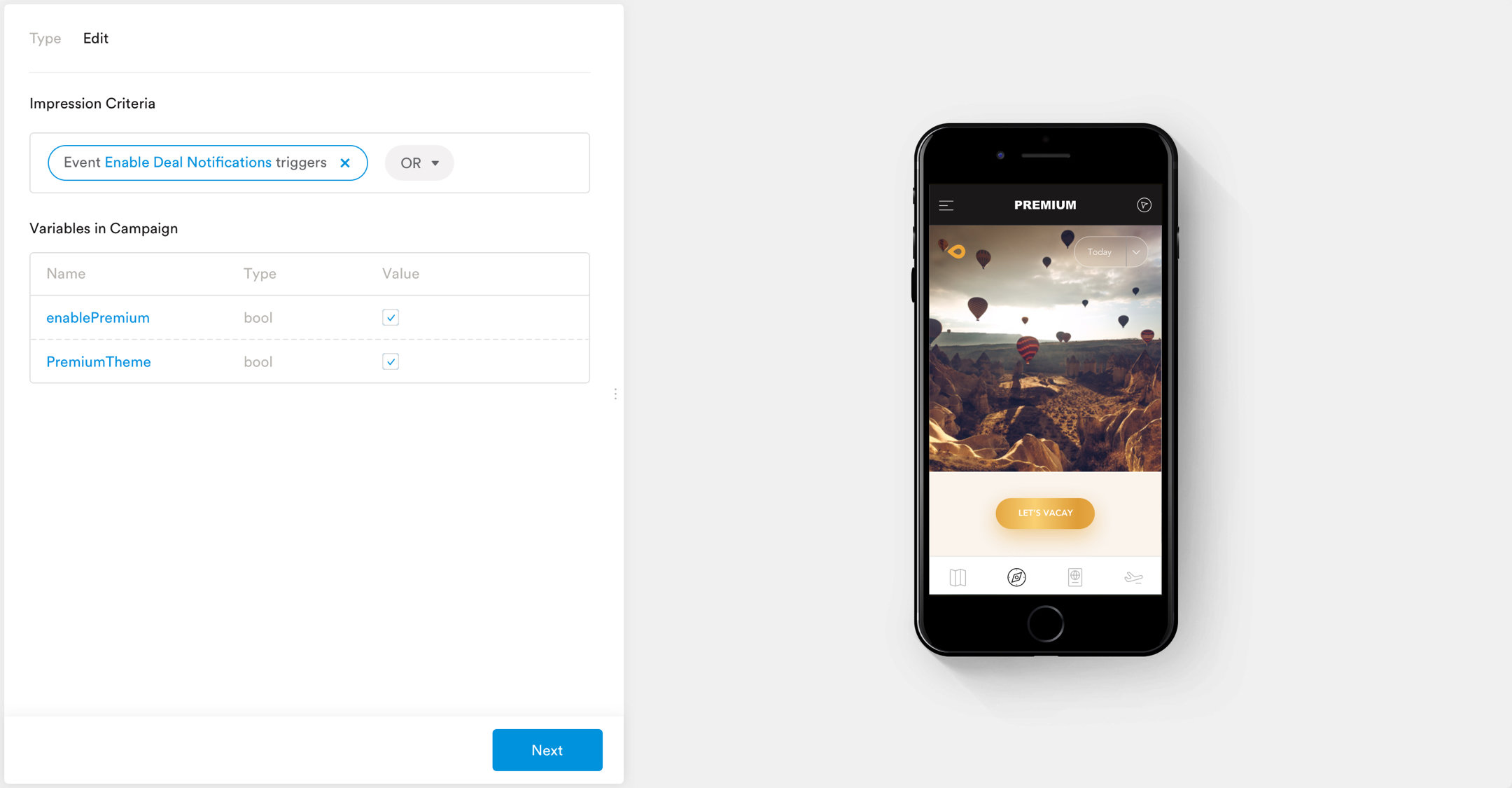 Create experiences not code