Mobile Engagement Delivered
Build long-term customer relationships for a mobile-centric future.
Campaign Orchestration
Easily coordinate multi-channel campaigns that drive customer engagement.
Optimization Assistance

Gain automated guidance to improve campaign effectiveness at every turn.
Messaging
Automation
App Editor
Personalization
A/B Testing
Analytics
App Engagement Grader
How does your mobile app stack up? Take our quick, interactive quiz to find out if you nail — or fail — app engagement.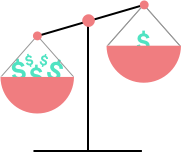 Mobile Marketing Academy
Mastering app engagement is a prerequisite for driving growth in a mobile-first world. Enroll in our six-week video and email lesson series.