The Mobile Marketing Platform
Engineered for Marketers
Deliver mobile engagement, from messaging to the in-app experience,
with the only platform designed for intelligent action.
Total Lifecycle Solution
We tie together Messaging, Automation, A/B Testing, and Analytics — all in one integrated platform.
Impactful Value
Our platform is designed to create value, so you can shape meaningful engagement, improve performance, and maximize ROI.
Messaging
Automation
App Editor
Personalization
A/B Testing
Analytics
App Engagement Grader
How does your mobile app stack up? Take our quick, interactive quiz to find out if you nail — or fail — app engagement.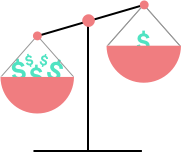 Mobile Marketing Academy
Mastering app engagement is a prerequisite for driving growth in a mobile-first world. Enroll in our six-week video and email lesson series.