Push Notifications, Email,
In-App Messages, & More
Synchronize multi-channel communications
in one robust app platform.
Messaging
Mobile is more than a channel. It's the hub of your customer relationships, where users interact with all content. We support the complete set of channels to uniquely suit your engagement needs. Use Leanplum to send push notifications,
in-app messages, email, app inbox, and more. Reach your full audience with wide broadcasts or connect one-on-one with personalized content. When you're ready, up your strategy by automating personalized campaigns at scale. Customize message
delivery with triggers or create drip campaigns across the customer lifecycle. Move users through milestones such as onboarding, engagement, conversion, reactivation, and loyalty. With visual calendar views, you can manage frequency at a glance.
Cross-Channel Support
Segment, personalize, and automate across push notifications, in-app messages, email, app inbox, and more.
Complete A/B Testing

Test across messaging channels to create relevant experiences users love.
Push Notifications
In-App Messages
App Inbox
Email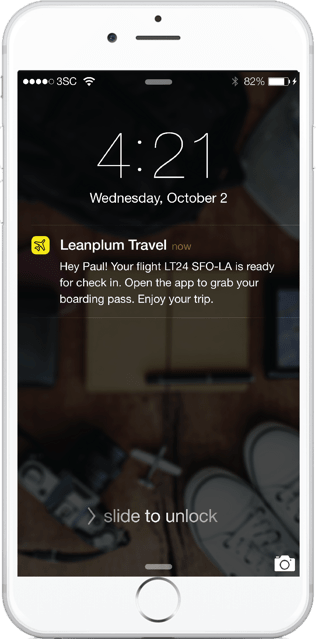 Push Notifications
Communicate with users outside of the app with compelling push notifications that encourage reactivation. Create messages as simple as a traditional blast or as personalized as a one-on-one conversation.
To automate your strategy, harness our Lifecycle Engine. This sophisticated tool does all the work for you, by orchestrating multi-touch campaigns along the full customer journey.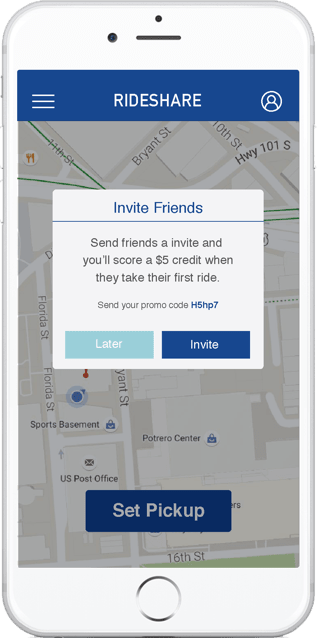 In-App Messages
Trigger in-app messages that guide users through an onboarding tutorial, promote sales, request app permissions, and more.
With our six pre-built templates to create alerts, pop-ups, confirmations, interstitials, and permission requests you can get started with out-of-the-box ease. With capabilities like Push Pre-Permissions, you can maximize push permissions to engage your full audience, wherever they are. Each template is open-source, so your messages can be customized and designed to maintain your brand experience.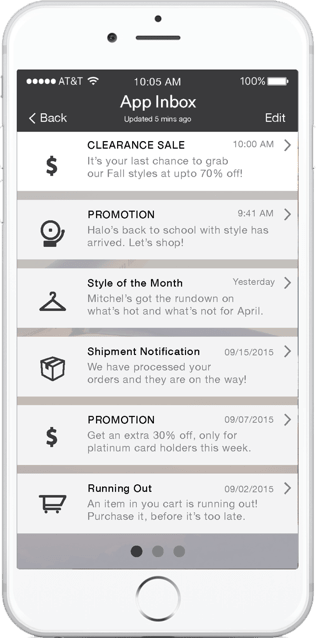 App Inbox
Reach 100% of your audience with an in-app content channel of key notifications personalized to each user. Enables repurposing of email content into the app experience. Whenever you add a new message, users see a badge on the app icon, encouraging re-engagement.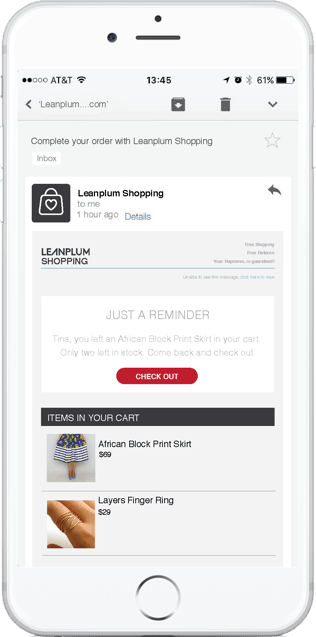 Email
Extend your mobile messaging programs with email to drive reactivation campaigns and other programs. Use our rich text editor to craft messages or upload responsive HTML5 templates that look great on desktop and mobile. Save time by creating content in one platform that publishes across multiple channels. While great as a standalone strategy, email can act as a support channel if users opt out of push notifications.
Coordinated Campaigns
Schedule messages across all your channels — from push notifications to email — within a single platform. This integrated strategy gives you increased campaign visibility and gives users a consistent experience.
Smart Timing
Pick the perfect time to send your messages. Deliver in real-time, schedule in advance, trigger based on individual user behavior, or stagger by local time zones.
Push Pre-Permissions
On average, only 42 percent of users opt in to iOS push notifications. Increase your opt-ins by suppressing the default iOS prompt. Instead showcase the value of push when users are more engaged — like after they favorite a product.
Deep Analytics
Analyze message performance at a glance across multiple metrics, so you can drive engagement and ROI.
Localization Support
One of mobile's many advantages includes the ability to personalize messages based on location. Add multiple languages and region support to your messaging, so your campaigns speak to users around the world.
Complete Control
Activate message caps to prevent over-sending, a quiet hours option to respect nighttime in local time zones, and a calendar view to see scheduled content in one place.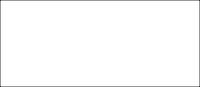 "Leanplum's messaging solution helps us increase the number of users who complete the app sign-up process. One of the push messaging campaigns we optimized led to a 78 percent increase in the number of users that completed registration."
Sam Levy, Vice President of Growth at Hinge
Explore More Capabilities