If you've been following the Leanplum blog, you'd know that we have a lot to say about mobile push notifications. These little messages are one of the mobile marketer's best friends, with the ability to increase retention and drive purchases. They're a staple in any cross-channel messaging campaign.
For mobile products that also have a web presence, there's another option to consider. Web push notifications add much the same value as mobile push, but on a whole new medium — your browser. 
Can I use Web Push Notifications?
If you want your website to re-engage customers and boost traffic then you can certainly use web push notifications to instantly engage with your users on their browser. 
Let's explore a few best practices for drafting web push campaigns that really work.
Push Notifications Best Practices
1. Optimize Your Opt-Ins
Opt-in prompts are one of the trickiest aspects of push notifications. A high opt-in rate is a prerequisite for effective push campaigns, but mobile users are often hesitant to grant push notification permissions. These messages can reach users no matter where they are on the web, so it's no surprise people don't grant permission to every website they come across.
Push Pre-Permissions is our official solution to this problem for mobile apps. These let you craft an engaging pre-permissions popup that explains the value of opting in, and make sure it's delivered after users have poked around your website (i.e. it's not the very first thing they see).
Push Pre-Permissions have been shown to lift opt-in rates by as much as 182 percent. By requesting permission via an in-app message, you can easily customize the copy to fit your native app or website. Furthermore, you can display these prompts as frequently as you want, and only show the system prompt when users tap yes on the pre-permissions dialog.
While this technique is growing in popularity for mobile apps, it's not as common on websites yet — but pre-permissions messages are equally important for both mediums.
2. Acquire More App Users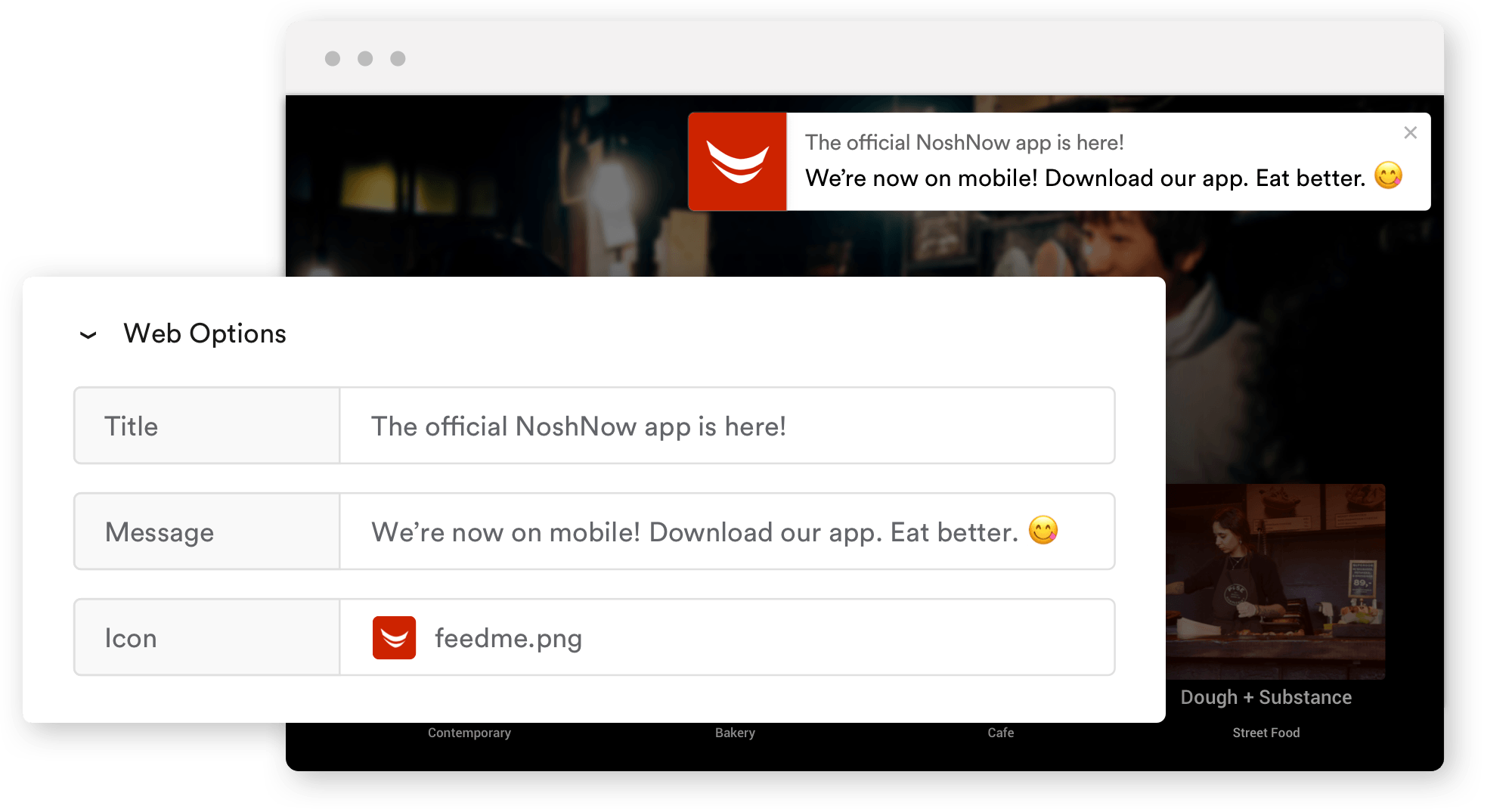 Mobile apps and mobile websites shouldn't live in silos. The two mediums can synergize, becoming more than the sum of their parts.
As a best practice, try including at least one web call-to-action to drive more app downloads. Your web push notification can highlight any of the advantages of your app, like extra features, one-tap checkout, or quicker loading times. The more specific, the better.
If you do a good job of conveying value, you'll secure some users as loyal customers on both your app and website. This means double the ways for the person to convert, and more than double the ways to contact them. Once you've gotten a web user to download your app, you can market to them with mobile push, in-app messages, and App Inbox messages for even more conversions.
3. Use Segmentation to Customize Content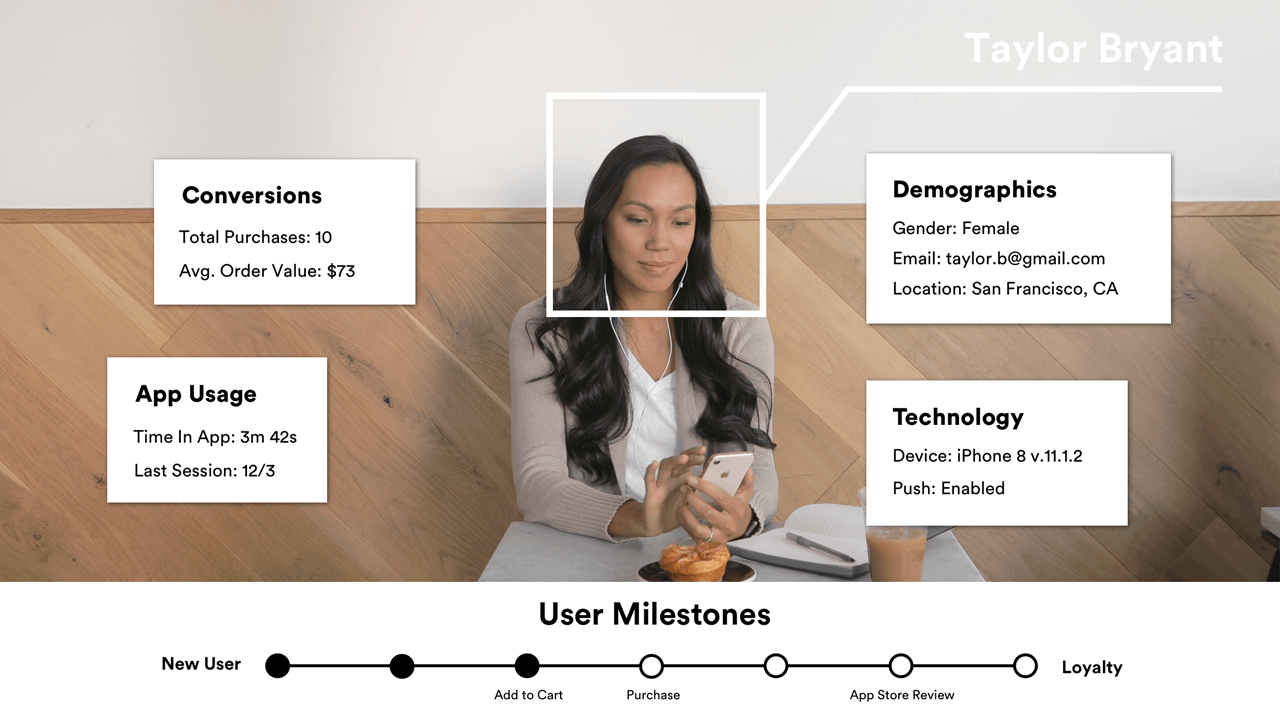 Personalization is integral to every type of mobile message, and web push is no exception. Put simply, mobile users are tired of the same old marketing promotions. No matter how well written the content or how deep the discounts, promotions simply aren't engaging if they're not personal.
That's why it's crucial to customize all of your messaging campaigns, including web push. Don't just stop at inserting the customer's first name — look at their browsing and purchase history to suggest products and categories that actually appeal to them. These targeted messages have already been shown to increase in-app purchases.
If your customers use both your mobile app and website, you're in luck. Try consolidating data across both mediums to build an even richer customer profile. For example, if someone primarily purchases on your website but they recently searched for an item on your app, you can promote that item with a web push notification. Both your web and mobile push messages can be informed by data from both mediums.
4. Test the Timing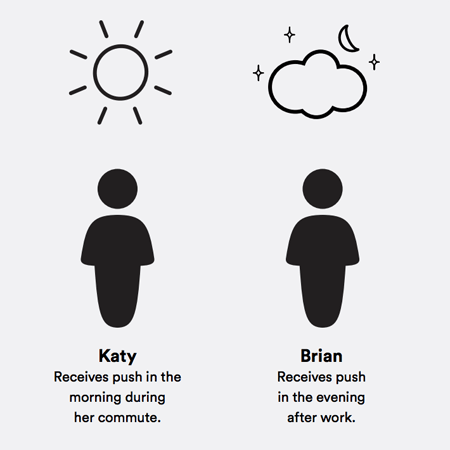 Timing is the unsung hero of mobile messaging. Data shows that it's important to personalize both message content and timing — in fact, timing alone can result in a 7x lift in retention.
Timing your web push notifications is a bit more challenging than mobile push notifications. Web push can only reach users while they're in their mobile browsers, whereas system-level mobile push notifications reach users wherever they are. As a result, messages should be based around the times when your customers are most likely to be using their mobile web browsers.
The most reliable way to ensure you're reaching customers at the optimal time is to A/B test each campaign. By tracking engagement rates, you'll know when your messages finally hit the timing sweet spot.
5. Use the Best Page to Get Permission
Opt-in permission is really important, make sure you get your users' permission on the page that has the highest traffic and best user engagement. 
Track your user behavior to identify where they intend to go and ask for push notification permission there. This could be your homepage, product pages or customer success page!
6. Images and Rich Media
Notifications may not always get the response you'd hoped for from your users. Our push notification best practice tip is to use images and rich media to attract their attention.
Adding images doesn't just act as an attention grabber but can add context and build anticipation to encourage active engagement from your user.
7. Clear CTA's
Make it easy for your user to say yes. 
The most effective way to measure your push notification success is by tracking the CTR (click-through rate) and CTA's will boost your CTR. 
Prompt your users to take action with direct CTA's such as:
Buy now

Take me there

I want a discoun

t
8. Deep Link your Web Push Notifications
Deep linking is commonplace on websites and when you apply deep links to your push notifications there could be an impressive increase in engagement up to double. 
9. Track behavior
When you know what your users are after you can be that all-knowing provider of information. If they've clicked on an item that's out of stock, use a web push notification to let them know when it's available again.
Remind them of their upcoming reservation. Offer location-based push notifications that are relevant to them. Let them know when a price drops on something they've been eyeing up.
Show them you're invested in engaging with them as an individual and then use that information to segment them and provide even more value with your web push notifications.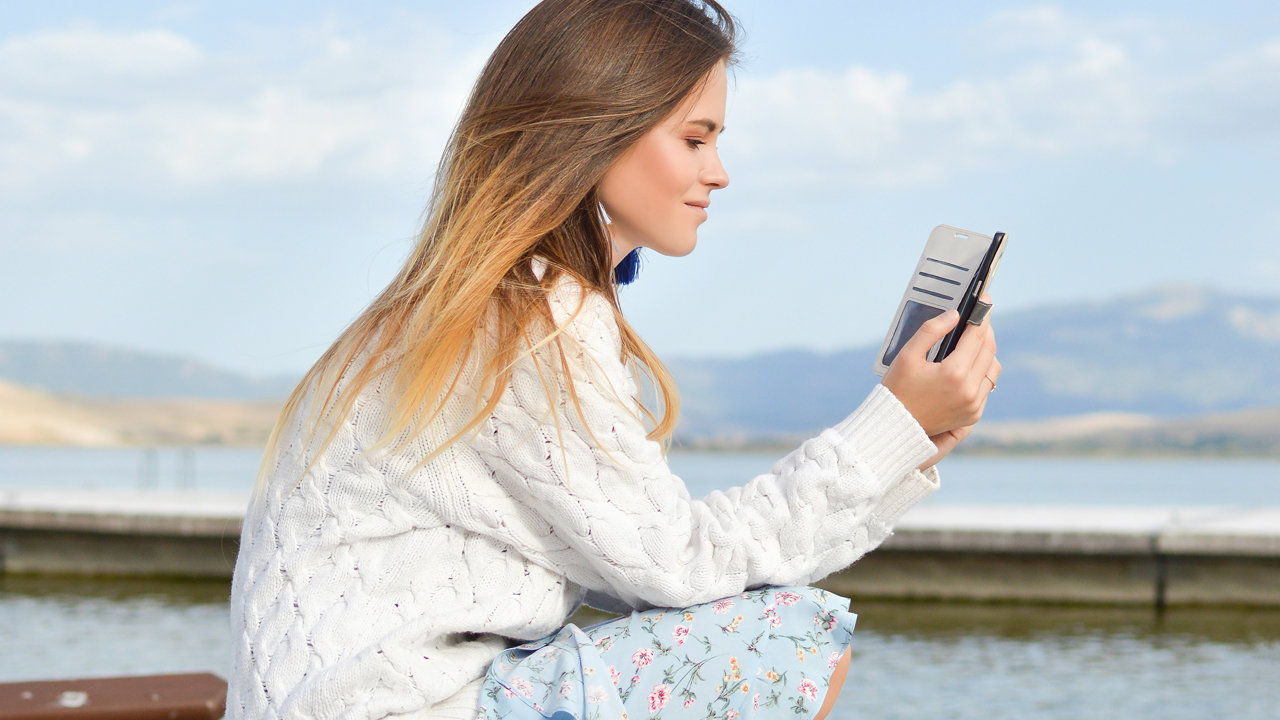 With these push notification best practices, you're ready to add web push notifications to your mobile messaging repertoire. Learn how web push works in Leanplum and see how easy it is to incorporate this channel into your lifecycle campaigns.
—
Leanplum is the mobile marketing platform built for engagement. We help brands like Tinder, Grab, Tesco, and Zynga orchestrate multi-channel campaigns — from messaging to the in-app experience — all from a single, integrated platform. Schedule your personalized demo here.