Did you know that on average, 90 percent of mobile shopping carts are abandoned? For retailers around the world, the loss of so much mobile app revenue ought to be utterly terrifying.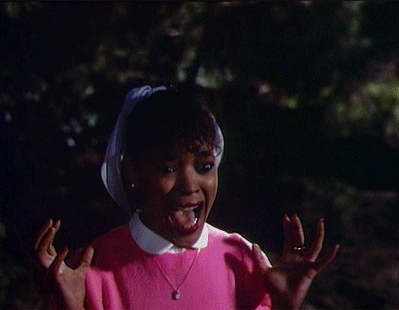 The report examines critical tactics to increasing in-app purchases, and — surprise — they all involve sending push notifications. If you haven't adopted push into your multi-channel messaging strategy, this post may be the push you need to think again.
1. Push Notifications Drive 9.6x More Users to Purchase
Intuitively, the answer to, "Do messages actually encourage users to make an in-app purchase?" is yes. When you have a sale, you need to promote it across channels by driving users to the landing page where they can discover items and convert.
The beauty of push notifications is that they have the power to immediately reach users wherever they are. Push keeps your app top of mind, and helps you share breaking announcements, such as sales.
When we dug deep into the data, we found that push notifications drive 9.6x more users to make a purchase. That's huge! And when so many shopping carts are abandoned, every shopper counts.

2. Push Notifications Increase In-App Spend by 16%
Okay, so you've learned how to encourage more users to make a purchase in your app.
Now, you go even bigger. Our data shows that push notifications not only boost purchases, but the same users are likely to spend 16 percent more money with you. That number adds up fast — $1 turns into $1.16; $100 turns into $116.
Why is this? Push notifications, as well as other cross-channel messages, are effective in driving more upsells with shoppers. Think of it as the "Would you like fries with that?" mentality. A food delivery app might suggest extra appetizers on an order, or declare a minimum for free delivery. If you can offer a discount on the secondary or complementary item, chances are even higher you'll get a "Yes, I'll go for that!"
But any app vertical can replicate this. If you already prompted a user to book a flight in a travel app, asking them to add on a hotel makes business sense — and adds convenience for the customer. If you're running a sale in a retail app, offer free shipping on orders over $100 to encourage shoppers to shell out a little extra cash.

3. Timing Is Everything — When You Should Send
The adage "timing is everything" rings true across the board, but it can work for you or against you. Believe it or not, there are prime and not-so-prime times to ask users to make an in-app purchase.
To arrive at this conclusion, we analyzed both the time of day and day of the week when mobile teams sent push notifications that resulted in a successful purchase.
The topline results: Push notifications sent on a Saturday resulted in 2.2x more purchases. And push notifications sent between 3-6 p.m. led to 2.7x more purchases.
When much of the world works 9–5 weekdays, it's not surprising that Saturday = shopping. Users have the day off, they're relaxed, and in a spending mood. So the next time you want to incentivize users to make in-app purchases, consider timing's impact.

Download the Full Report on Mobile App Revenue
For more great insights into driving mobile app revenue and a customer success story from everybody's favorite jukebox app, TouchTunes, download In-App Purchases Now: Insights to Driving Mobile Revenue. And be sure to check out the awesome infographic below, which sums up the report's big findings in an easy-to-share visual.
—
Want to read more? Check out our downloadable guides here.