In June at WWDC, Apple unveiled the company's next mobile operating system – iOS 12. Borrowing a similar sentiment from Google I/O this year, Apple introduced a new suite of apps focused on promoting digital wellbeing. For marketers, this is the biggest news to come from the mobile conference this year, as it directly impacts how they engage and retain users.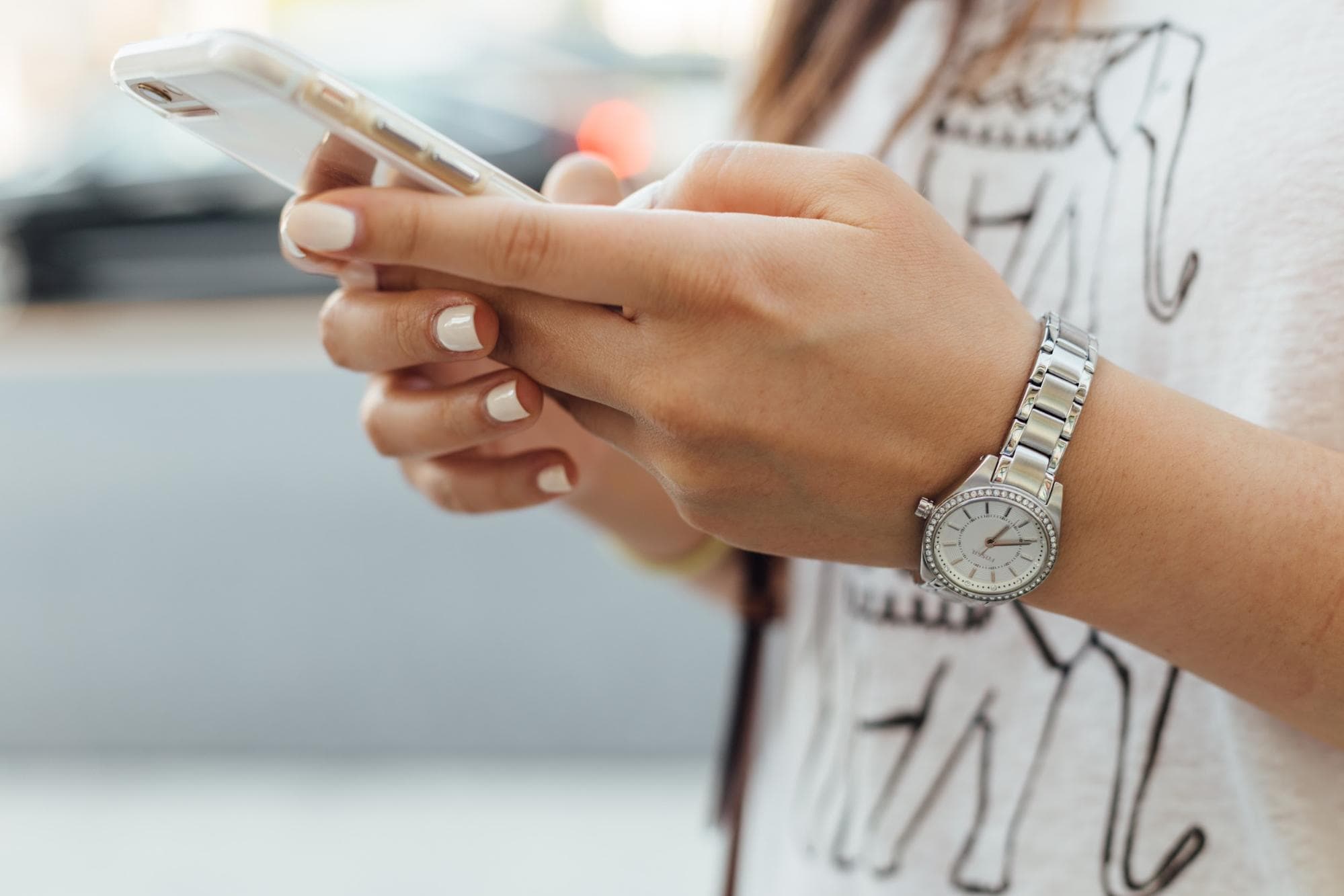 Essentially, iOS 12 now gives users more control over what push notifications they receive from mobile apps with a feature called Instant Tuning. The most notable changes are:
Users can adjust notification settings and opt-out of messages right from the device's lock screen.

Users can activate downtime mode and ignore push notifications entirely.

Siri plays a more active role in handling push notifications, employing machine learning to increase or decrease the number of push notifications a user receives based on usage data.

Push notifications of a similar theme will be grouped, allowing users to swipe away several notifications at once.
The motivation behind these changes is aimed at helping users manage their digital time better. Over the past few years, we have become increasingly reliant on our smartphones, and the truth is, smartphone dependency can be damaging. Research shows that people experience anxiety when they have to forgo their phone for a day, and even experience physiological symptoms similar to withdrawal.
Needless to say, users are demanding a different class of tools to help unglue themselves from their devices.
Apple's new operating system also comes equipped with Activity Report, which is a dashboard that provides usage data across categories of apps. This comprehensive report also shows users exactly which apps they use the most, the number of push notifications they receive, how many times they pick up their phone, and what's drawing them in. In addition to that, users can now set time limits on the apps they use.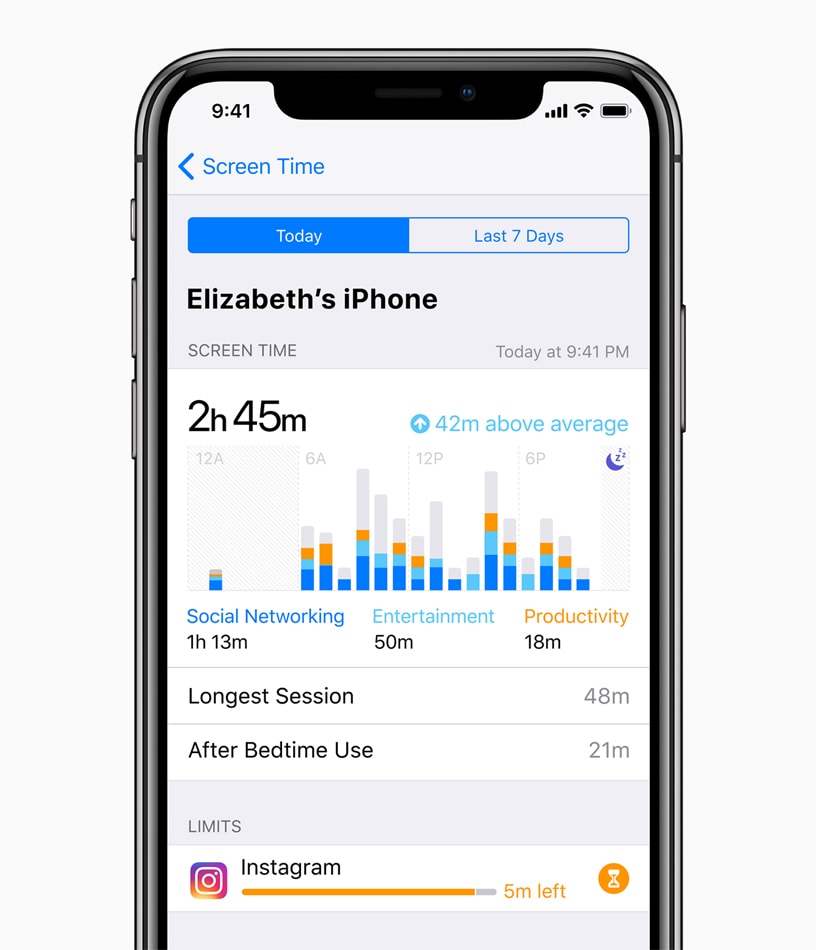 Put simply, for mobile app marketers, there are now repercussions for irrelevance. Push notifications have always been an indispensable tactic for app marketing; however, this strategy can now damage the lifetime value of your product if used incorrectly. Push notifications are a valuable strategy for re-engaging users and driving conversions. On top of that, push notifications give mobile app marketers insight into usage behavior revealing what situations drive the most engagement.
What's next for marketers?
With app sessions expected to take a hit, mobile app marketers need to prepare some strategic changes to retain and engage their users. These iOS push notification changes force marketers to apply best practices that benefit both their brand and the user.
Here's what marketers can do moving forward.
Be Honest
Now that there are long-term consequences for irrelevance, mobile app marketing needs to emphasize user experience with every message. Marketers need to consider whether or not particular messages are actually important and valuable to their target audience.
This approach also includes being honest during the onboarding process. Make sure you convey the value of push notifications directly and honestly from the very beginning.
For the best results, initiate user onboarding with a splash screen. A splash screen is prime real estate for communicating how push notifications will enhance the overall user experience. If users understand the personal benefits of push notifications entirely, opt-in rates dramatically increase.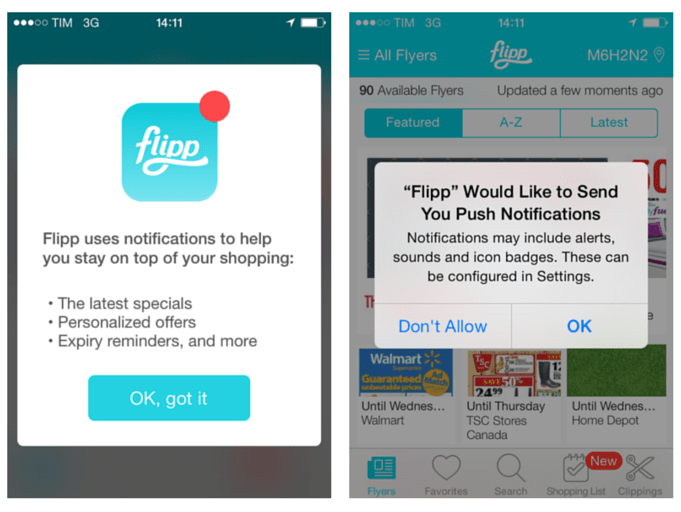 Provide Helpful Content
Lean away from revenue-focused messaging and start or continue creating more push notifications that genuinely benefit users.
For retail and e-Commerce brands, this means sending transactional messages, like order confirmations, order status updates, and reorder reminders for subscriptions. Sales-based push notifications are still fair game, but make them personalized and relevant to the user.
For example, if a retail app user adds an item to their wishlist, use this opportunity to send a personalized push notification when that particular item goes on sale. Always keep your communication tactics focused on adding value to the user instead of closing a sale.
In the long run, being helpful will drive more ROI.
Collect the Right Data
To contend with Apple's new push notification settings, marketers will need to put more emphasis on personalization. Generic, universal push notifications don't resonate with large audiences. To command user attention, marketers need to collect user data that reveals what drives click-throughs.
Research shows that generic push notifications yield a click-through rate of less than one percent. In comparison, personalized push notifications triggered by individual usage patterns returned click-through rates of eight percent.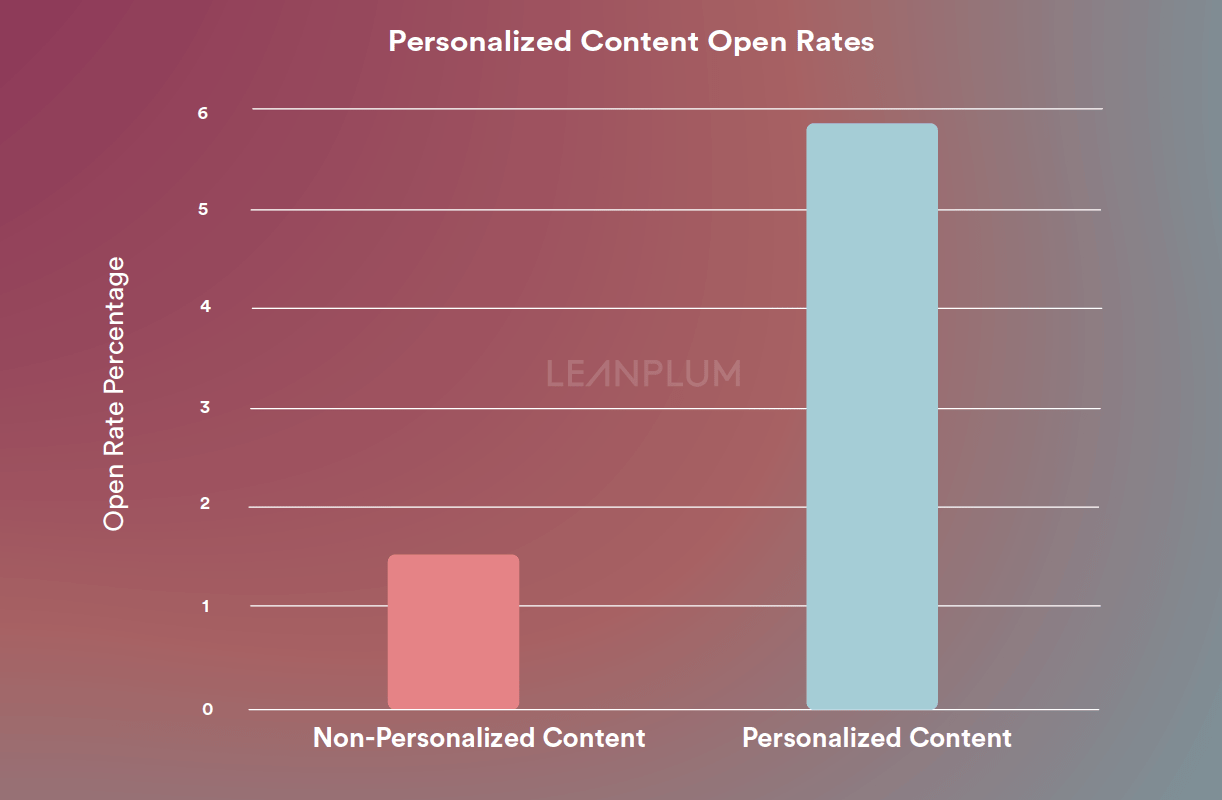 Moving forward, app marketers need to gain a clear understanding of what each user finds valuable and integrate that knowledge into their targeting strategy. Not only will you stay in iOS 12 users' good graces, but you'll maximize engagement and retention.
Pay Attention to Timing & Frequency
You always hear that timing is everything. With the advent of iOS 12, that's truer than ever.
Now that users can access their usage data, set time limits on apps, and activate downtime, marketers need to be more strategic about the timing of their messages. Sending messages when downtime is activated is an opportunity wasted.
Likewise, updated notification settings require marketers to structure their messaging campaigns better — paying particular attention to the frequency of their notifications. Now that it's incredibly easy for users to disconnect from push campaigns, notification frequency can't come across as spammy.
As messages are grouped, and marketers need to ensure their top message isn't something that prompts users to opt-out of communication altogether. Aggressively sending notifications is a guaranteed way to annoy users to the point where they won't even read the message, let alone engage with the content.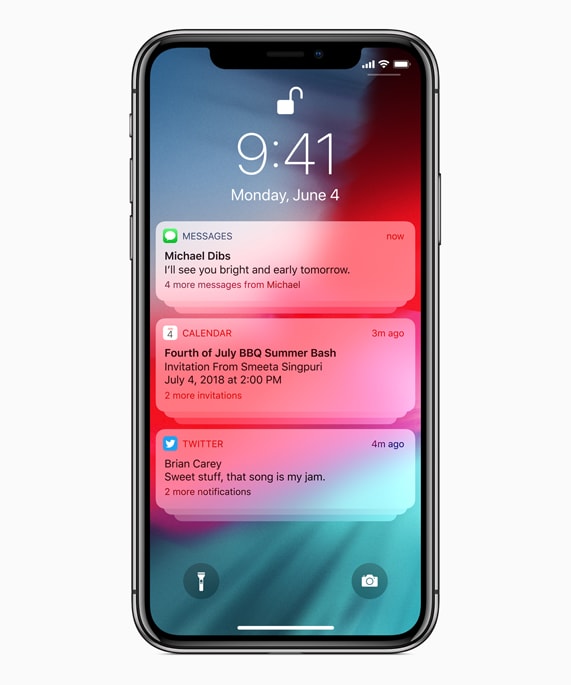 Hone in on User Segmentation
Some users will find specific messages more valuable than others. Marketers will need to understand their user segments and leverage behavioral insights to deliver campaigns that speak to the interests of user groups on a granular level.
For example, pre-defining user segments and delivering personalized campaigns when users trigger specific in-app actions can be a great strategy to contest Apple's messaging modifications. A retail brand will want to create user segments and send different messages based on the types of items users have browsed or purchased previously.
Make the Most of Push Notifications in iOS 12
Apple has always been a sincere advocate for user experience, and the changes they've made to push notifications are just that. However, to ensure push notifications deliver ROI, marketers must adopt a similar mindset.
To get the most out of push notifications, be honest about the purpose of notifications, always provide value, and know the audience with whom you're speaking. While it may seem like these updates will harm engagement and retention metrics, in reality, they will improve the quality of push notifications, and help marketers target and engage their most loyal users.
—
Anne is a Content Marketing Specialist at Clearbridge Mobile – a mobile app development company offering user-centric product design and engineering services. She writes about all things mobile and how apps are fueling the next wave of digital disruption.