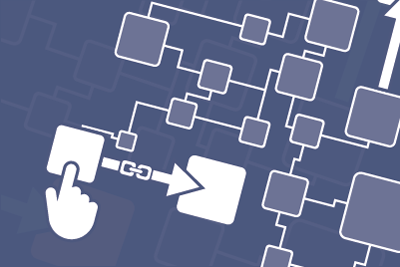 Deep linking technology is a great way to make users' lives easy, but can it be used as an engagement tool, as much as it is to do with acquisition? In this article, we explore the question and come up with five tips to use deep links for engagement.
What Are Deep Links?
Let's take a quick definition straight from Adjust's Mobile Measurement Glossary, "Deep links are a type of link that, when clicked on or redirected to, send users directly to an app instead of a website or a store."
You likely interact with a deep link on a daily basis, pretty much whenever you tap on a link that leads to an app (or an app store), or even vice versa. For example, if you click a Yelp link from a search in Google for "best restaurants," it may open the Yelp app — or take you to the App Store to download the Yelp app if you don't already have it — rather than having you view Yelp's page on a mobile site.
Essentially, deep links provide the ability to move between one type of experience to another.
Can Deep Links Boost Engagement?

While this seamless transition between web and app mainly functions to remove unnecessary clicks (reducing friction and improving a user's experience), deep linking means less drop offs — right up until a significant conversion.
But that's not all. Deep links can also be used as a tool to improve engagement, keeping people interested, and your retention rates up. Let's look at the techniques below.
Conversion Retargeting
Deep links are all about clever retargeting. With the right special parameters, you can direct users anywhere within the experience, such as to certain offers or reward pages. For e-commerce especially, the chance to send users directly to preferred destinations, such as a shopping cart, could mean more sales made through the app.
Getting to the users who already have an app installed means more power when it comes to shaping their mobile experience. Deferred deep links allow you to send them where you want to go, without worrying they'll end up in an app store instead.
Referral Benefits
Whether your users are new, or if you're targeting specific users to return, using deep links combined with incentives and a great creative can become a quick hit that brings users back to your app. Or, deep links remind them of your app experience that might one day lead to a return.
Incentives can be used to great effect for gaming apps, as well as e-commerce platforms. Thinking beyond the two, in verticals such as publications and entertainment could also work with clever subsidies — from offers to early access, and to new content.
So what kind of incentives? Facebook reckons using promo codes combined with invitations (deep linking to key content) is a smart way to do things. For example, this means giving users $5 credit if they've installed the app due to a referral from a friend. Uber is a famous example of this. Complex deep links also retrieve the promo code for users, meaning there's no additional copy-pasting, which breaks the deep linking flow.

Performance Tracking Emails
Common for educational, fitness, and food and drink applications, performance tracking is a popular means to keep your users aware of both how they're doing, and of your product and brand.
Commonly, fitness apps such as Google Fit and Runtastic often track your weekly performance, providing a summary of a single user's performance over a week (miles run, workouts completed, etc.) and often compare users against each other with anonymized rankings. These, combined with deep links, often lead to a boost in sessions on the day they're sent out.
Combining emails with a deep link strategy helps retention rates and re-engagement, as you could see a jump in users returning for every new email that goes out. If you're not already implementing deep links in your email campaigns, it might be worth setting up a test.
Social Sharing
There are few tools as powerful for driving re-engagement as positive reinforcement from friends. By making it easy for people to share — and rewarding them for doing so — you embed your app into a user's social circle.
The data backs this up. Research by Crowdtap shows that people are increasingly influenced by social media when it comes to Christmas shopping (from discovery to eventual purchase). Over two-thirds of survey respondents use social media for gift inspiration alone, and 70 percent believe that social media has an influence over purchase decisions.
Create a message from a successful event completion, complete with links to social media profiles. With significant uptake, you may not only see your engagement increase, but also the number of new users trying your app for the first time.
Cross-App Promotion
There's a powerful example of cross-promotion that we always mention when talking about deep links.
When Spotify partnered with Shazam, deep links from Shazam were placed from one app to the other. Whenever a user tapped the "listen now" button to find out the artist to a song that was playing, a user could then play that song within Spotify, add it to playlists, and so on.
This tactic improved engagement with a potentially high-value userbase. In the context of music-lovers, this partnership meant that music-lovers came back to Spotify to curate their playlists, and listened longer on the app.
And that's our five. For much more on deep linking, download our deep dive to deep links, which is one of the most comprehensive downloadable resources on the planet dedicated to deep links. You may also want to check out a few more ideas on dos and don'ts with deep links, here.

Author bio
James Haslam, Content Manager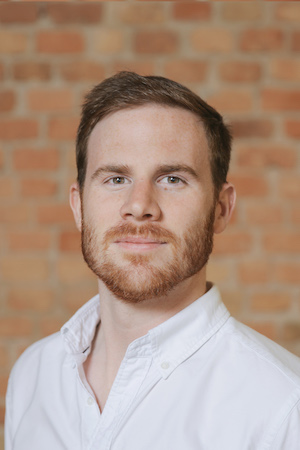 James is Adjust's content manager. Born Londoner, he moved to Berlin and joined Adjust. James has worked as both a freelancer and within media agencies. Adjust provides app tracking to companies around the world, including Uber, Zynga, and Spotify.