Leanplum Unveils How Push Notifications Increase App Retention by 20%
TLDR: Report delivers insights to regaining millions in lost revenue; shares strategies for push notifications and user retention.
---
According to our new data science report, mobile teams can significantly improve user retention and boost revenue by scheduling push notifications at optimal times of the day. App user retention rates today remain very low. According to an extensive analysis of millions of mobile interactions, there are a number of key strategies that app owners can use to counteract these trends and make millions of dollars in additional lifetime revenue. By leveraging Optimal Time, a machine learning algorithm that analyzes individual engagement patterns to automatically send messages when users are most likely to open, app publishers can boost retention rates by 7x within the first 30 days of users' installing the app.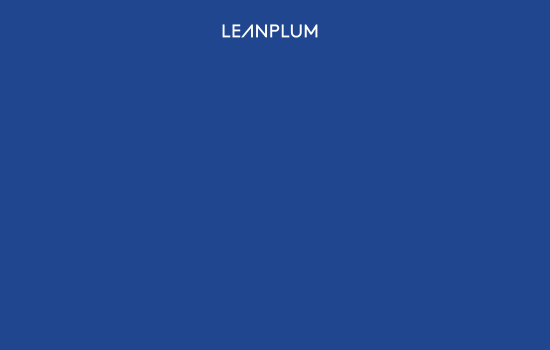 These key insights are part of Leanplum's latest data science report, "Retention, Revealed: The Need-to-Know Facts Behind App Retention & ROI," which explores new trends in app users' behavior and preferences, and what it means for app teams who seek to improve their user retention and revenue. The report was based on data analysis from more than 200 apps with at least 100 first-time users across a variety of markets such as retail, travel, and media. According to the report, mobile teams should consider new approaches to retaining active users, such as sending push notifications based on personalized delivery times.
"With Leanplum, we are using push notifications to drive user engagement and keep the TextNow app top of mind. Coordinating multiple communication channels like push and email with one lifecycle solution empowers us to do more, do it faster and deliver a seamless mobile app experience that increases lifetime value," said Mark Braatz, GM and VP of Growth at TextNow. "With the added benefit of dynamically A/B testing the in-app experience we have been able to optimize for higher retention and revenue."
The report examined a variety of factors impacting app retention and engagement. In addition to confirming data that retention rates remain at historically low numbers — at 7.5 percent by day 30 — the report's other key findings include:
Contrary to the myth, push notifications do not lead to app uninstalls in the days following a message send. In fact, push notifications increase retention and can protect the acquisition investments of mobile teams.

App teams can increase retention by 20 percent simply by sending push notifications. 


Apps that use Optimal Time algorithms see retention rates 7x higher by day 30, as compared to those apps that do not personalize send times to individuals.

Based on the findings of the study, Leanplum estimates that if an app like Uber re-engaged even 15 percent of dormant users through push notifications, it would earn $1.125MM more revenue per day. Or if Target's Cartwheel app personalized send times to individuals, it would earn $209MM more in revenue over the app's lifetime.
The findings from Leanplum's report about personalized push notification send times and the importance of reaching app users during the right moments in their day are supported by other mobile marketing research. In Forrester's May 2016 report, titled Mobile Messaging: Catalyst And Core Channel For Commerce, it reported that an important factor in messaging app users is whether the messages are relevant. "Messaging depends on context to deliver the right message at the right time, in the right place, and in the right channel … consumers would opt to receive an unlimited number of messages if they were relevant and delivered value."
More than ever, there's momentum around push notifications as a channel to engage and retain users. In its last data science report, Leanplum found that twice as many Android users opened push notifications as iOS users. Now, Apple is playing catching up and adding more interactivity into push notifications. Leanplum's recent blog post on push notification updates in iOS 10 explains new opportunities for apps to engage users. iOS 10 will provide more accurate data on push notification dismissals, by showing which notifications get a reaction from users and which ones are ignored. iOS 10 will also feature customizable layouts and rich content, like audio, videos, and images that can be displayed and downloaded within notifications.
"The data from our latest analysis highlights that Optimal Time for push notifications is one of the most effective and measurable user retention strategies," said Momchil Kyurkchiev, Leanplum CEO and co-­founder. "We are seeing continued validation that push notifications offer a valuable engagement channel. And with iOS 10, Apple is upping the ante on interactive notifications with richer content like photos, audio, videos, gifs, and custom layouts. Ensuring push notifications are personalized and optimized through A/B testing will help mobile teams reach a higher percentage of their customers and capture more revenue."
To learn more about Leanplum's data science findings, visit: https://www.leanplum.com/resources/library/retention-revealed/.

—
Leanplum is the most complete mobile marketing platform, designed for intelligent action. Our integrated solution delivers meaningful engagement across messaging and the in-app experience. We work with top brands such as Expedia, Tesco, and Lyft. Schedule your personalized demo here.