If you're reading this post, it probably means that you are about to launch a new mobile app. Maybe it's your first one? It could also mean that you have an awesome app idea and you're wondering how much work you will need to put in, in order to succeed. But either way, we bet you'll be looking to find out how to get more app downloads – for free! 
Read on and we'll let you in on the most effective, free mobile app promotion strategies that will help you to get more app downloads.
With a tremendous amount of competition on both the Apple App Store and the Google Play Store (over two million apps and counting), convincing users to download a new app is extremely challenging. And when budgets are tight, it's even more so. But the good news is, there are several free (or very cheap) methods out there to help you out. 
Find our top five free ways to boost your app downloads effectively below.
1. Improve Your App Store Optimization (ASO)
First and foremost, we could not start this list without mentioning App Store Optimization (ASO) and its benefits. ASO is the process of improving a mobile app's visibility in the store by optimizing each metadata element (app title, description, keywords, screenshots, etc.) according to the store and trends' best practices.
Ultimately, the point is to make the app more visible in the charts and to increase its discoverability. By doing so, app users are more likely to find the app in the store, and consequently, the number of downloads will increase naturally. But what actually determines if your ASO is up to scratch? There are a number of factors that impact ASO, and each one relates to how visible your app is in the store. This means you'll find the following factors will all have an impact:
Social proof

Number of positive reviews

Number of app starts

User retention

Relevance of keywords in the app title and description

Regional-specific rankings
These factors will not only impact how your app is ranked by the app store algorithm, but it will also play a big role in how potential users will perceive your app when it comes to choosing what to to download. This is why ASO is the most important way of getting more app downloads.
Although ASO is becoming more and more popular, it remains underused by many app developers and marketers. So now is the time to take advantage of this extremely cost-effective technique to increase app downloads.
There are many online ASO tutorials that teach the best practices for beginners. You can download the ultimate ASO Cheat Sheet for free here and find out exactly how to get more app downloads without spending a thing.
It is also possible to use some free resources to get keywords inspiration, like the Google Keyword Planner or Apple Search Ads recommended and related keywords.  
Of course, you can also use some ASO tools like AppTweak. This platform provides all the insights you need, and it even offers a seven-day free trial. Use all its available features for free, including the Keyword Tool.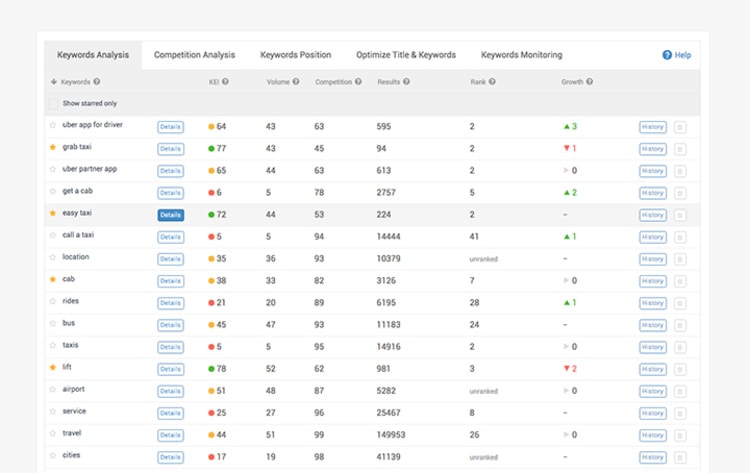 Image: AppTweak Keyword Tool
2. Start Building Your Online Presence
Want more app downloads? Start by increasing your brand awareness. Push your app everywhere you can on the web and you'll soon find out the secrets of how to get more app downloads.
First, create a unique website or a landing page for your app. Don't worry; there's no need to master web development. You can use free software like WordPress, which makes it very easy to create your own website. Ideally, you'd only have to pay for a brandable domain name and a hosting space (about $10).
Building a website or a landing page will help you share useful content about your app. Having a central point where visitors can learn more about your app is essential.
Make sure that your design is creative and personal; you want it to show off your app's identity. Use your app's color palette and specific fonts to create an immediately recognizable brand identity. If you don't have one already, it's time to define your brand's visual look.
Try using your website and/or landing page's URL wherever you can, and make sure it's prominent in all of your communications, from emails and signatures to marketing collateral. 
Along with your website, you can also create a specific blog, which would be part of your website/landing page. The point is to offer some news about your app, like new available features, a new design, etc. You can also create some valuable and shareable content that circles around your app's universe.
If you have a travel app, you might want to provide interesting content on places to see over the world or a practical guide to being the perfect backpacker. Kayak's blog does a great job by providing tips and trends about various destinations. The point is to feed your community with relevant content that eventually will be shared across the web via social media.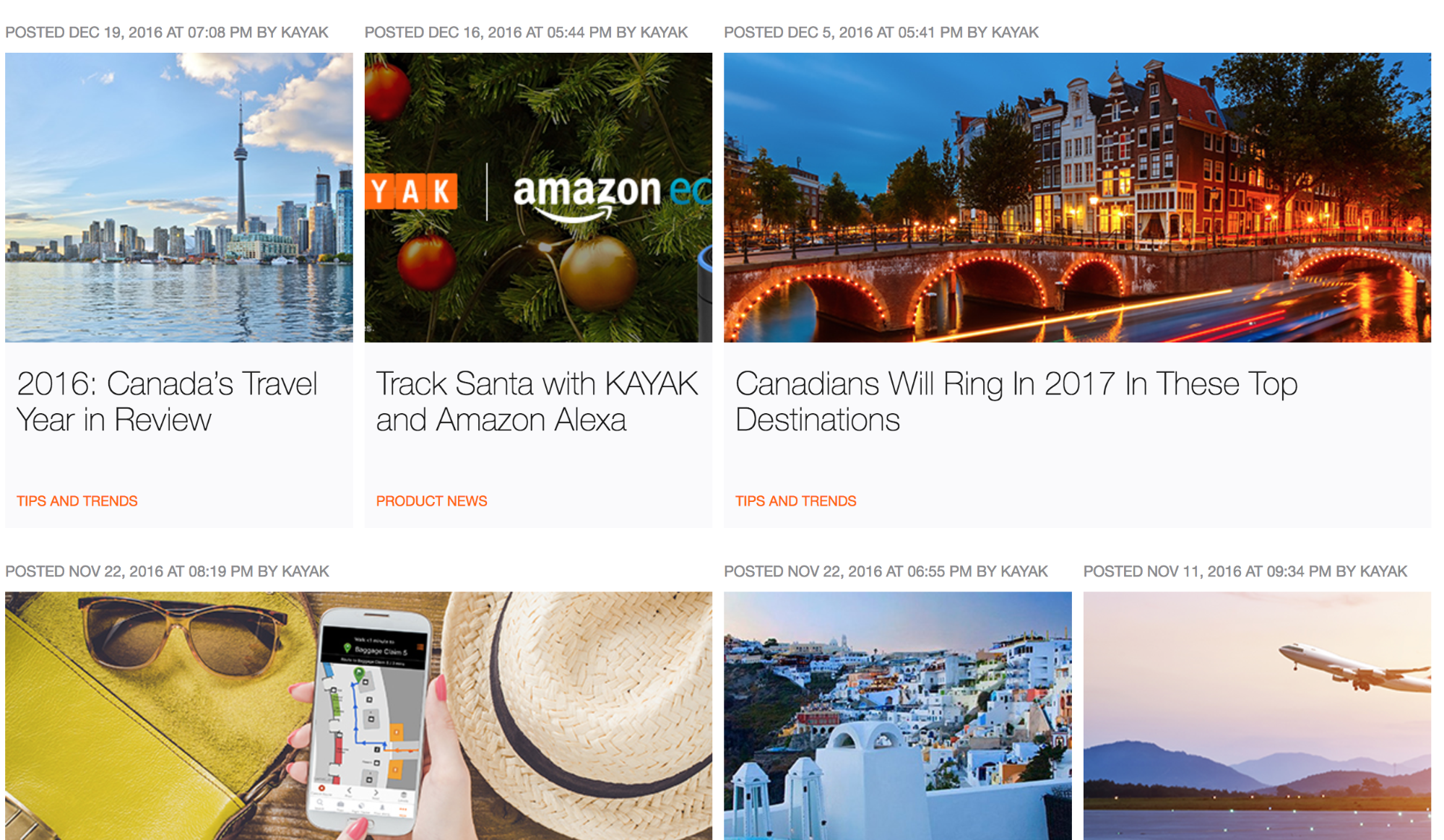 Image: Kayak's blog
Speaking of which, it is also essential to build your social presence. Make sure you have a Facebook page, a Twitter account, a Google+ and a LinkedIn profile, an Instagram, and a Pinterest account. The greater your social presence, the better. They are all free!
However, it is important to keep each channel updated, so don't use too many channels if you don't have time to handle them all.
Social media management demands a lot of work, especially if you want it to be effective. It's about finding a different strategy for each platform and, most importantly, finding unique ways to stand out from your competitors.
Again, the point is to benefit from word-of-mouth and virality to get your app known. Make sure you encourage users to share your content. Use your website/blog URLs or your app's page URL (using deep linking) in all your communications.
Ubereats Facebook Page is a great example of how to leverage the power of social media.
Getting more visitors, followers, and engagement on your web channels will definitely increase your app downloads.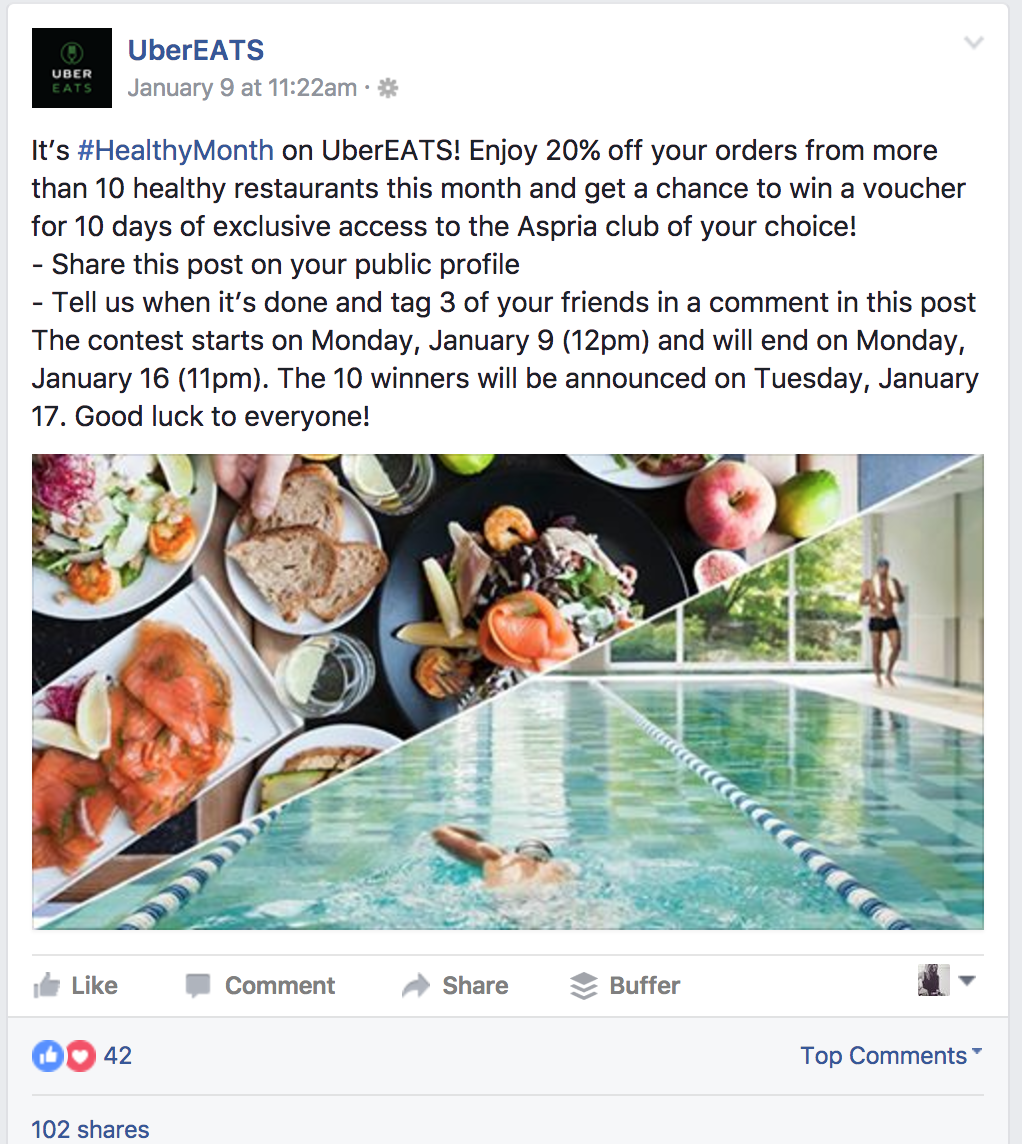 Image: Ubereats Facebook Page
3. Make Your App Free at Launch
Wondering how to get more app downloads? Why not make your app free at launch? This might sound like a simple suggestion, but it will drastically increase your chances of getting more downloads by boosting your visibility from day one. 
If it was already live in the store as a paid-for app, make it free as a special promotion for a set period of time. This will inevitably stir curiosity and drive more downloads.
If your app is free but offers in-app purchases, make your IAPs free for a little while. This will increase your number of downloads and encourage people to use your app more. Engagement rates will increase and the App Store/Play Store will reward you by boosting your app rankings.
Your app will therefore be more visible and therefore you'll see your app installs increase.
4. Ask Your Users to Rate & Review your App
Another great way of getting more app downloads is by securing plenty of glowing reviews. This is effective in a number of ways. Not only will the algorithms reward you with better rankings, but users will be more tempted to download your app if it has a good reputation.
App users rely on other app users' opinions before downloading an app. If you have bad reviews or a low number of reviews and ratings, you can be sure that your conversion rate will be very low.
Plus, both the App Store and the Play Store algorithms take reviews and ratings into account in order to rank apps. In the case of multiple negative ratings, an app can be strongly penalized in terms of rankings. By contrast, if the app shows a lot of positive reviews and ratings, it will be favored and pushed straight to the top of the search results.
An effective technique to encourage users to rate and review your app positively is to use push notifications at the right time. We usually recommend prompting users after five or 10 sessions in the app. Take a look at these push notification strategies that'll show you exactly how to get more app downloads and increase engagement.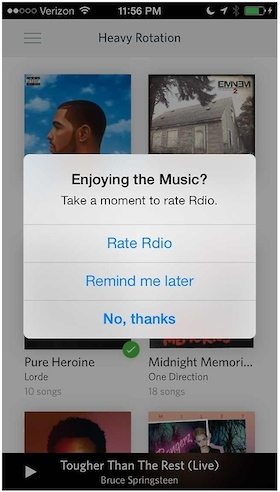 Of course, you should do all you can to avoid negative reviews and ratings by providing the best experience possible to your users. Start by correcting bugs as quickly as possible. Also, make sure you're providing users with a point of contact to reach out to, in case they have complaints. An email address or a help form on the app itself will do.
5. Put Your App in the Spotlight!
Last but not least, it is essential to try getting other people to mention or talk about your app. This will reinforce your brand awareness and reputation, which will inevitably bring you more downloads.
Going to the media is a great technique to drive attention. The first thing you should do is to build a complete press kit including some visual and written materials (download URL, app icon, screenshots, boilerplate, PDF presentation, etc.). Make your assets as attractive and engaging as possible.
The next step will be to send a great press release to all tech journalists and influencers that you can find. Try reaching out by email. Don't forget about your subject line: make it unique!
The point is to convince them to talk about your app. If your app is not live yet, give them access to your beta version. Describe and explain why your app is one of a kind and why they should cover it over an article. Make sure to show off your best features and functionalities and before long you'll be getting more app downloads.
Influencer marketing is becoming increasingly popular, and that's down to the great results that it invariably achieves. It's currently one of the most effective ways to get more app downloads for free.
.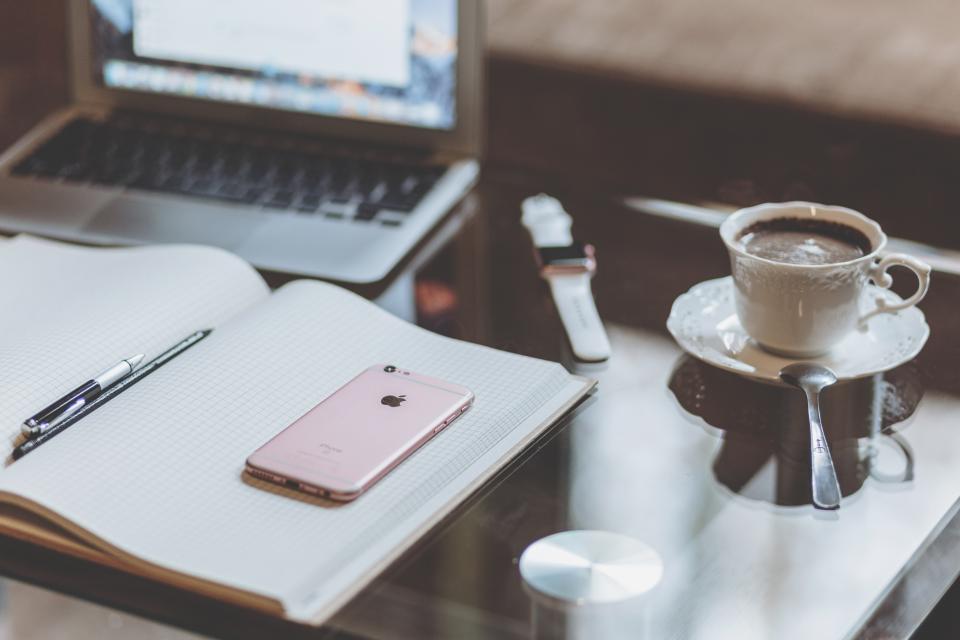 Image: Stocksnap
Reach out to bloggers who could find your app interesting for their audience. If you're launching a fitness app, aim to connect with health influencers and bloggers. Use a creative and unique pitch to build a strong relationship with them. Hopefully, they will love your app and expand your reach by showcasing it in their upcoming articles or videos. 
Finally, you might want to try to get your app reviewed on various specific websites. Check this list of 200 app review websites for iOS and Android apps to see which sites would be most relevant for your target audience, before launching a campaign to have your app featured.
How to Get More App Downloads: Start Now 
No matter how great and well-designed your app is, if you don't put enough effort into promoting it, no one will ever download it.
With today's increasing competition, it is crucial to find innovative app promotion strategies to make sure you get more app downloads, and your app is a success. 
Although app promotion is always easier with money, it's definitely possible to get more app downloads without having to up your advertising budget. There are several highly effective free ways of raising awareness of your app and ultimately getting more downloads (and there are even more here!). 
While you grow your audience, prioritize retention to secure the ongoing success of your app. 
–
To learn more about what Leanplum can do for your team, check out these resources: