Deliver highly customizable in-app messaging that enables meaningful conversations at the moment of customer need.
The perfect conversation starter
Create rich in-app messages without writing a line of code. Leanplum offers out-of-the-box templates for interstitials, banners, videos, and more — or build your own and easily upload them to the platform. To optimize your in-app messages, A/B test copy, timing, and more to get the message just right.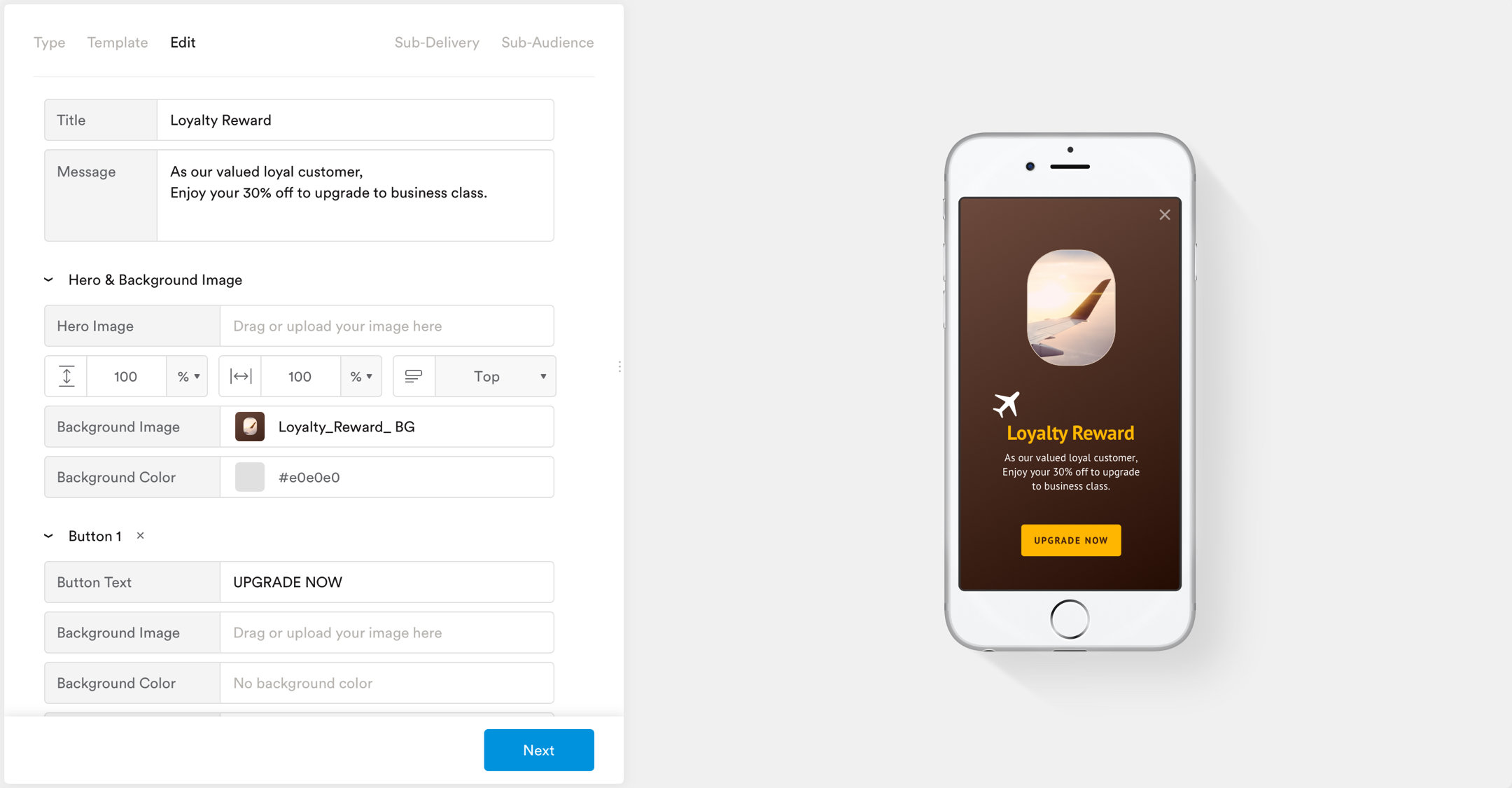 Create beautiful messages with ease
Why Mobilityware trusts Leanplum

"Leanplum gives us the flexibility to customize in-app message templates and timing, to reach users when they're most engaged with a look that matches our brand experience. Because our promotion matched the look and feel of our native UI, users responded with great engagement, giving us a 5% lift in daily active users and increasing their time spent in app by 30 seconds."