This article was first published on Forbes.
---
Since Apple first launched the iOS emoji keyboard, emojis have captured the hearts of people around the world.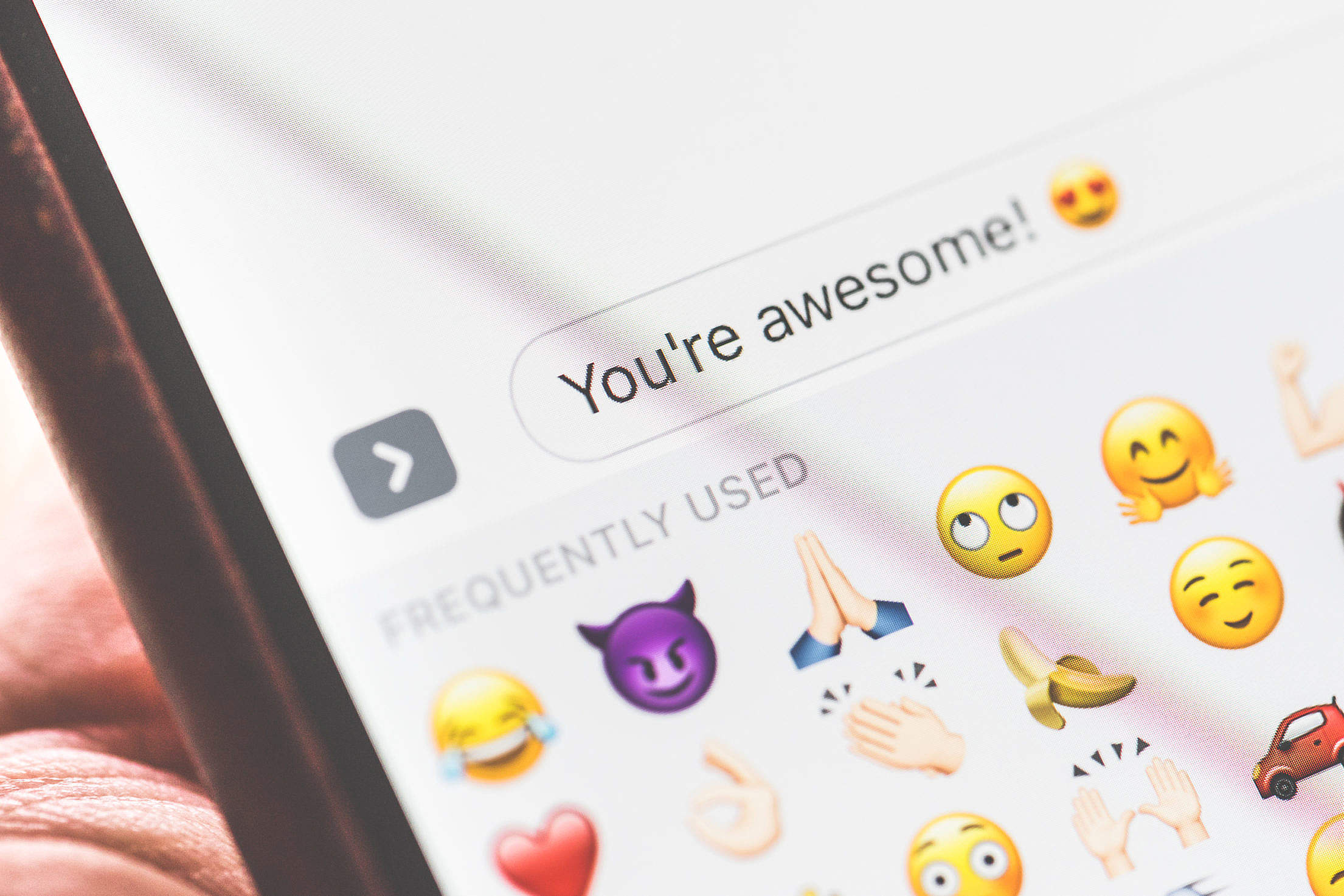 This holds especially true in the world of marketing, where brands big and small alike have embraced them to connect with audiences in new and creative ways.
Last year, Domino's encouraged customers to order pizza by texting their local branch the pizza emoji. And more recently, dating app Bumble launched a billboard ad that prominently featured the notorious eggplant emoji.
But that's just the tip of the iceberg.
Want to jump on the emoji marketing bandwagon but not sure where to start? Leanplum, analyzed 300 million push notifications and emails to understand the impact of emojis on mobile engagement. Based on this analysis, we put together some must-read tips that will help your brand make the most of this transformation in how we communicate.
Pepper Marketing Messages With Emojis
The data in is: Emojis turbocharge push notification and email open rates. In our study, Unlocking Engagement & Growth With Emojis, data shows that emails that contain emojis see 66 percent higher open rates. Furthermore, adding emojis to marketing messages can lead to 26 percent fewer app uninstalls.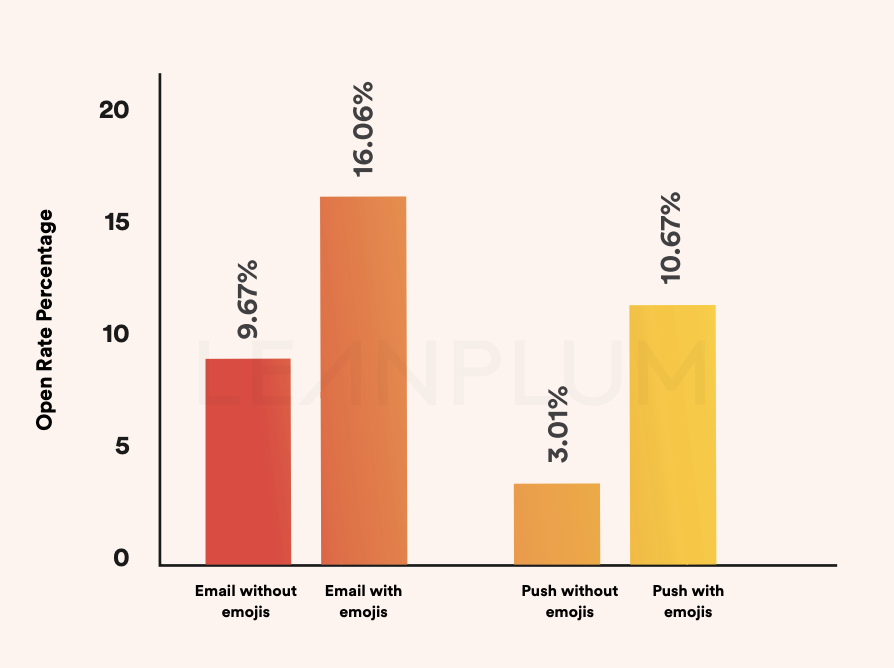 That's a promising way to improve your app engagement. But with thousands of emojis out there, how do marketers know which ones will garner user attention?
When someone views an emoji, their brain lights up, just like when they view the face of another person. It turns out that our brains process emojis as emotions. Of course, people naturally want to engage with something delightful, so feel-good emojis often make a cameo in marketing campaigns.
Take Note Of Cultural Differences And Innuendos
Emojis can be tricky because everyone interprets them differently. This is true among people who speak the same language and gets even more complicated when you cross cultures and communication barriers.
The "rock on" emoji, for example, while harmless in the United States, is a hand gesture that suggests an unfaithful wife in Italy, Spain, Portugal, Brazil, and Colombia. The waving-hand emoji, a simple "hello" in the United States, can mean you are no longer friends in China.
Sure, you may want to make your audience laugh, but not with your brand as the butt of the joke. In scenarios like this, a little research goes a long way.
Cross-Check Emojis Across Platforms
Like the evolution of other languages, emojis have also evolved over time.
If you've heard of Unicode, you know that it's the international programming language that translates emojis between Microsoft, iOS and Android. But due to licensing concerns, each platform creates its own unique set of emojis to portray the Unicode equivalent. The result? Conflicting emoji visuals that are meant to relay the same meaning.
What if the alphabet letters differed depending on whether you had an Android or iOS phone? Design discrepancies like this can lead to confusion — or worse, cringe-worthy misunderstandings. This modern communication phenomenon even has its own name now: emoji fragmentation.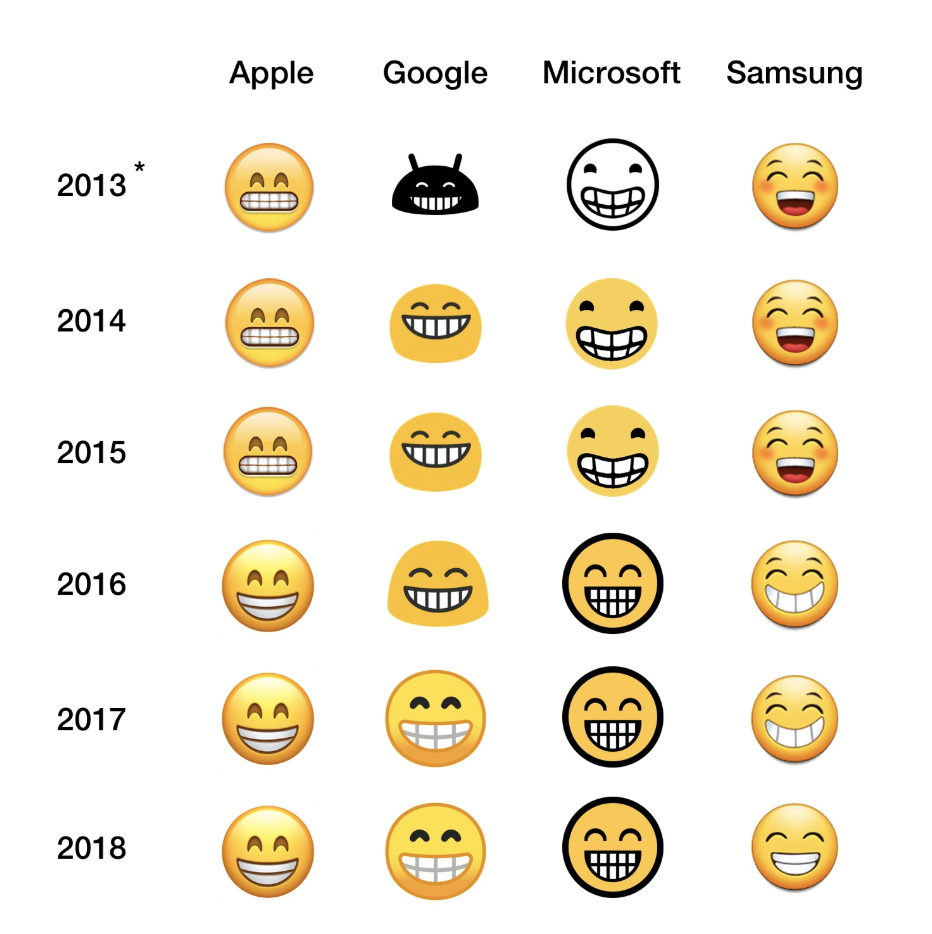 Though emoji designs are beginning to converge across platforms (for example, Android's and Microsoft's new sets look a bit more similar to the iOS set), they are still not perfect. Thus, as a marketer, it is important to cross-check the emojis you send across Android, iOS and other platforms to make sure that you deliver your intended message.
Get Creative
With the ubiquity of emojis in the modern marketing landscape, it is more important than ever to differentiate your brand with creativity. Below are two of my favorite emoji campaigns, from Taco Bell and the World Wide Fund for Nature (WWF) to draw inspiration from.
We likely have to thank Taco Bell for the existence of the famous taco emoji. The international restaurant chain collected nearly 33,000 signatures for its petition, "The Taco Emoji Needs To Happen," and taco enthusiasts everywhere rejoiced.
The WWF started a fundraising campaign, #EndangeredEmoji, where users were encouraged to champion conservation by tweeting emojis that represented endangered animals. Each tweet sent by users represented an 11-cent donation.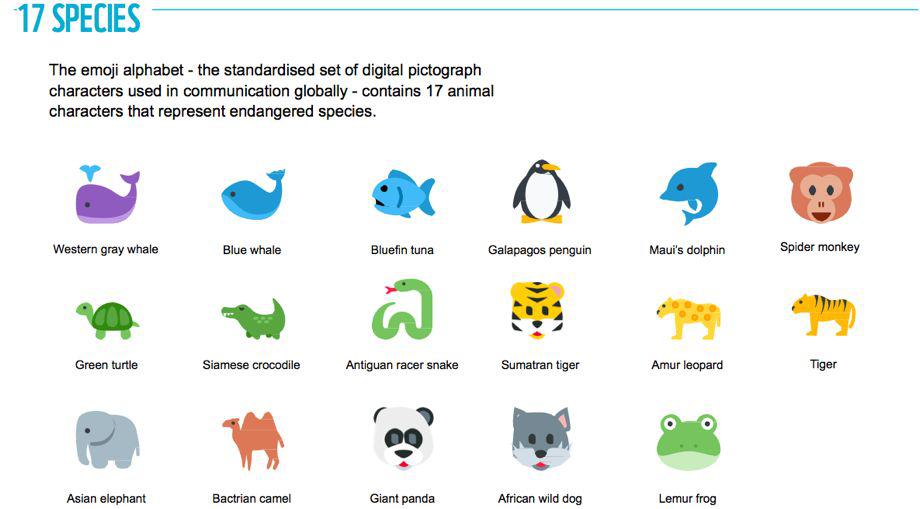 Image courtesy of the WWF
Test & Track Campaigns
Innovators never stop testing — especially when faced with fierce competition for customer attention. The same philosophy applies when it comes to emoji marketing.
Instead of blindly dispatching emoji campaigns, run A/B tests that compare the messages you send with emojis to variants with both different emojis and no emojis. Watch your campaign analytics closely to stay on top of negative reactions like decreased engagement, and pay special attention to potential tradeoffs. These insights will help optimize each campaign and gear your brand up for success.
Emojis for the Win
Emojis are here to stay. So, go ahead. Include an emoji in your next marketing campaign, keeping the above best practices in mind. We look forward to hearing how it resonates with your audience — and if it ups your marketing game.
—
Want to read more? Download our report, Unlocking Engagement & Growth With Emojis.