Mobile Growth Techniques for the Modern Marketer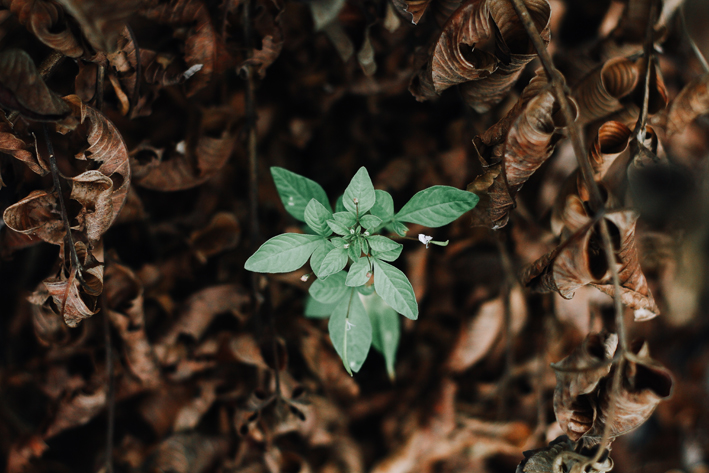 As an app team, mobile growth is necessary for everything you do. User growth and user retention are two musts for a successful mobile app: if either one limps behind, revenue is likely to suffer. But how are marketers driving mobile growth in this competitive landscape?
The traditional approach to mobile growth is through paid acquisition channels. By advertising on other mobile apps and directly in the App Store, mobile teams are able to attract new users. But a solid growth strategy requires more than paid ads. There are several organic strategies you can pursue in addition to paid efforts, keeping the install count high and cost-per-install (CPI) low.
We'll explore the major ways in which today's app teams are chasing mobile growth. As you'll discover, organic and paid techniques are both indispensable parts of the user acquisition game.
Paid Advertising: AdWords, App Store Search Ads & More
In some ways, acquiring new mobile users is similar to acquiring new website visitors. Big content publishers like Google and Facebook are separate from the rest of the ad inventory ecosystem because of their sheer size — and they all offer ads that are optimized for mobile app installs.
Marketers can use Google AdWords, Facebook, and Twitter to directly drive app installs. These market-leading platforms are a good place to start because their content is consistent. No need to worry over which websites are displaying your ads.
Advertising directly on the iOS App Store and Google Play Store is also a straightforward choice. Google's Play Store search is considered part of its web search, so app store campaigns are run through AdWords.
Search ads are valuable because they reach users who've already shown interest in your product. It's perhaps the most intuitive way to attract new users.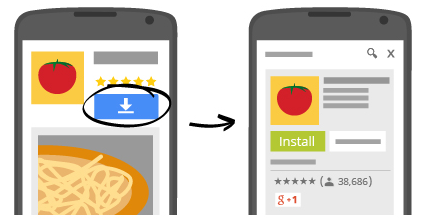 Example of an app install campaign. Source:
Google
Paid Advertising: Demand-Side Platforms and Ad Networks
You can go a long way on the big ad platforms, but if you need your app's install count to reach into the millions, it's best to diversify your paid acquisition strategy.
There are countless blogs, apps, and other sources of content with ad inventory to sell, independent of the big social networks. Since it's impractical to navigate thousands of blogs on your own, the easiest way to claim this inventory is through an ad network.
Networks like Tapjoy and Applovin aggregate inventory from content creators and sell them en masse to advertisers. Since the inventory is aggregated, ad networks have the ability to segment by factors like viewer demographics, enabling more targeted advertising.
Sometimes app teams choose to work with demand-side platforms (DSPs) rather than ad networks, such as Fiksu and Adelphic.
Both options follow a similar model: aggregating ad inventory to enable more precise targeting for advertisers. But while ad networks sell inventory directly, demand-side platforms only sell impressions. The offer to buy is processed by an ad exchange (and later a sell-side platform) before the specific piece of inventory is chosen. Ad exchanges include inventory from ad networks, so both options overlap.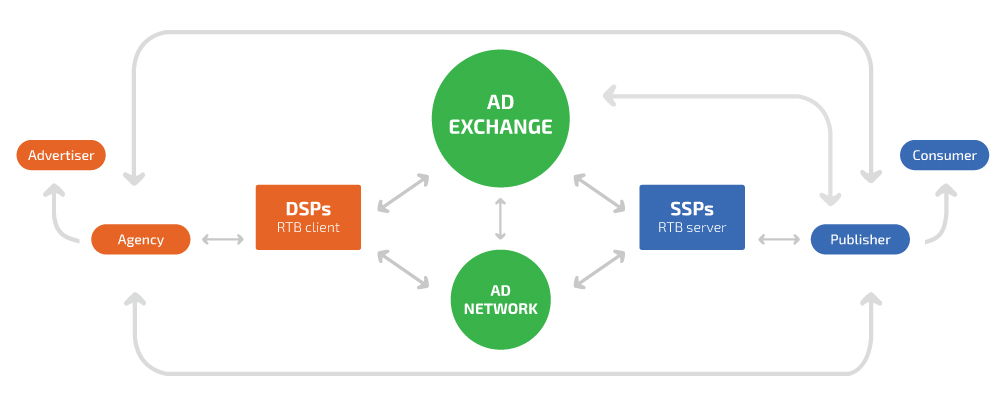 For mobile teams, the choice between a DSP and an ad network will depend on the specifics of each product. Targeting, analytics, and attribution vary from platform to platform. There are many options to choose from here, so it's important to pick a platform that lets you optimize your paid campaigns as much as possible.
Incentivized Install Campaigns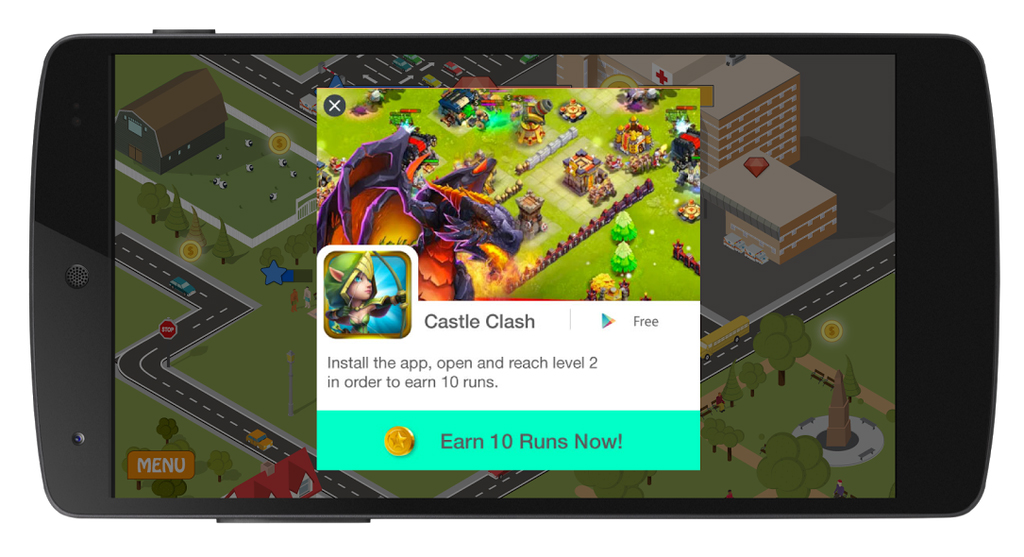 There are two types of incentivized install campaigns: referral-based and ad-based.
A referral bonus might offer users a coupon for referring a friend who completes a purchase. These campaigns are featured in many apps in order to encourage virality via word of mouth.
Meanwhile, many ad networks and DSPs offer paid incentivized ad campaigns. Some networks even specialize in incentivized campaigns, such as Kiip.
Both types of campaigns cost money: if you offer users a referral bonus for convincing a friend to sign up, that bonus is essentially the cost of acquisition. But since these users discover the app through word of mouth from an immediate friend, they may enjoy a better retention rate than those acquired through ads.
Organic incentivized install campaigns can be promoted on several different channels. In-app messages are the best way to share promotions with your most loyal users, while push notifications and email are good at reaching people who aren't always in the app.
Ad campaigns that drive incentivized installs are a mixed bag. Usually they offer in-game items or currency in exchange for installing the app.
Because these value-adding campaigns are inherently more appealing, they're a good way to attract many new users at a relatively low price point. The high clickthrough rates keep the cost-per-click low.
The potential downside is that paid incentivized users may be less likely to stick around. Some people might install an app just for the free bonuses. But this blog post on Adjust argues that incentivized ads encourage virality, and statistics show that they're especially popular with Android users.
Incentivized installs remain a fast path to mobile growth, whether the campaign is based on individual referrals or ads.
App Store Optimization
App Store Optimization, or ASO, is the process of tweaking your app's listing in the App Store to improve its search rankings. Much like Search Engine Optimization, ASO is constantly in flux. But there are a few tried-and-true techniques that can improve your search rankings, whether you're on the iOS App Store or Google Play Store.
Companies like AppTweak are useful for auditing and optimizing your App Store presence. Detailed reports will help you ensure you've filled in all relevant metadata fields, while keyword tracking can help you decide which words are worth trying to rank for.
Much like with SEO, apps can't change their ranking overnight purely through ASO. But tracking your own rankings side-by-side with competitors' is a good way to stay abreast of trends in your industry.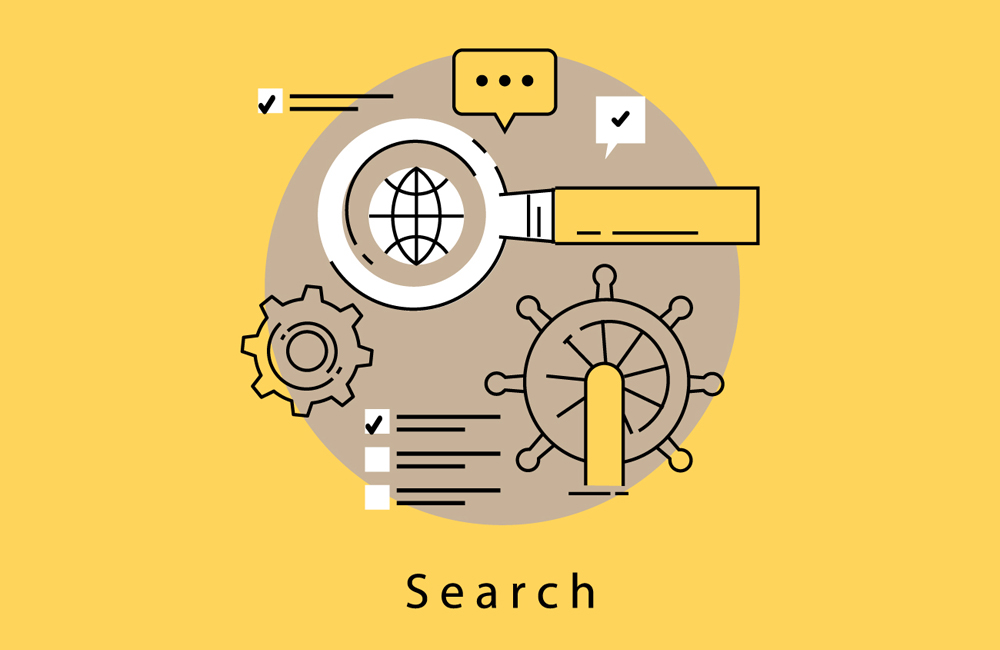 ASO isn't only a matter of search. A user might click on your app to view the full listing, but there's no guarantee they'll install it. You still have to optimize the appeal of the app listing. These are a few factors you can tweak.
App Store icon

App description

Screenshots and videos

Changelogs
Because there's no algorithm behind human preferences, there's a certain degree of subjectivity in appeal optimization that isn't present in search optimization.
One way to make the process as data-driven as possible is through A/B testing. You'll still have to make subjective decisions to qualitatively tweak the user experience, but A/B testing grants app teams a way to quantitatively analyze the impact of each change.
Mobile Growth: From Acquisition to Retention
As important as user growth is, we must remember to chase retention as well. Optimized growth tactics don't accomplish much in the face of a poor in-app experience. It simply means more churned users. And acquisition costs are high enough that churn is a real problem.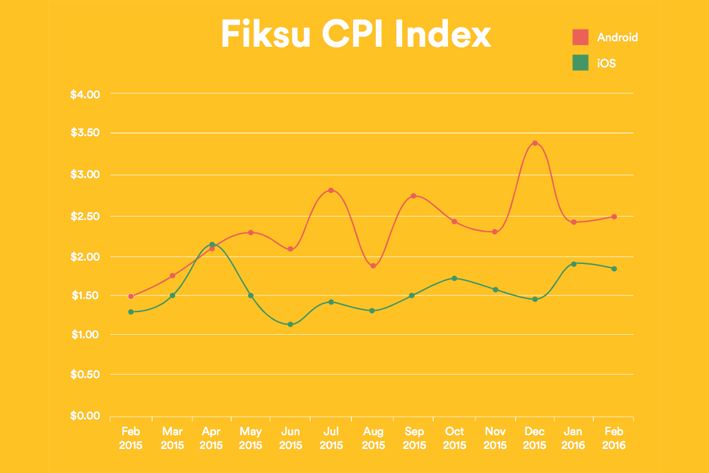 One way to optimize the in-app experience is through mobile marketing. Techniques like A/B testing help app teams find the content that best resonates with users, while messaging channels like push notifications and in-app messages directly deliver value. When you put it all together, greater app engagement means a better acquisition bang-for-buck — and that's good news all around.
—
Leanplum is building the marketing cloud for the mobile era. Our integrated solution delivers meaningful engagement across messaging and the in-app experience. We work with top brands such as Tinder, Tesco, and Lyft. Schedule your personalized demo here.