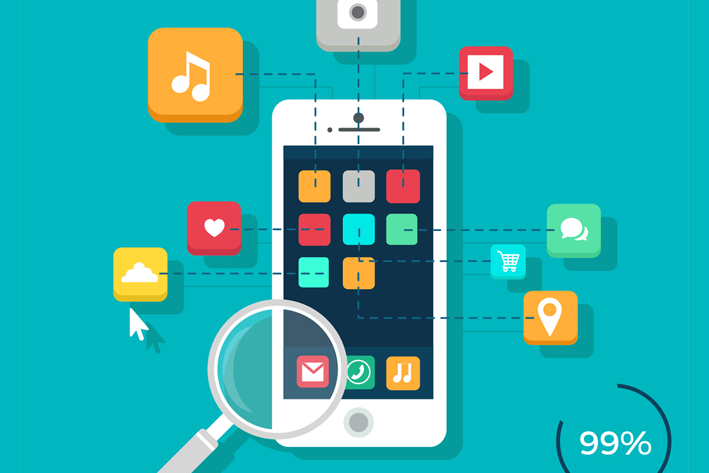 In Apple's latest announcement, a humble but important feature in iOS 10.3 was revealed. App publishers will now be able to change the app's icon through code, without re-submitting to the App Store.
We're well aware of how cumbersome it is to get your app through the App Store's approval process. Our App Editor was built around this very inconvenience, enabling publishers to edit UI and logic without touching the code. And now, for the first time, resubmission-free icon swaps will be possible as well.
What does this change mean for the average mobile team? Here are a couple surprising use cases that are suddenly feasible in iOS 10.3, thanks to dynamic app icons.
Personalize the App Icon to Each Individual User
Personalization is a powerful tool in all steps of mobile marketing. With iOS 10.3's icons, it's now possible to personalize not just the in-app content, but the icon itself.
iDownloadBlog offers a clever suggestion: imagine a weather app that changed its icon based on the user's local forecast. This enables icons to act almost like tiny widgets. A tap brings you into the app, yet the icon itself delivers useful information at a glance.
Similar examples abound.
An event ticketing app could subtly glow or change color if a nearby deal is happening

An alarm app could change color to indicate whether it's turned on or off
Above all, dynamic app icons allow publishers to deliver information that can be read at a glance, without having the user make space for a widget.
A/B Test Your App Icon in iOS 10.3
A/B testing isn't really feasible without some way to modify the app from a server. If you have to edit the assets themselves in order to create a variant, then you'll also have to wait several days for the new version of the app to get through the approval process and reach your users. Not to mention you're forced to A/B test each variant on 100 percent of your audience.
With platforms like Leanplum, it's possible to code both variants into the app and then choose which one to display through the A/B testing platform. But up until now, it wasn't possible to do this with app icons. Changing the icon asset meant publishing a new version of the entire app.
Now, publishers can optimize their app icons through A/B testing. For the first time, it's possible to collect empirical data on competing icon variants without waiting weeks in between (and potentially contaminating the results).
What Else Can We Expect From iOS 10.3?
Dynamic icons aren't the only news, of course. The list of updates includes user-facing features like a weather component in the Maps app and a Theatre Mode for Apple Watch devices. The update will also change the storage device's file system from the older HFS+ to the newer APFS, improving performance under the hood.
But for mobile app teams, dynamic icons are the one feature that you can't afford to neglect. With a bit of creative thought, nearly every app vertical can find some use for personalized icons.
—
Leanplum is building the marketing cloud for the mobile era. Our integrated solution delivers meaningful engagement across messaging and the in-app experience. We work with top brands such as Tinder, Tesco, and Lyft. Schedule your personalized demo here.