Webinar: Push Notification Power Words
Recorded: May 24, 2017
Please. Thanks. Rate. Your. Win. Play. Free. These words and over 100 others pack a punch when it comes to getting mobile users' attention with push notifications. With exclusive insights from our most recent Mobile Marketing Trends report, we've prepared a webinar that dives deep into which words matter the most.
Effective mobile messaging is a huge challenge for mobile marketers. Not only will these "power words" amplify your creativity and app engagement, but they will increase your open rates, retention, and revenue.
Webinar Highlights
Words That Matter
Content plays a huge role in generating more engagement and revenue. By injecting a few power words into your push notification campaigns, alongside a great engagement plan, you can attract more users back to your app and have a big impact on your business.
The main takeaways in the webinar:
The most-used words in push notifications

The strongest power words for each vertical

120 power words that boost app opens

How to use power words to lift conversions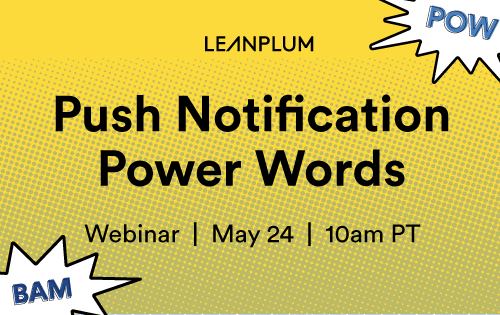 The Mobile Marketing Platform Engineered for Marketers
From multi-channel messaging to integrated analytics, Leanplum helps trailblazing mobile marketers continually improve mobile app engagement and ROI.
End-to-end Solution
Messaging, automation, app editing, personalization, A/B testing, and analytics
Unlimited Data
No cap or cost restrictions on capturing app user intelligence
Strategic Value
Dedicated Customer Success Team showing you the way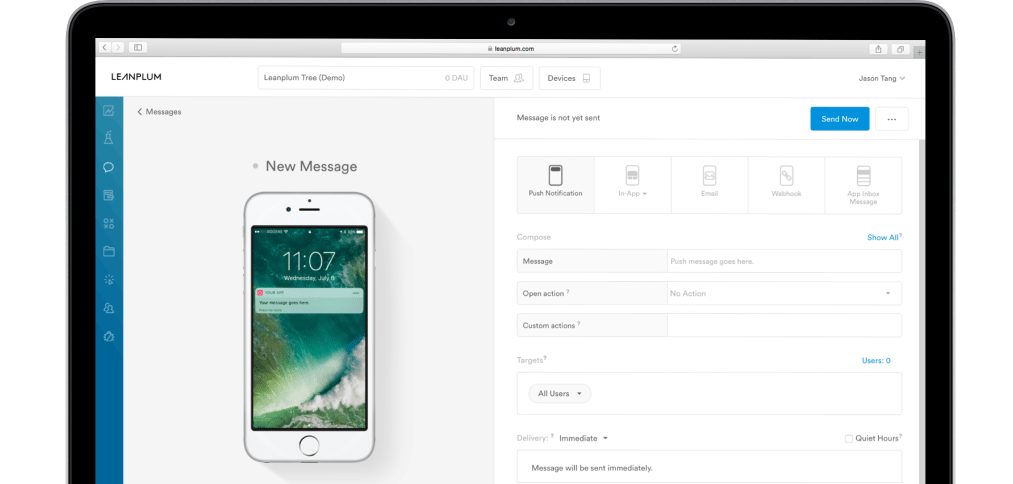 Powering These Amazing Brands