In-App Purchases Now:
Insights to Driving Mobile Revenue
Mobile Shopping Cart Abandonment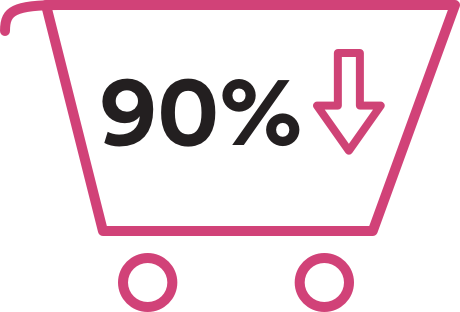 We know you live to monetize. That's why we're excited to announce our newest Mobile Marketing Trends report — because it's all about money.
On average, 90 percent of mobile shopping carts are abandoned. In our ongoing challenge to help the world's biggest brands rake in more revenue, we analyzed millions of mobile interactions to find out what drives users to make in-app purchases.
In this report, you'll learn winning strategies for sending promotional push notifications that:
Drive 9.6x as many users to make a purchase
Encourage users to spend 16% more money
Increase purchases by 2.7x (when sent at just 
the right time)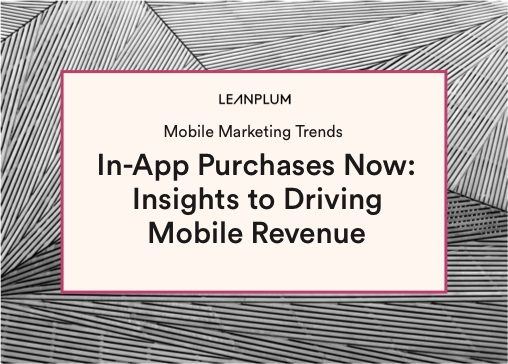 The Mobile Marketing Platform Engineered for Marketers
From multi-channel messaging to integrated analytics, Leanplum helps trailblazing mobile marketers continually improve mobile app engagement and ROI.
End-to-end Solution
Messaging, automation, app editing, personalization, A/B testing, and analytics
Unlimited Data
No cap or cost restrictions on capturing app user intelligence
Strategic Value
Dedicated Customer Success Team showing you the way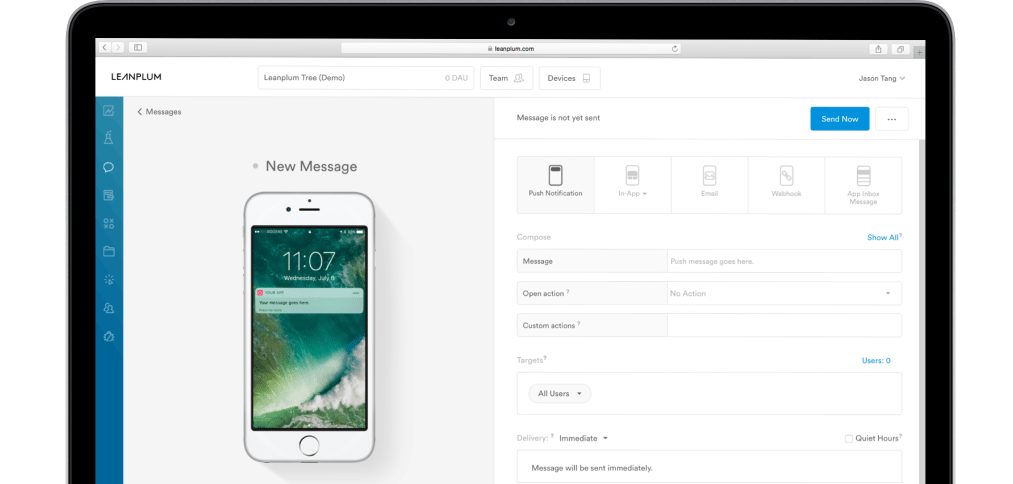 Top Brands Trust Leanplum