Top analyst Forrester published its guide to the vendor landscape. If you're shopping around for a mobile marketing automation solution, see why it listed Leanplum as a top player, and get your toolkit for mobile marketing automation success. This guide is complimentary, but we won't host it for long.
What You'll Uncover in the Report
How mobile moments affect customer engagement
The emergence of "micro-moments" is changing the way customers interact with your app.
The vendors in this new space
A list of providers, including a side-by-side comparison of campaign features offered.
A complete toolkit to get started
Everything you need to find the solution that's right for you, from push notifications to mobile A/B testing.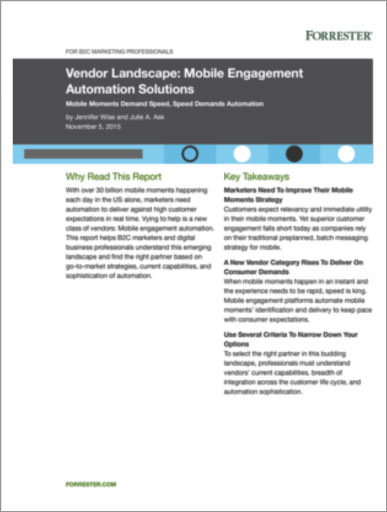 Our Happy Customers