Leanplum

With Leanplum and mParticle, marketers can accelerate mobile growth and power campaign engagement with cross-channel data orchestration.
How Leanplum & mParticle work together
mParticle and Leanplum partner to deliver a differentiated, mobile-first solution to Marketing, Product, and Growth teams. Build aggregated user profiles and custom audiences, then orchestrate personalized multi-channel campaigns with built-in A/B Testing in a seamlessly-integrated workflow. 
**Coming soon: Persistent, real-time feedback loops ensure that customer data is always up to date and reflective of derived actions.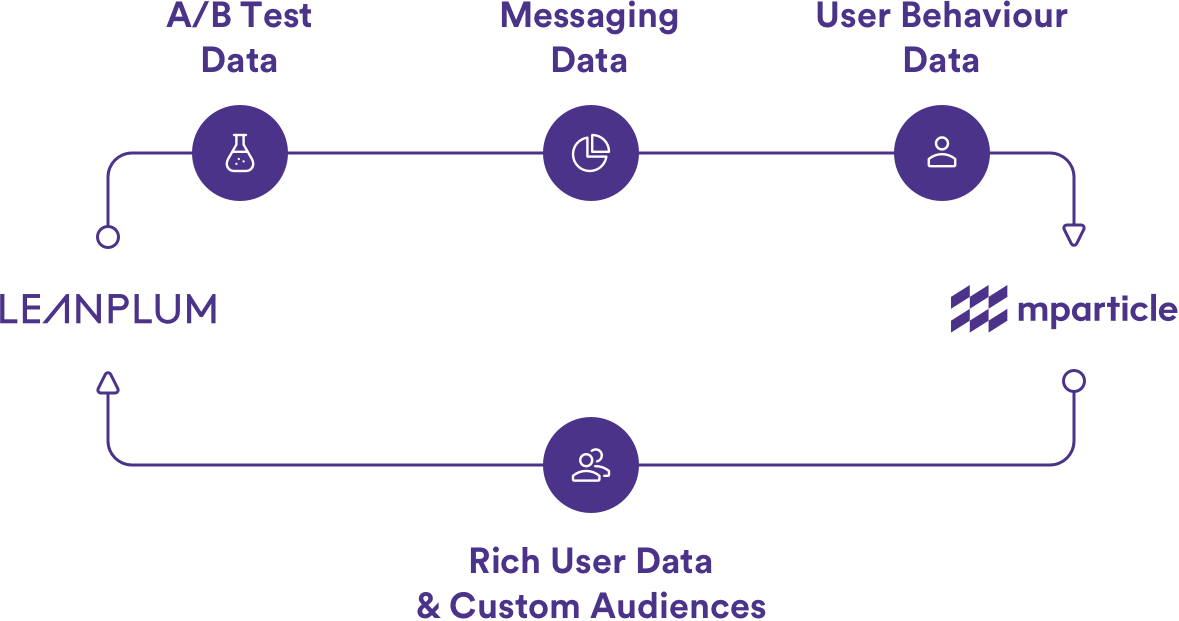 Drive engagement with Leanplum and mParticle
Leanplum customers have seen
increase in revenue
higher user retention
more conversions
Learn more about our integrations