Leanplum

The powerful feedback loop between Amplitude and Leanplum enables teams to analyze user behavior in order to run more effective engagement campaigns.
How Leanplum & Amplitude work together
Our partnership enables marketing and growth teams to run more tailored, behavior-driven campaigns. In real-time, Leanplum sends campaign and experimentation data to Amplitude for advanced behavioral analyses, which correlate user actions. Customers can then leverage these usage patterns to predict future actions in the user journey and create cohort audiences exhibiting similar behaviors. Cohorts are then sent back into Leanplum for more effective, personalized campaigns.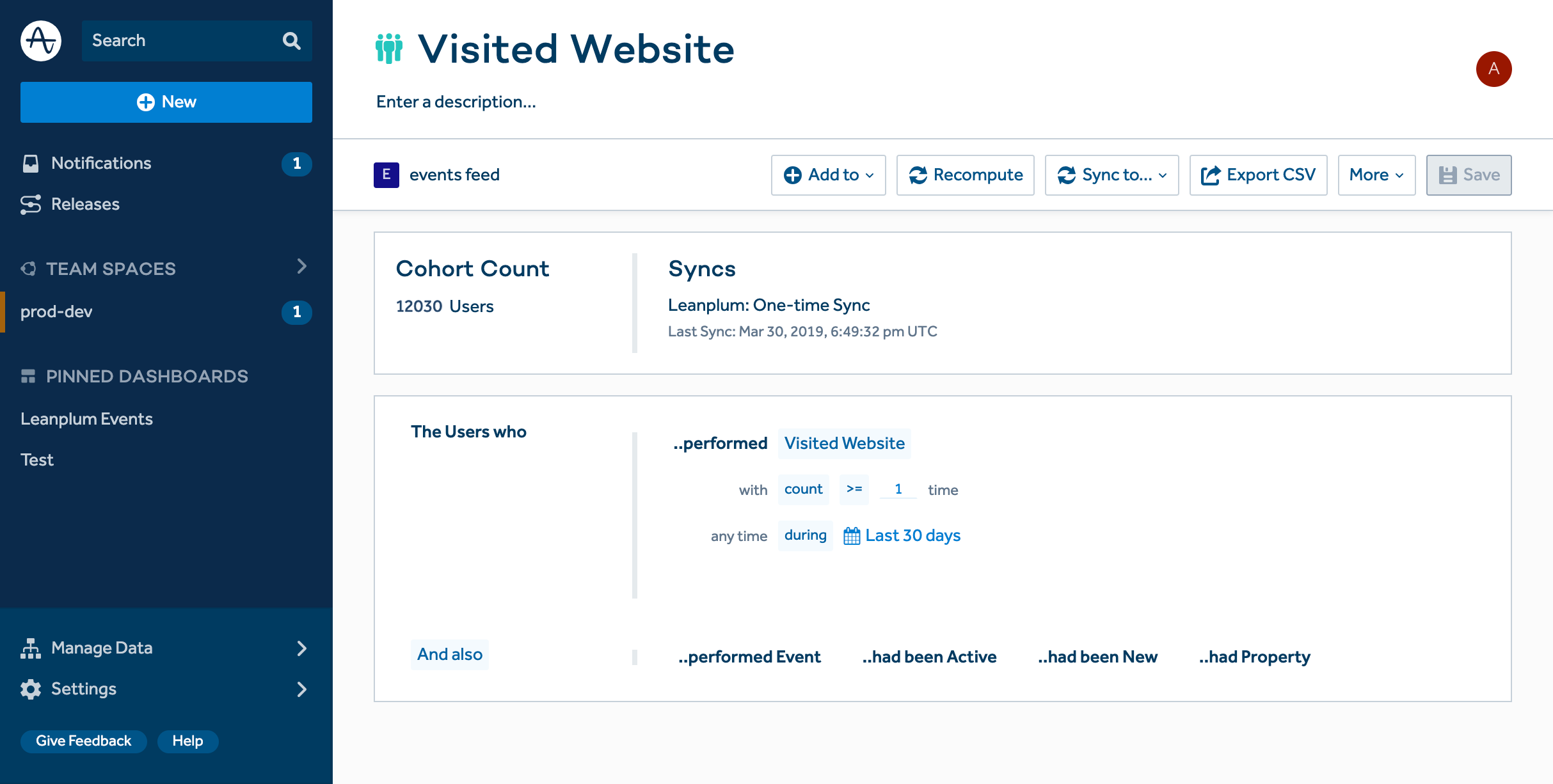 Leanplum customers have seen
increase in revenue
higher user retention
more conversions
Learn more about our integrations