Meet Us at Mobile Apps Unlocked
May 3 – 4, 2017
Hard Rock Hotel & Casino
Las Vegas, Nevada
Want to jumpstart your mobile engagement strategy? Come and see Leanplum in action at Grow.co's high-growth event, Mobile Apps Unlocked (MAU). Over 1,000 leaders from top mobile brands are gathering in Las Vegas for two full days of learning and networking. Don't miss Topshop take the stage with Leanplum, the morning of May 3rd, in a fireside chat that exposes the inside scoop on mobile ROI.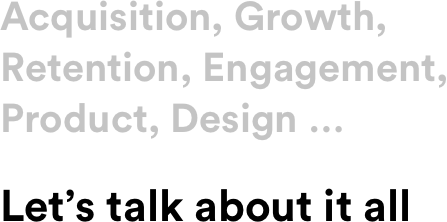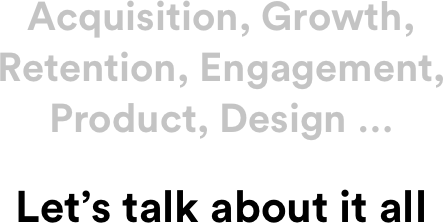 Let's Chat at MAU
We'd love the chance to speak with you in-person about how you can improve your mobile marketing strategies. Get on our VIP list and meet 
one of our mobile engagement experts. We'd be happy to meet anytime 
during the conference, or you can stop by our booth on Wednesday evening during the networking reception (4:30–6:30 pm).
Powering These Amazing Brands Fireside Chat with Topshop
Main Conference Session
10:25a.m. – 10:45 a.m.
Our CEO and Co-Founder, Momchil Kyurkchiev, will take to the stage 
with Topshop Global CRM Manager, Rachel Mallinson, in a fireside chat 
that exposes the inside scoop on mobile ROI.