Dil Mil & Y Media Labs: The Right Way to Engage Users
A few weeks ago, the smell of tacos and craft tequila cocktails from Tacolicious filled the air at Galvanize, a popular tech boot camp, and coworking space, in San Francisco. We gathered San Francisco-based mobile marketers for an interactive discussion on building mobile engagement strategies for 2019.
During the event, two cutting-edge brands reflected on strategies implemented in 2018 and discussed how changes in technology would impact the coming year. The conversation was led by KJ Dhaliwal, CEO at Gravity Group (creators of Dil Mil) and Poojan Jhaveri, Product Manager at Y Media Labs.
How Dil Mil Woos Dating Users
Dil Mil is a top dating app specifically targeted at South Asians that contributes to about one marriage per day — that they know about. Talk about wedded bliss.
KJ joined us to share great insights about how their mobile strategy fuels such a high success rate.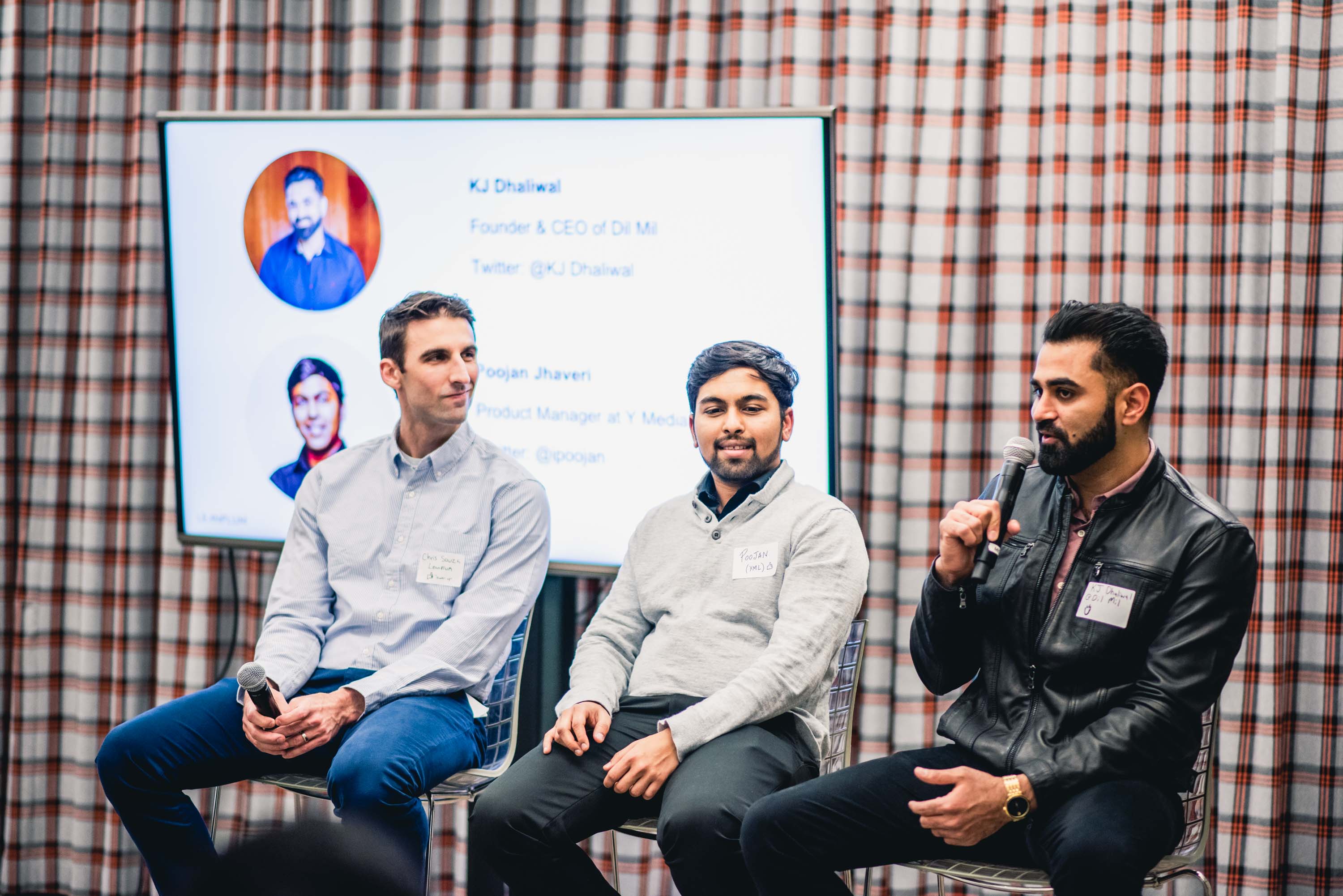 Delivering Valuable Engagement
First thing's first: Engage your users with valuable messaging. Once users know what they can get value from your app, it's easier to monetize them — and they are more likely to tell their friends and bring in more organic users.
Dil Mil has found that a large portion of their new users come from referrals from their power users, so it is important to continue to have meaningful engagements, to not only retain these users but to turn them into evangelists that grow the app.
Putting Authenticity First
The app ecosystem is crowded — users get so many messages from the apps installed on their phones, it's hard to stand out. Make messaging authentic to rise above all of the competition in the mobile space. Help users understand: what problem are you going to solve for them?
For Dil Mil, it is helping South Asians find each other. They do this by providing a non-location specific dating with filters for things like religion and community that aren't available on mainstream dating apps. Promoting these types of filters shows their users that they are actively trying to solve their problem.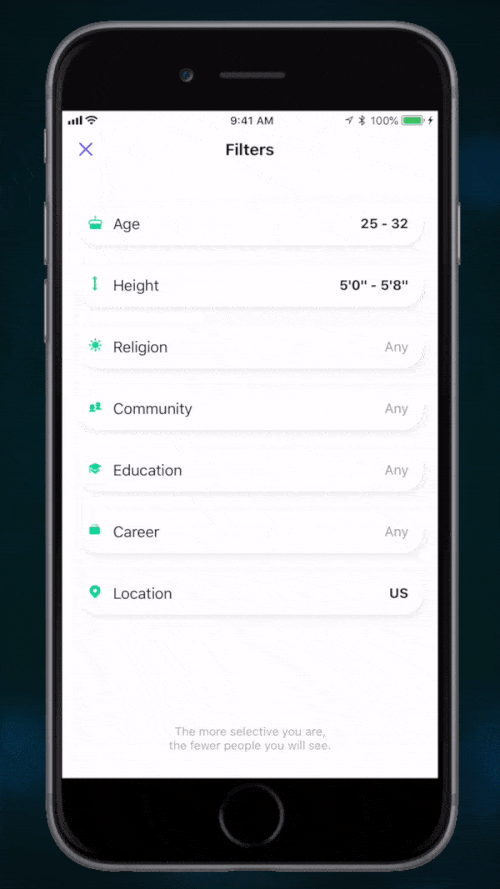 Focusing on Onboarding
If users aren't getting matches, they aren't going to keep using the app. It is crucial for Dil Mil to get their users a match within the first 24 hours. Now, that's not a lot of time.
With this goal in mind, Dil Mil redirected its engagement strategy to make sure users understood the app's value quickly — and turn them into power users.
One strategy the app implemented to get users matches within the first day of install is letting users know that people liking their profile. This engagement raises anticipation, making users want to open the app to find out who likes them and leads to their first match.
How Y Media Labs Approaches Mobile Innovation
Y Media Labs is a design and experience innovation agency. It builds mobile apps and websites for top brands and creates mobile experiences for companies such as The North Face, Credit One, Staples, and many more.
Poojan has worked with all multiple companies across a variety of verticals. He shared a lot about how engagement strategies differ across those spaces. Here are some of the common themes and key takeaways any app can use.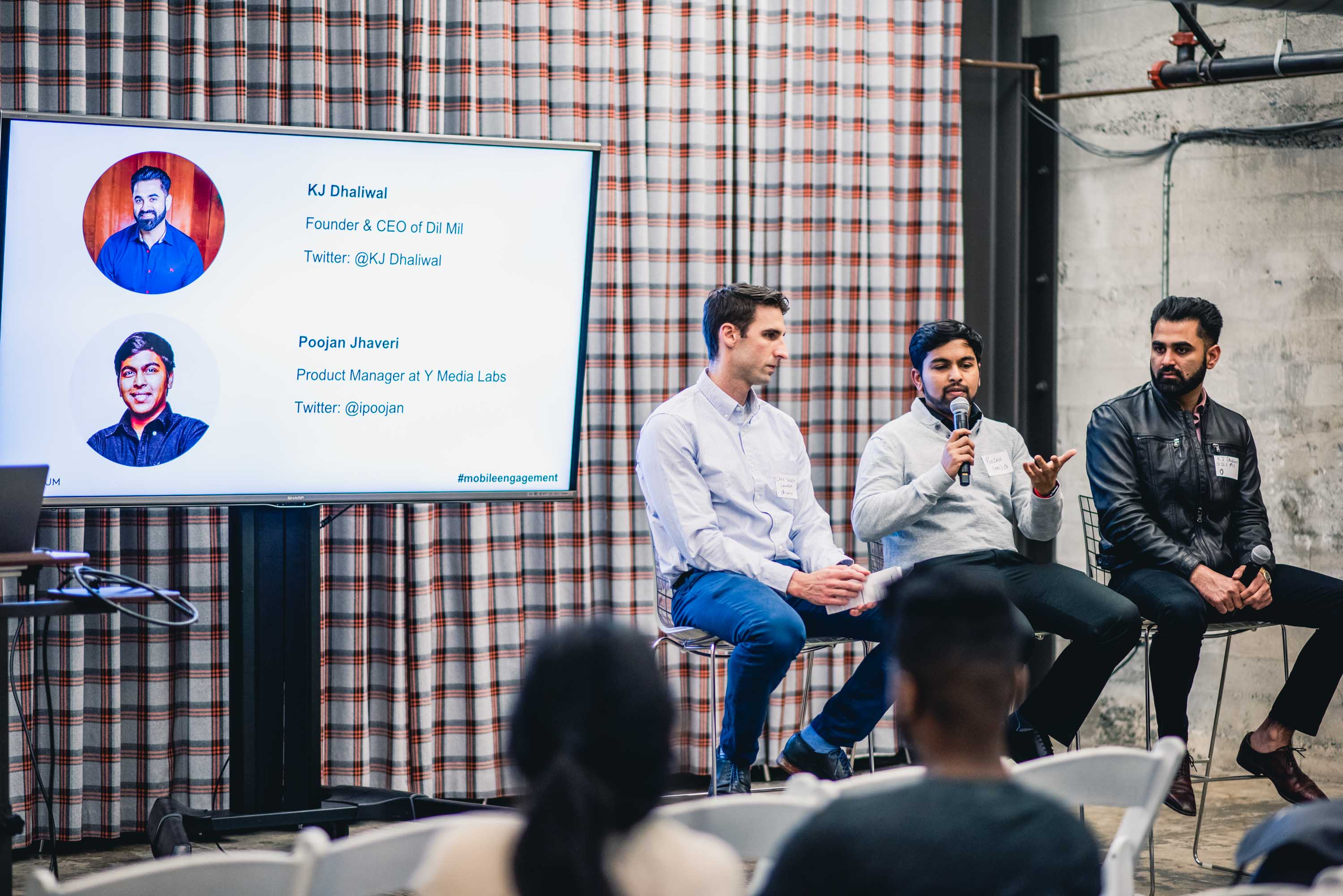 Determining Core Actions
Once you understand the core action that activates users, you can look into what drives those actions and define your engagement strategy around that.
For example, Poojan discussed working with a meal kit delivery app. The team determined the core action as placing more than three orders per week. Once they determined these were the power users, they could look at what the drivers were. The drivers ranged from adding to a wishlist, adding items to the cart, and pre-reordering multiple kits. They used these drivers to determine the ways in which they would engage with the users.
Sending the Right Message at the Right Time
When it comes to mobile engagement, it is important to send consistent messages across channels.
To add some color, Poojan mentioned the example of a tax preparation app. The first step was determining the action new users should take. Then, the team focused on delivering consistent messages that promoted the same action through email and other channels.
If the user was going to abandon the core action, they moved forward with a different engagement strategy, for example offering a discount. But overall, when users saw timely and consistent messages across channels, they completed the core action much faster.
Each speaker had a lot of great tips for the audience. A common theme from both was about driving loyalty by determining the actions you want users to take — and the messages you should send — from existing users' behaviors. Both brands also both highlighted the importance of using your data and communicating consistently across the channels your users care about. This helped each keep customers engaged and showed they were invested in helping users with what they really care about.
We hope to see you at our next San Francisco event!