Previously, we covered some of the biggest high-level changes coming in iOS 10 that impact how app owners will interact with their users in the near future. Today, we're going to dive deeper into some of the updates specifically coming to iOS 10 push notifications.
These granular updates provide a big opportunity for mobile marketers to create richer conversations and interactions with their app users. Marketers and developers that get creative with these updates could stand out from the noise and take advantage of this opportunity to provide helpful, fun, and engaging push notifications.
Here are four of the biggest changes coming to push notifications in iOS 10.
Replace Outdated Push Notifications
In iOS 10, you'll be able to see pending notifications and replace them with new ones that have updated information. This is a useful tool for apps that provide breaking news or up-to-the-minute information via notifications. When updated, the new notification ID will replace the old one and push it to the top of the stack.
"Imagine a sports app, like MLB At Bat, which delivers play-by-play information or scores. When you come back to your phone after being away, instead of a long list of outdated scores and game info, you only get the latest happenings."
Not only will this help apps provide the most up-to-date information for their users, but it will also push their notifications to the top of the list. This is also a handy way for apps to avoid sending a flurry of notifications as they receive and send new information — they can simply update the old push instead of sending an additional one.
Push Notification Interaction Intel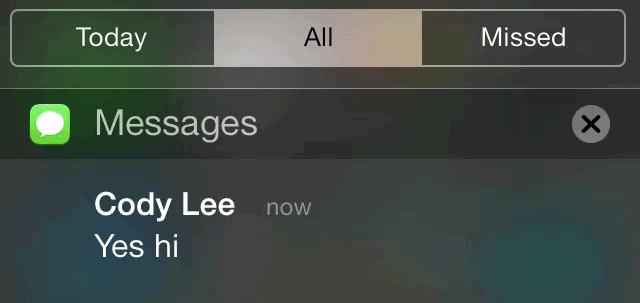 App owners will also be able to see whether users dismiss a push notification via a new signal built into the notifications framework in iOS 10. This will allow you to better gauge how users react to the alerts you send. Instead of repeatedly sending notifications that your users don't interact with, mobile pros can use this data to see which alerts lead to action and engagement, and which don't.
Rich Push Notification Content
Users will be able to download photos, audio, video, and gifs from a push notification directly, and this content will be displayed alongside the notification. In other words, images and videos will be immediately viewable, without having to enter the app proper.
For example, when you receive a push notification that someone sends you a photo or tags you in an image, you'll be able to see that image and take action (reply, like, untag, etc.) directly from the notification.
Custom Push Notification Layouts
Push notification creators will have access to title, subtitle, and customizable media fields in iOS 10. This will allow mobile marketers and developers to provide more information and interaction to their users. Some apps already support quick actions like a reply, like, etc., but in iOS 10, you'll be able to add rich media as well.
For example, a push notification for an event invite could include an event photo, a customized text field including a personalized message to the recipient, as well as an accept or decline reply option.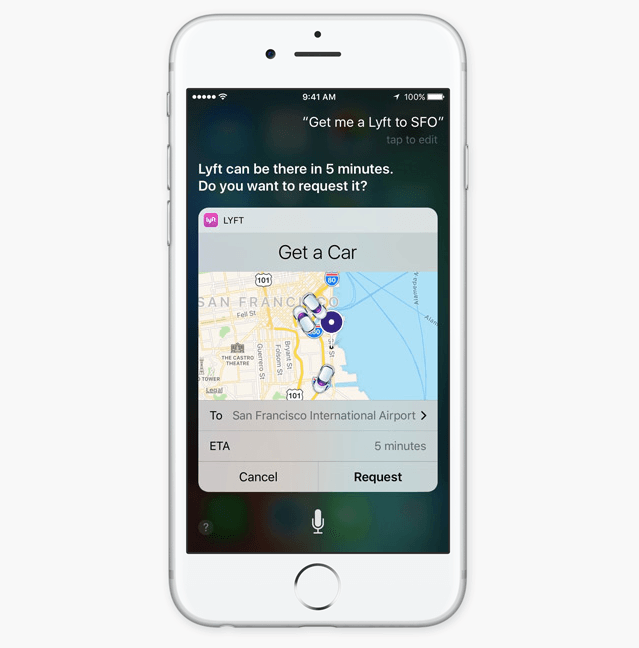 These layout updates mean the potential for a lot more creativity from mobile marketers to create powerful, beautiful push notifications.
What Comes Next?
Marketers and developers may be anxious to get started with these new features, but iOS 10 won't be released until September. Until then, the public beta is available now for developers, and mobile professionals can start dreaming up creative ways to take advantage of these new features and capabilities to engage and interact with their app users.
Leanplum is a leader in the mobile space and offers a complete solution for managing push notifications and app engagement. In our last report, we unearthed that personalizing push notifications can boost open rates by up to 800 percent. Find out more about what Leanplum can do for your app by giving us a shout at hello@leanplum.com.
—
Leanplum is the most complete mobile marketing platform, designed for intelligent action. Our integrated solution delivers meaningful engagement across messaging and the in-app experience. We work with top brands such as Expedia, Tesco, and Lyft.