Case Study: How Pixowl Increased Retention 47%
Pixowl recently ran a new case study with Leanplum, by A/B testing push notifications inside our Lifecycle Engine. Read the story below.

Background
Pixowl is a leading mobile game company with the number one pixel art creation game, "The Sandbox," which has been downloaded over 16 million times. The game enables players to build their own universe in creative and challenging ways. The successful sequel, "The Sandbox Evolution" showcases millions of worlds created by other users.
Challenge
Unfortunately, within even a week, apps lose the majority of their users. According to our data, the average day one retention rate is 21 percent. By day 10, this number falls to 7.5 percent, and by day 90, it dwindles to 1.7 percent. Pixowl fell into this category, with a lower-than-average retention rate.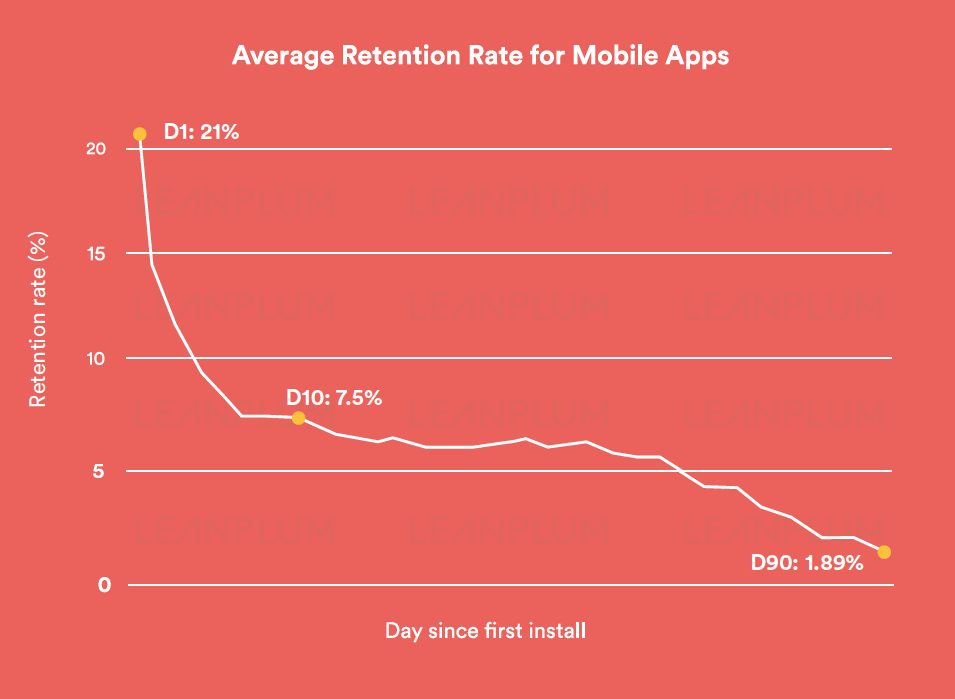 To retain active users, Pixowl needed to reel players back inside the game with engaging content.
Goal
All mobile apps struggle with retention. The average cost of acquiring an app user in the US is now as high as $2 per user. To acquire a loyal user, that number jumps even higher, rising to $3.34.
For apps to protect their investment and monetize effectively, it's essential to balance growth and retention. Pixowl's recent campaigns center on re-engaging dormant gamers.
Campaign
Pixowl used Leanplum's Lifecycle Engine to coordinate its messaging campaign. The Lifecycle Engine enables app managers to build personalized drip campaigns in one visual timeline across any messaging channel, such as push notifications, email, in-app messages, and app inbox. By employing a combination of mobile automation tactics, the Lifecycle Engine is instrumental to reactivating dormant users.
Pixowl set up rules to send dormant users push notifications after days three, seven, and 14, luring players back into the game. For example, if a player was inactive for three days, Pixowl would send them a notification across different channels reminding them to return to Sandbox.
Pixowl A/B tested the campaign to measure the success of its re-engagement efforts. It split up 70 percent of users into a variant group, which received the push notifications, and 30 percent into a control group, which didn't receive any messages. Once players interacted with a message and went back to the game, they successfully exited the campaign, and didn't receive further messages.
The push notification content was compelling and sent at the right time. Pixowl used Leanplum's Optimal Time capability to automatically send messages when users were most likely to open.
Results
Users who engaged with the push notifications saw much higher retention rates. Here's how those numbers broke down:
The average rate of users who returned to the app in the control group was 42.77 percent.

But the average rate of users who returned to the app in the variant group was 63.03 percent.
That's a 47 percent lift in retention over the course of the campaign!
What Does Pixowl Say?
Pixowl had a pretty great reaction to the campaign. In the words of Sebastien Borget, COO & Co-Founder at Pixowl:
"Retention is always a challenge for app developers. Fortunately, Leanplum's integrated mobile marketing platform helped us engage users even after they went dormant. By A/B testing push notifications within Leanplum's Lifecycle Engine, we were able to successfully increase user retention by 47 percent."
What This Means for App Managers
From the moment you launch your app, you should have a retention strategy that will engage app users and make sure your hard-spent acquisition dollars aren't wasted. A smart mobile marketing strategy splits its budget wisely between acquisition and retention, ensuring downloads convert into daily active users (DAU).
This is isn't Pixowl's first case study with Leanplum. Previously, we detailed Pixowl's success with Optimal Time, a machine learning algorithm that analyzes individual app usage patterns to automatically send messages when users are most likely to open. In its first case study, Pixowl increased its overall revenue by 17 percent. Click here to read more on the experiment.
Focusing on retention is essential to driving more mobile ROI. To learn how Leanplum's integrated mobile marketing platform can help you with retention, schedule a demo with us today.
—
Leanplum is the most complete mobile marketing platform, designed for intelligent action. Our integrated solution delivers meaningful engagement across messaging and the in-app experience. We work with top brands such as Expedia, Tesco, and Lyft. Schedule your personalized demo here.