Study Reveals Emails Drive 3x App Engagement When Combined With Push
TL;DR: Analysis looks at the evolution of email in the mobile era and its role in driving retention and revenue for marketers.
Leanplum, the leader in mobile engagement, today announced a new Mobile Marketing Trends report, Not Your Grandma's Email: The Transformation of Email in a Mobile World, which examines the performance of email across modern-day marketing channels.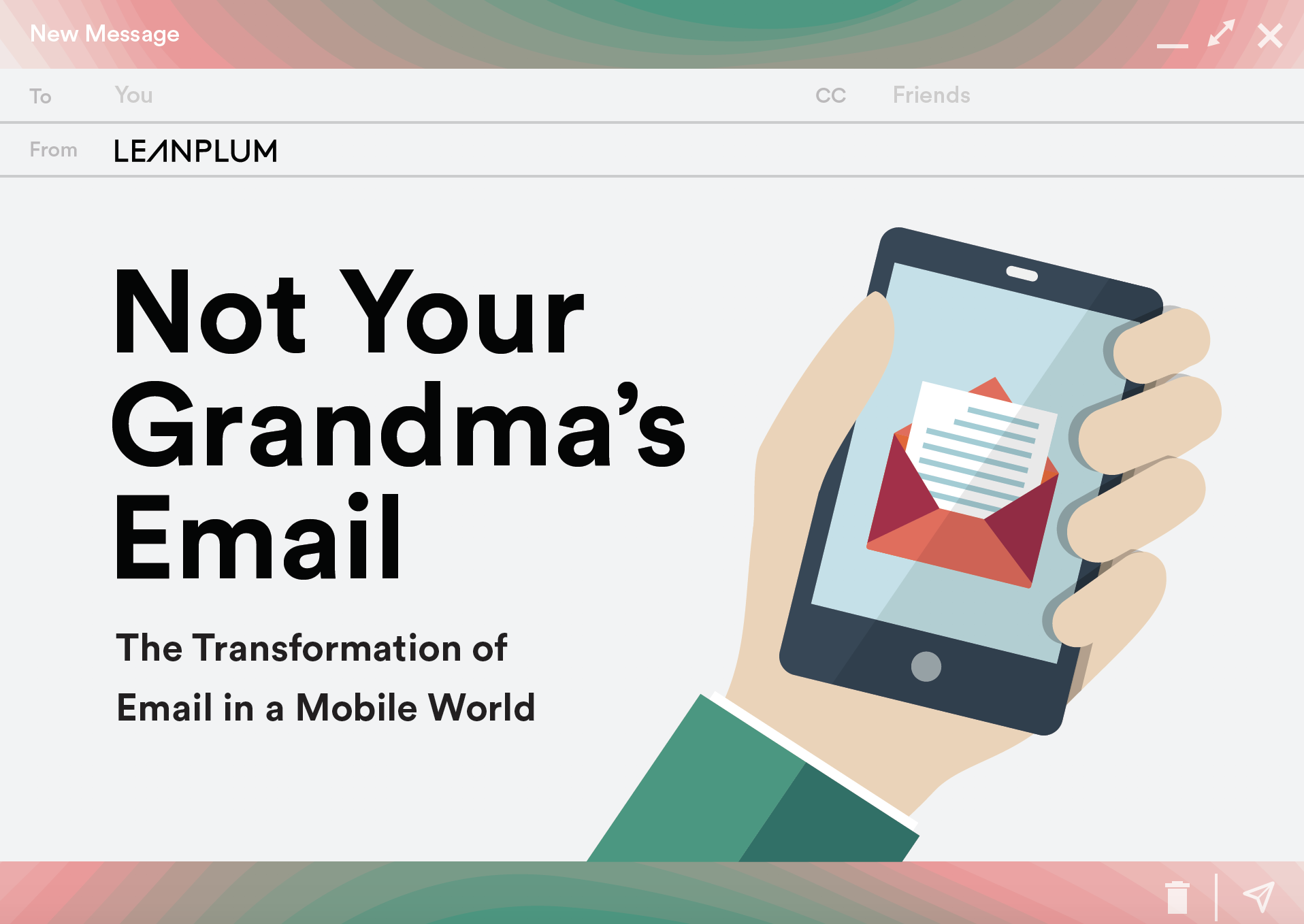 According to App Annie, in Q1 of 2018, the app economy was responsible for $18.4 billion in revenue. Email marketing helps brands tap into this growing revenue opportunity by prompting users for return visits to their mobile apps, that in turn drives higher monetization. Yet, using email as a standalone marketing channel isn't enough. To truly engage customers wherever they are — web, mobile, mobile web — marketers need a multi-channel strategy that combines email with other communication channels.
In this report, Leanplum unveils first-of-its-kind data to help marketers leverage email as a core part of their multi-channel campaigns to drive mobile retention and revenue.
Key findings include:
Mobile app

engagement increases 3x

when you coordinate email messages with push notifications

Users who open email messages have

40 percent more weekly sessions

versus those who don't

Dormant users are

50 percent more likely to re-engage

with your app as the result of an email message

Loyal users love frequent emails, but emailing less engaged users too often

leads to unsubscribes
"Connecting users around the world is at the heart of what we do at HelloTalk. To showcase our value early on, we crafted a campaign that reached new users across multiple channels," said Marta Krzeminska, Marketing Director at HelloTalk. "A single pop-up message worked well on its own, but combining it with an educational follow-up email was even better. With Leanplum, we've seen our engagement and retention efforts paying off — with 21 percent of users coming back to the app and first messages increasing 7x."
"Forward-looking brands have recognized that in a mobile-first world email cannot be siloed from the data that apps provide," said Joyce Solano, SVP of Global Marketing at Leanplum  "Leanplum's latest Mobile Marketing Trends report validates the importance of understanding user behavior in your email campaigns so you can successfully orchestrate with other mobile channels such as push notifications and fuel marketing engagement."
For this report, Leanplum analyzed global data over a 60-day period, from hundreds of mobile-savvy brands that sent at least 1,000 emails per day. Apps from a variety of verticals were included in the findings — including, but not limited to travel, gaming, education, entertainment, and fintech.
Leanplum's mobile marketing platform captures more than 24 billion mobile data points daily and delivers over 50 million messages every hour, providing the real-time insights and capabilities to help marketers deliver in-the-moment engagement and build meaningful customer relationships.
Download the full Mobile Marketing Trends report, Not Your Grandma's Email: The Transformation of Email in a Mobile World.
To demo Leanplum and find out about job opportunities, got to www.leanplum.com or follow us @leanplum.