Investing in Mobile: How E*TRADE Is Returning to Its Digital Disruptor Roots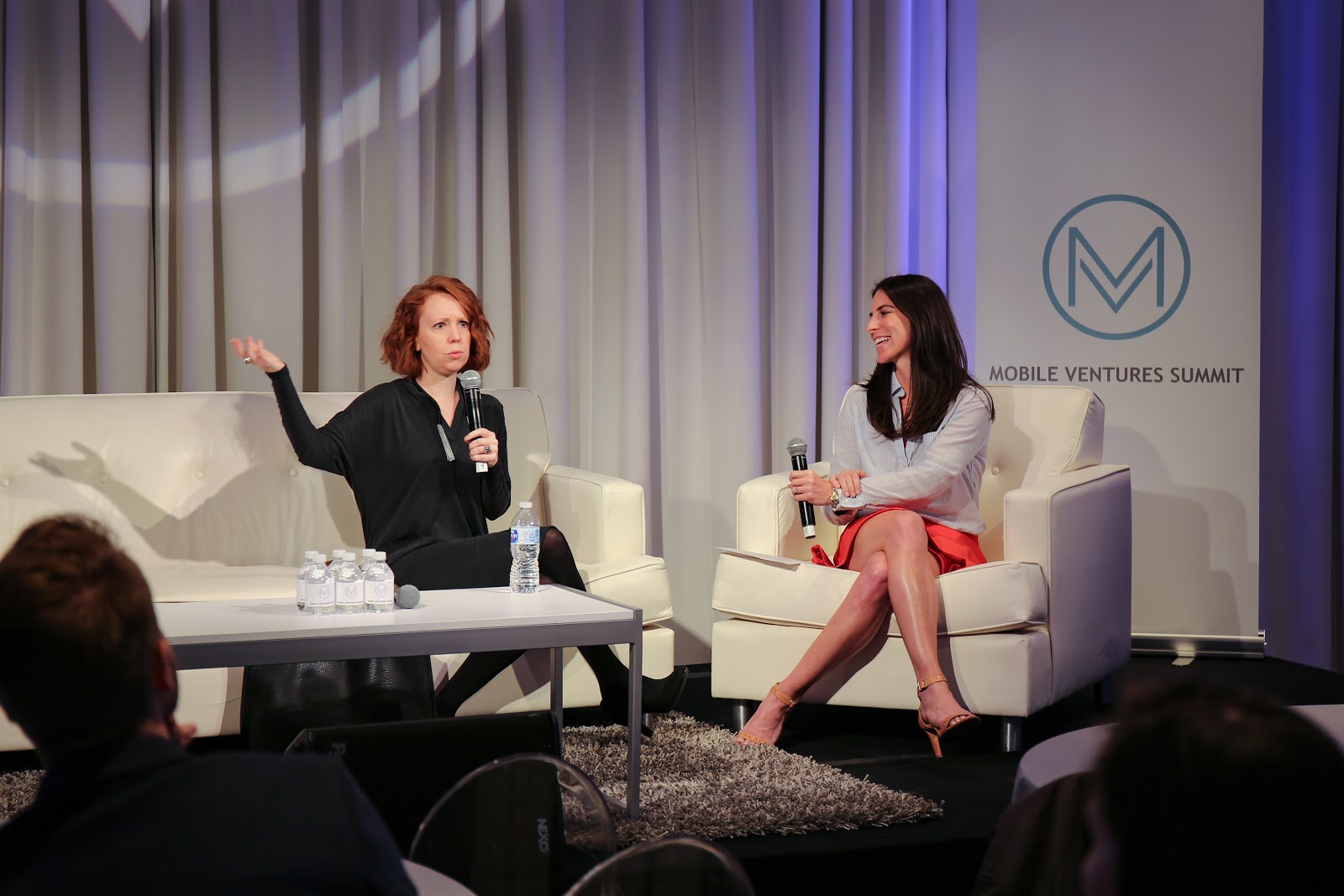 "Don't get mad, get E*TRADE."
That's the new slogan you might have recently seen as part of E*TRADE's ad campaign that started during the Super Bowl this year (their first in five years) and has been running the past few months. It might not be the E*TRADE you have come to know, but that's exactly the point: they want to return to their digital disruptor roots.
"Digital disruptor roots?" you might ask. It's hard to believe, but E*TRADE has been around for almost 30 years. It was one of the original digital disruptors of the financial industry in the early '90s. However, after growing rapidly and gaining so many assets, it essentially became a bank, subject to compliance scrutiny and had to double down on understanding that side of the business.
As a result, E*TRADE lost its way a bit, according to Jolie Flemming, SVP of Mobile, Web, and Investing at E*TRADE. I had the opportunity to sit down with her at Mobile Ventures Summit in Chicago a couple weeks ago to discuss how its on the path to a comeback.
During our fireside chat, Jolie shared her thoughts on the new wave of fintech companies in the market and what it means for the industry; how in reality, simple and approachable isn't just for millennials; and how E*TRADE is balancing ease of use with security in this era of data and privacy.
The Rise of Fintech Companies
Recently, there's been a huge influx of companies like Robinhood, Stash, and Acorn, focusing on a very specific vertical, like micro-level investing or robo investing. This clearly disrupts the traditional investing model Now, bigger players are trying to figure out how to compete with all these individual niche players.
Jolie's point of view? "Finally!" She thinks it's about time we have fintech players in the mix that make investing feel approachable. Companies accomplish this via transparent fees, simplifying investment, and getting people to think differently about preserving their money for the long-term — including securing savings for retirement.
E*TRADE isn't one of the biggest players; it's more of a mid-sized company. As a person who didn't grow up in finance, Jolie doesn't feel like these new fintech players are a threat at all. Instead, she believes they make finance feel like it's something the everyday person can do.
"Finally, the digital revolution that has happened around every other industry is now happening in finance." There are now ways that people can save and be smart with their money that isn't intimidating and E*TRADE wants to be part of this new way of trading and investing.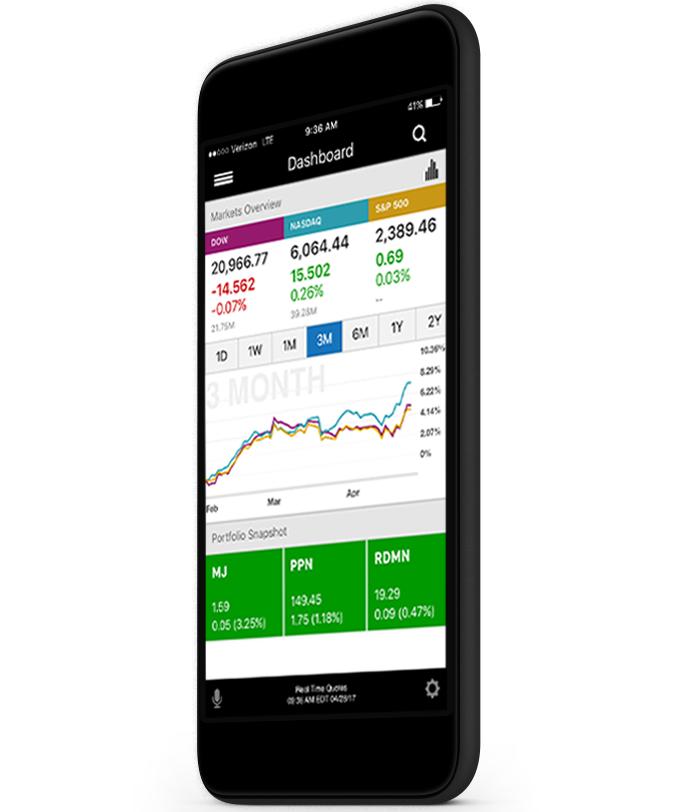 Simple & Approachable
E*TRADE runs the gamut when it comes to their mobile users. Since they've been around for 30 years, a large percentage of their customers are baby boomers who have been with them for a while. Often times, customers will stay with a financial services company because it's such a hassle to move money from one provider to another.
But millennials also make up a good portion of its customer portfolio. As Jolie puts it, "our brand really resonates with millennials." She recognizes that everyone is talking about and trying to appeal to millennials. Since millennials represent the largest current population of people, many companies are trying to figure out how to capture this new audience of future emerging wealth builders.
However, E*TRADE's view is a little bit different. E*TRADE is equal opportunity. E*TRADE doesn't look at the market as millennials vs non-millennials. The key is how to make investing and trading feel approachable to everyone. Everyone cares about choice, ease-of-use, simplicity of an offering, and not getting screwed over on fees. It doesn't matter how long a person has been investing or their age, In this day and age, creating a product for everyone means being on mobile.
To reinforce this simple and approachable philosophy, E*TRADE is going against the norm with their mobile app. There's an interesting trend going on in the finance industry that differs from other verticals. Many companies have created very niche apps that are hyper-focused on different aspects of finance — some have up to 11 individual apps — but that's not E*TRADE's model.
Instead, E*TRADE is focusing apps that cater to usage. At this heart of this is a one-stop app that's inclusive of all the functionality customers would expect on etrade.com. Yet, Jolie's team understands that some segments of its user base are super active, for example trading, and are seeking more advanced functionality that can't be found in the core app. So the team developed an Active Trader app and are exploring some additional apps where they know they have to go way deeper in the functionality.
Simply put, E*TRADE wants mass appeal and ease-of-use to be at the core of all its offerings. E*TRADE segments by knowledge of investing and trading. It comes back to understanding users and where they are in their investing journey and targeting them with relevant messaging when they're in that moment.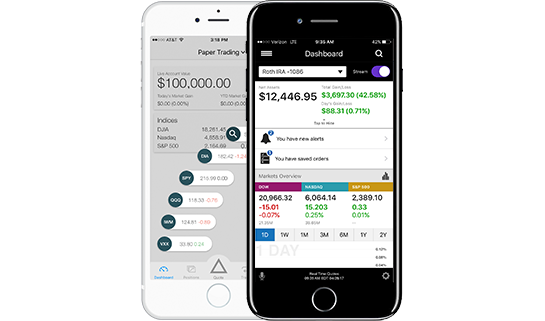 Security, Data & Privacy
Security and privacy of information is everything in finance. E*TRADE has a large security team that is focused on the preservation on customers' privacy and a hallmark of everything that E*TRADE does.
For example, authenticating an app such as Airbnb is much different than a finance app that literally has every piece of a customers' personal information. As a result, E*TRADE is constantly working to pushing the envelope around authentication, while at the same time making users feel confident that their information is safe.
As Jolie likes to say, "we need to authenticate and let people into the front door, but we can't do it in such a cool and innovative way that it feels creepy."
Especially when it comes to a product that manages personal finance, users want the highest level of security possible — and that means they're willing to go through several layers of authentication. But that requires a delicate balancing act of innovation, while not crossing the line to being burdensome or creepy. Although there is plenty of bleeding-edge technology on the backend that enables E*TRADE to authenticate users without them knowing, the company needs to be careful it's not moving too fast with tech innovation to make users uncomfortable.
So with all this digital and mobile innovation, what's on the horizon for E*TRADE?
First, expect to hear more from E*TRADE about investing — not just trading. Second, you'll also see a big push around transparency. Jolie thinks that to be a critical player in the game, "E*TRADE needs make investing and trading seem easy, simple, approachable, and affordable, and be super transparent around what a customer is paying fo. You'll see that come to life in its core mobile offering."
Sounds like a good investment.
—
Leanplum is the mobile marketing platform built for engagement. We help brands like Tinder, Grab, Tesco, and Zynga orchestrate multi-channel campaigns — from messaging to the in-app experience — all from a single, integrated platform. Schedule your personalized demo here.