Why Mobile Push Notifications Aren't Enough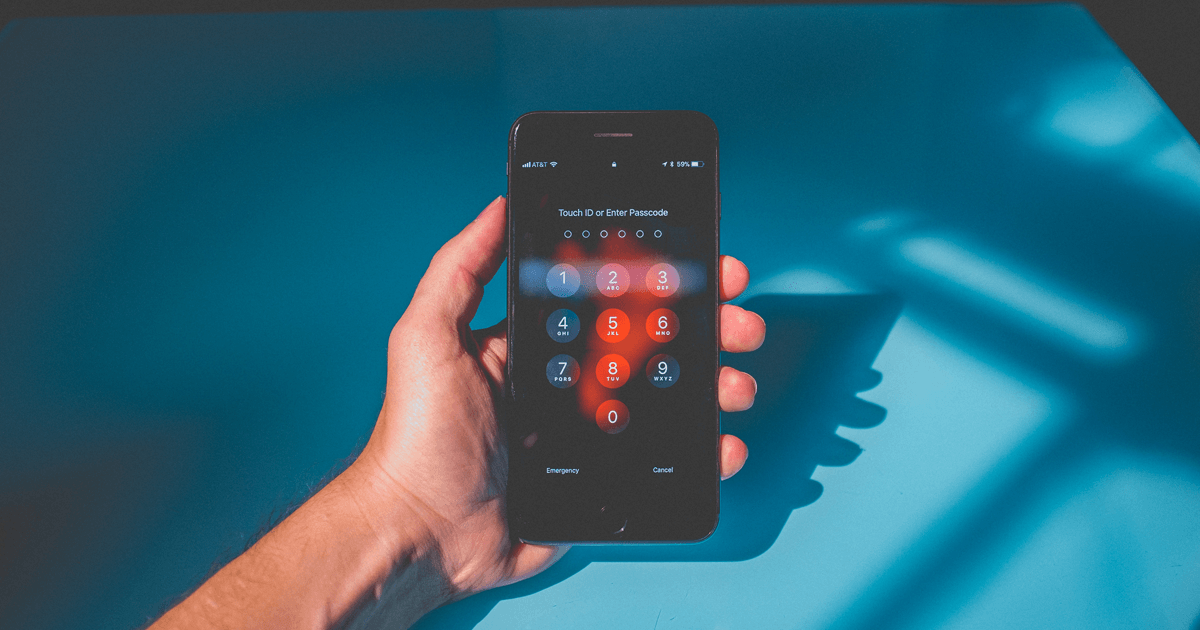 Source: Unsplash
For marketers, the hype around mobile push notifications is neverending. To be fair, there is data that proves mobile push isn't just hype — we've seen first-hand that some companies drive greater retention and revenue after implementing push notifications. These aren't just edge cases, either. On the whole, mobile apps see 7x more retention when they leverage push notifications.
Nonetheless, sending push notifications alone isn't enough. It's true that push adds something to any given messaging campaign — but it really shines when combined with other channels. The most effective campaigns combine push with channels like email, App Inbox, in-app messages, and more, ultimately becoming more than the sum of their parts.
If push notifications are the only mobile messaging channel you're using, that's a sign you're not doing enough. Here are a few situations where push by itself just doesn't cut it.
Securing Opt-Ins to Reach a Wider Audience
The Problem
App teams must receive explicit permission from each device before delivering push notifications. As powerful as push is, there's a high chance that a portion of your audience won't immediately opt in. Some users are wary of unnecessary notifications, and they'll decline permission requests unless they're certain they trust the app. Meanwhile, app marketers are missing an opportunity for each user who remains opted out of push.
The Solution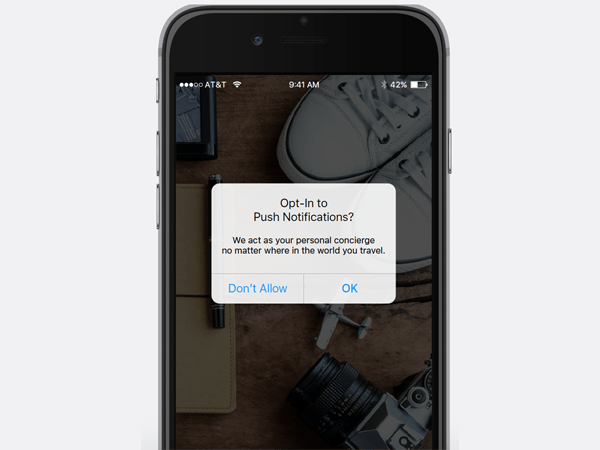 One of the most effective techniques for increasing push notification opt-ins is Push Pre-Permissions. A Pre-Permission message is an in-app message that asks users if they want to opt into push. However, unlike a generic system prompt, this in-app message can be customized by the app team. This means you can style it to visually fit the app's branding, and you can add your own copy to explain the value of opting in.
Best of all, a user's response to a Push Pre-Permissions message is not a hard answer. If someone rejects a system request, it's impossible for the app team to send another request later — but if they decline the in-app message, the system settings remain untouched. This way, marketers can continue sending push requests without fear of losing the opt-in forever.
Engaging Users Who Haven't Opted In
The Problem
Even with the right tactics in place, push notification opt-ins are like any other marketing metric. You'll never achieve 100 percent opt-ins. Some users will inevitably ignore the prompts or reject the permission request, and you won't be able to reach them outside the app with push.
This is a problem because out-of-app messaging is critical. You don't want users to forget about you when they're not actively using your app. Without the occasional reminder, some users will fall dormant and stop using the app.
The Solution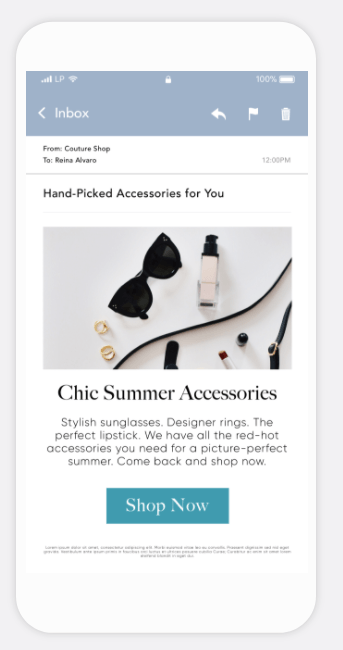 Email is a powerful channel when combined with push notifications. Both channels require some form of opt-in, but it's unlikely that your two lists will fully overlap. Some users prefer to receive alerts and promotions by email, while others prefer push — why not deliver messages on both? This way, your message will reach those users who aren't willing to opt into push.
Building Unified Campaigns Across Web and Apps
The Problem
Many businesses maintain both a mobile app and a mobile website. Sometimes it's best to maintain a consistent experience across both mediums — for example, a retailer might sell the same products on both its website and app. However, offering the same promotions to both audiences could be a challenge.
Every out-of-app messaging channel requires some form of user consent; obtaining the opt-in on one channel doesn't guarantee you can deliver messages on another. You might look through your user base and find that some shoppers have opted into push and others have signed up for email. Meanwhile, some users might exclusively use your mobile app or website, while others might use both.
With all of these variables, it's surprisingly difficult to deliver a promotion to your whole audience.
The Solution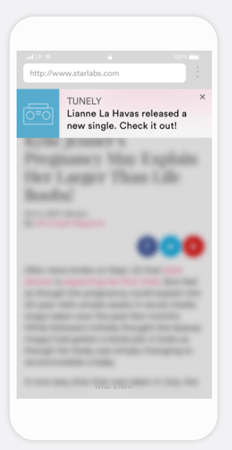 For companies with a mobile website and mobile app, web push is the perfect companion for regular push notifications. Whether users prefer the website or app, sending push notifications on both channels is the best way to ensure a consistent experience.
For even more assurance, you can follow up with an email explaining the details of the promotion. This way, customers who've signed up for any of the three channels will stay up to date, and you'll avoid overlapping content.
Messages that Stand the Test of Time
The Problem
Push notifications are good for reminders, but unfortunately, push is ephemeral: Messages disappear once they're opened or dismissed. If you send users a coupon code or account recovery information, that info could be lost with a single mis-click.
Email is frequently used as a more permanent form of messaging, but not every user will join your mailing list. Plus, it's better if you can build the whole user experience around the mobile app instead of depending on external channels.
The Solution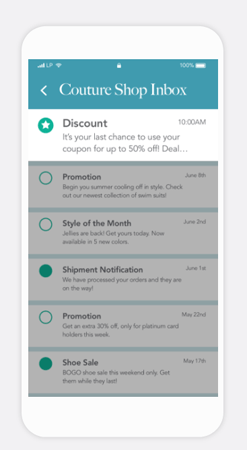 App Inbox was specifically built to solve this problem. It's a persistent messaging container that lives inside the app. A bit like an email inbox, these messages can be read and re-read at any time, meaning it's a safe place to deliver coupon codes and promotion details.
The advantage of App Inbox is that it's owned entirely by you. No opt-ins, no third-party browsers or clients — everything happens right inside your app. This means you can deliver messages to your entire audience, customizing the design and copy as you see fit.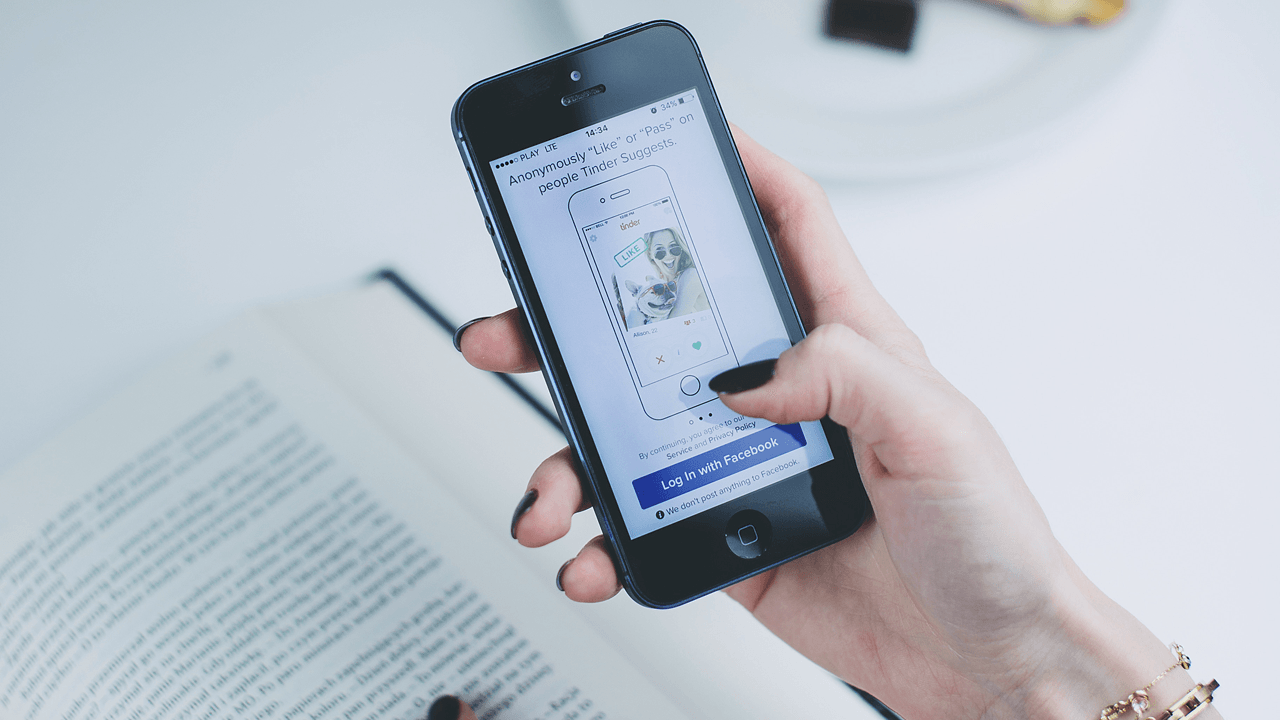 Source: Unsplash
Overall, push notifications can still function as a standalone channel — but it's a lost opportunity if mobile teams don't leverage multiple channels in their campaigns.
Push, by itself, can't drive the kind of results that today's app teams demand. Marketers must craft campaigns that are as flexible and varied as their users. To get started, learn how to automate messaging campaigns across channels.
—
Leanplum is the mobile marketing platform built for engagement. We help brands like Tinder, Grab, Tesco, and Zynga orchestrate multi-channel campaigns — from messaging to the in-app experience — all from a single, integrated platform. Schedule your personalized demo here.