Leanplum Bites the Big Apple
Within the last three years, Leanplum has grown from a team of 27 — occupying a single office floor in San Francisco — to a team of 250+ across the globe. With new office locations popping up in Amsterdam, London, Singapore, Tokyo, Sofia, and New York City, what was once a small startup is now an international group of big thinkers working to transform the marketing industry.
👋Hello Big 🍎
The latest development in Leanplum's tale takes place in none other than the Big Apple, where Leanplum is tripling its office footprint with a duplex penthouse space on Greene Street in the city's trendy and historic SoHo district. Greene Street boasts great people-watching, celebrity sightings, and — for architecture fans — the buildings yield baroque facades, cast-iron, and a great collection of pop art.


View from the new office.
"New York City is exploding with great talent, so we are doubling down on our Big Apple love to help fuel Leanplum's exciting growth," said Joyce Solano, SVP Global Marketing at Leanplum. "We are also excited to be closer to our growing list of NYC-based customers like Via, TED and Grailed, who are helping us lead the way to a new future in mobile marketing."
The space will be an inspirational base for Leanplum employees to come to work everyday, make meaningful connections, and host industry events. And how 'bout enjoying those New York City skyline views?


The New York City team is eagerly counting down the days until they can expand into their new digs this fall.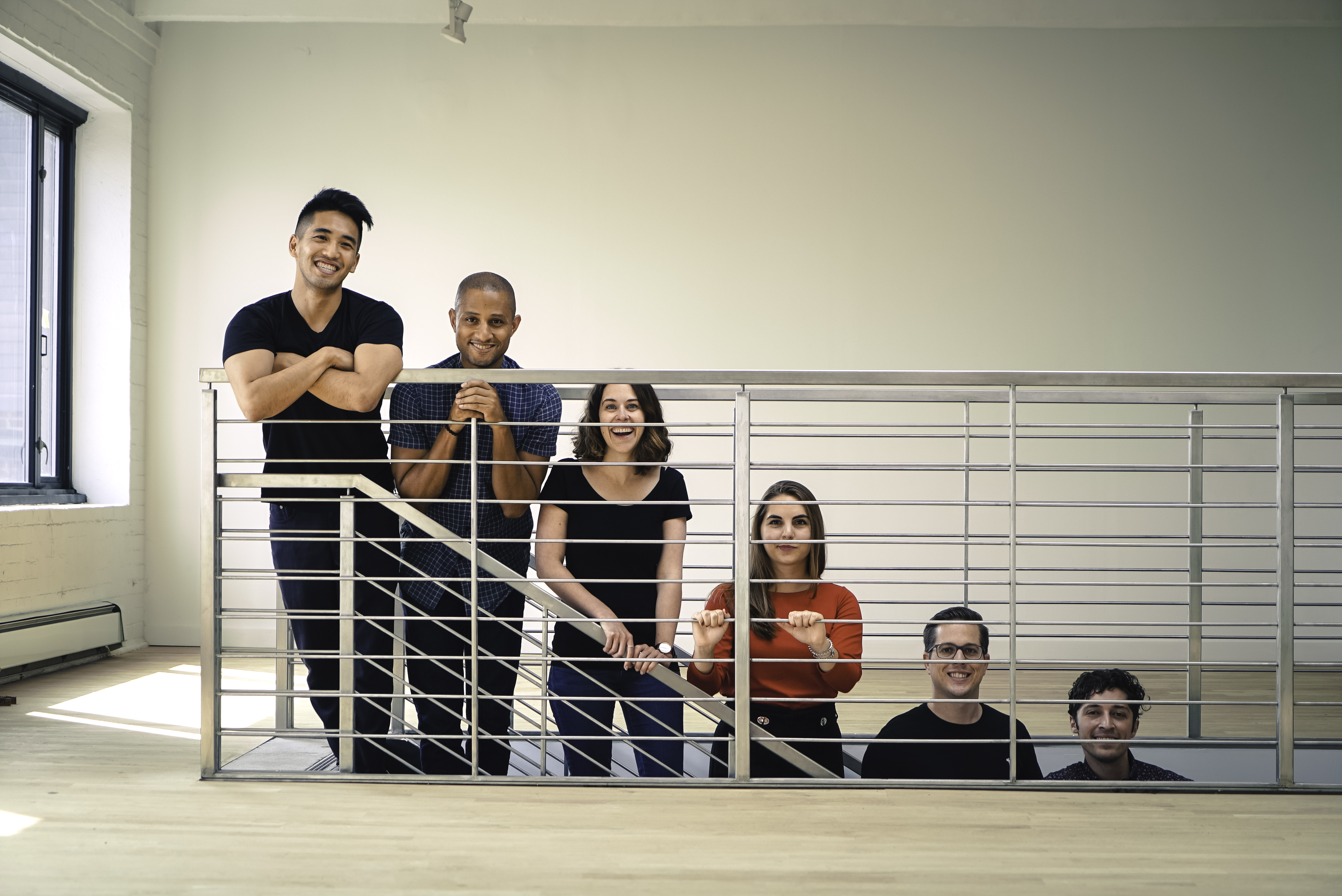 I 🕵‍ With My Little 👁… a Leanplum Billboard in Times Square
We are so thrilled about our expanding New York City presence that we needed to shout it from the rooftops. Literally. And what better way than with a billboard high above the iconic Times Square area — the heart and soul of American outdoor advertising.
Leanplum's digital billboard in Times Square features our classic mobile marketing emoji slogans as well as a playful description of our unique value to marketers.
Why emojis? Emojis are a universally relatable and lovable language. They transcend barriers in the same way Leanplum enables marketers to connect with their customers and create on-on-one relationships.
The Leanplum core, a visual metaphor that showcases the fluidity and layers of connectivity that our technology empowers, supports the billboard's messaging and transforms colorfully in the background as the text evolves.
The digital billboard is located at the corner of 7th Ave. and W 48th Street. If you find yourself in New York City and 🕵‍ us with your little 👁, share a picture on social media using #LeanplumTimesSquare. We love it when passersby show us love!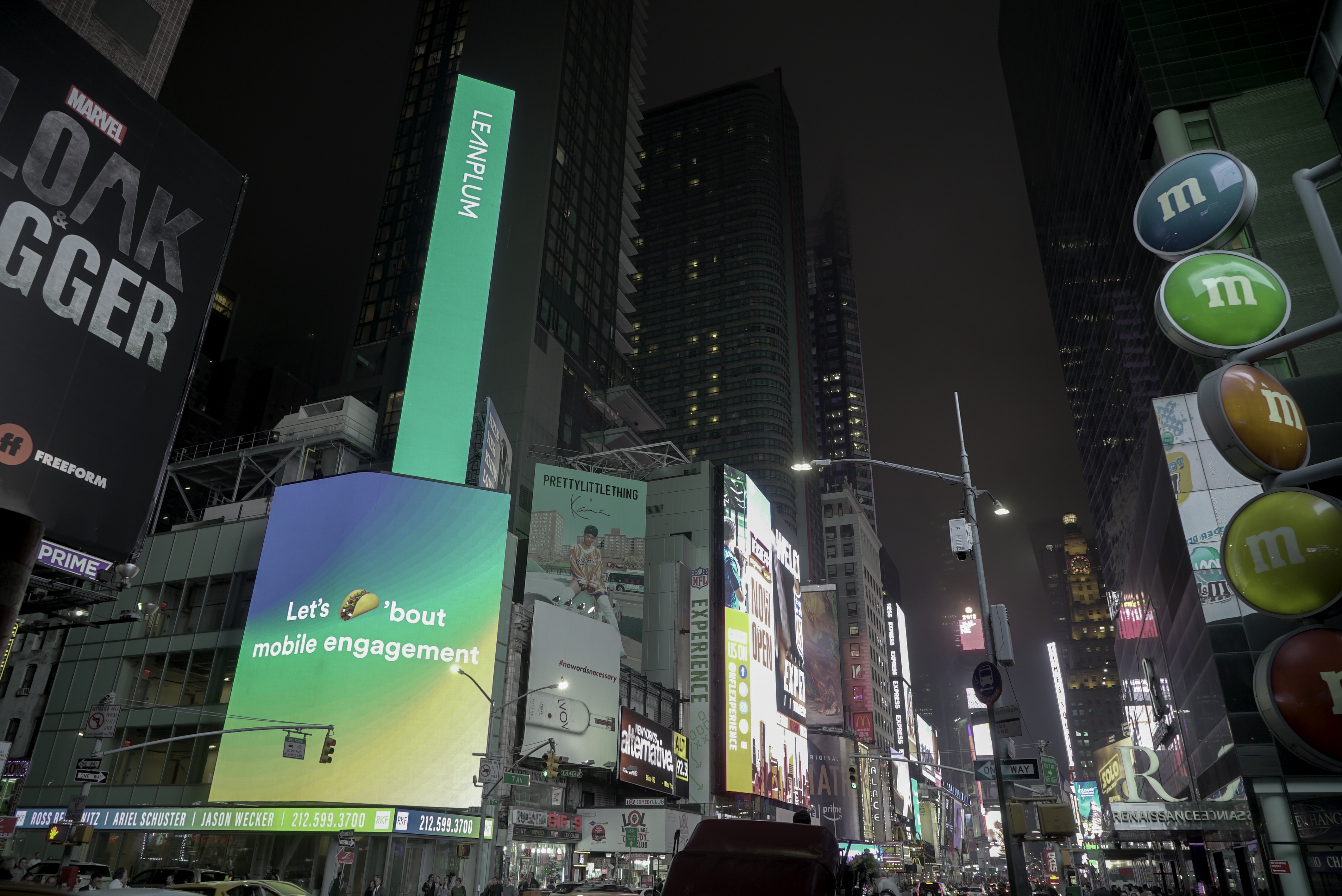 Join the Team
There's never been a better time to join Leanplum. Learn more about our award-winning company culture, lightning-fast international growth, and incredible opportunities for professional development within our company.
–
Explore our current openings here. Get an inside look at the @LeanplumLife worldwide.