[Webinar Recap] IMVU's Lessons in Mobile Engagement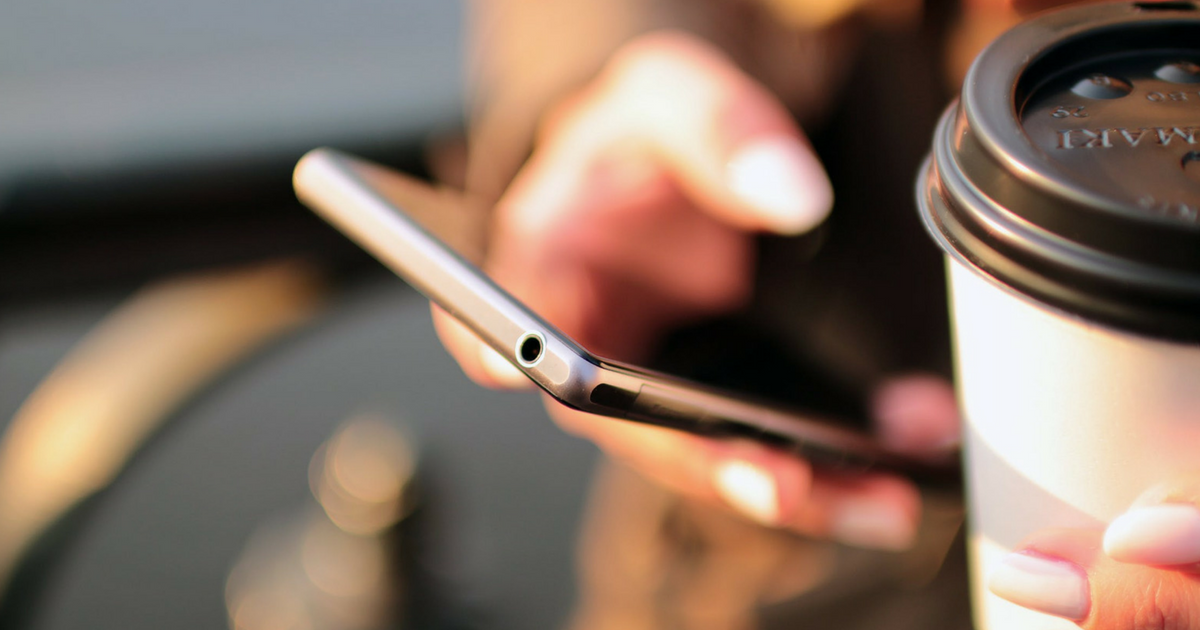 Last week, we were thrilled to be joined by Lomit Patel, VP of Growth at IMVU, for a webinar on the future of mobile customer engagement.
Patel leads acquisition, retention, and monetization for IMVU's mobile app. A self-identified smartphone addict, he admits to checking his phone up to 60 times a day.
He is not the only one. In this day and age, people all over the world are more addicted to their smartphones than ever before.
Despite this, retention is still a challenge for many apps — the average retention rate hovers around 1.89 percent 90 days after a user installs an app. The apps who are able to avoid that dreaded uninstall are those that get users hooked early on in the app experience.
"The apps who are able to avoid that dreaded uninstall are those that get users hooked early on in the app experience."
In the webinar discussion, Patel dives into the ways IMVU engages with its mobile users, the importance of retention in an overall mobile marketing strategy, and the experiments conducted by IMVU's growth team to optimize the user experience.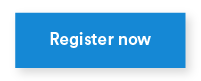 What Is IMVU?
IMVU is a leading avatar-based virtual world and social gaming app. It is currently one of the top-grossing social networking apps in the App Store.
IMVU started off as a purely web-based business. As it became rapidly apparent that IMVU's large millennial user base were shifting their attention to mobile, IMVU made a strategic move towards a mobile-centric user experience.
With its new base of mobile users, the company has grown to over 200 million users across all of its platforms. An impressive feat!
Hook & Aha Moments
According to Patel, IMVU's success can be attributed to an equal focus on acquisition and retention. To drive better retention, the growth team uses what they call "hooks," defined as experiences within a product that successfully lure users in.
Hooks are experiences within a product that successfully lure users in.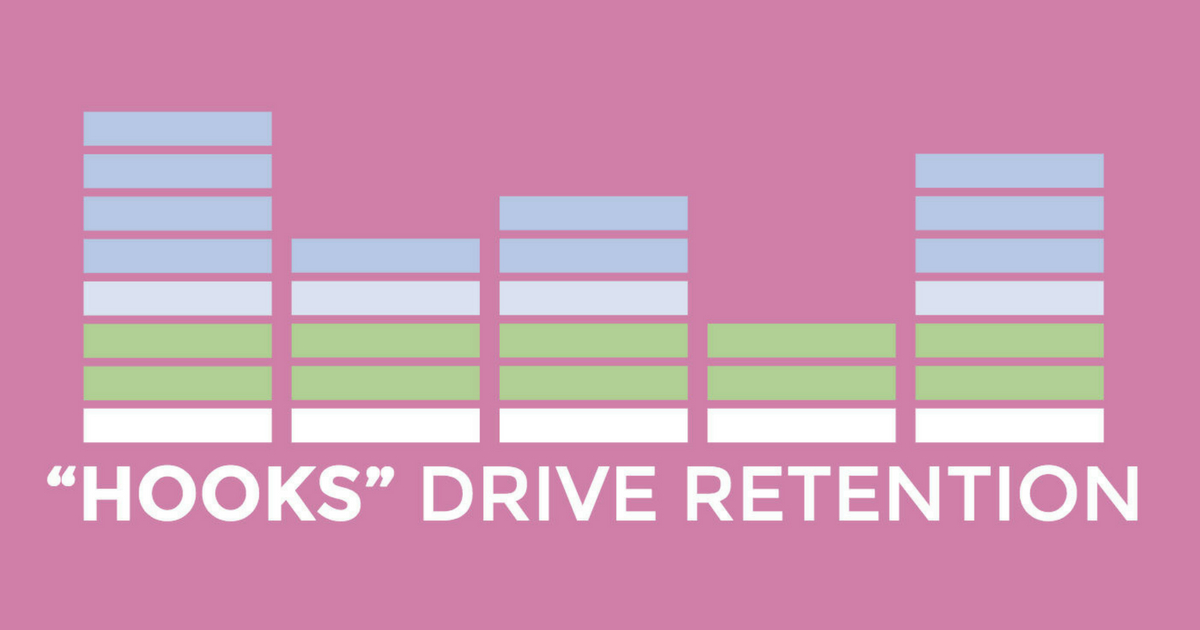 At IMVU, the team follows a three-step process for creating hooks:
Start With End Goals: IMVU looks at the behavior and actions of their best lifetime users — that is, users who monetize well and engage deeply with their product — and uses these observations to shape the journey of new users.
Implement Hooks: IMVU influences new users to replicate the journey of their best users by implementing hooks within their product. This guides them to "aha" moments as quickly as possible.
Prove & Move: The above two steps require extensive A/B testing within the user experience and the app's various communication channels (think in-app messaging, push, email, and retargeting ads). This helps IMVU unearth the best ways to get users hooked.IMVU uses Leanplum to automate and run these rapid experiments in their mobile app.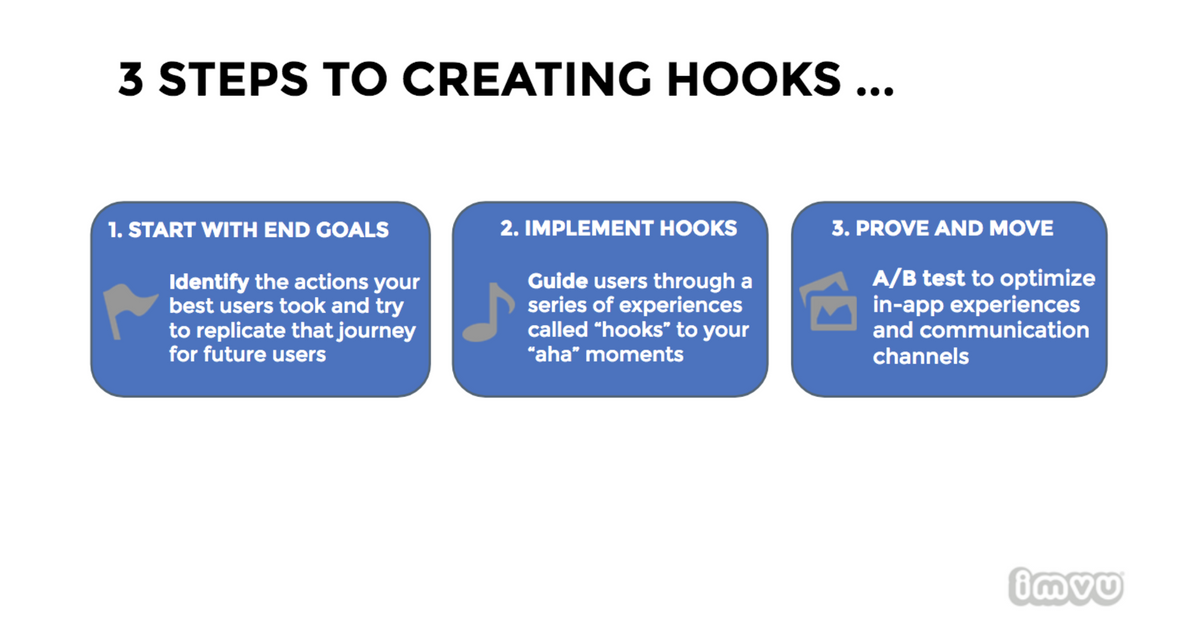 From this process, IMVU has identified five keys hooks that help users get better engaged with their product:
Create avatar
Make friends
Join chat rooms
Shop and dress-up
Share photos on feed
Data has shown that IMVU users who experience all five of these hooks are much more likely to stick around and monetize in the long-term.
The Experiments: Identifying Hooks for Optimal Engagement & Retention
IMVU continuously conducts experiments to optimize hooks.
The first experiment shared by Patel pertains to the screen IMVU users are greeted with upon entering the app.
In the past, all users were automatically sent into the IMVU feed. Oftentimes, they dropped off, never to be seen again. The test implemented by Patel's team redirected some users to a dashboard of contextually relevant content instead.
This simple change led to a five percent increase in retention, and a 13 percent improvement in the number of purchases within the first seven days.
The key learning from this experiment is that users need guidance, especially during their first-time experience. A thorough understanding of an app's value leads to a significantly higher retention rate.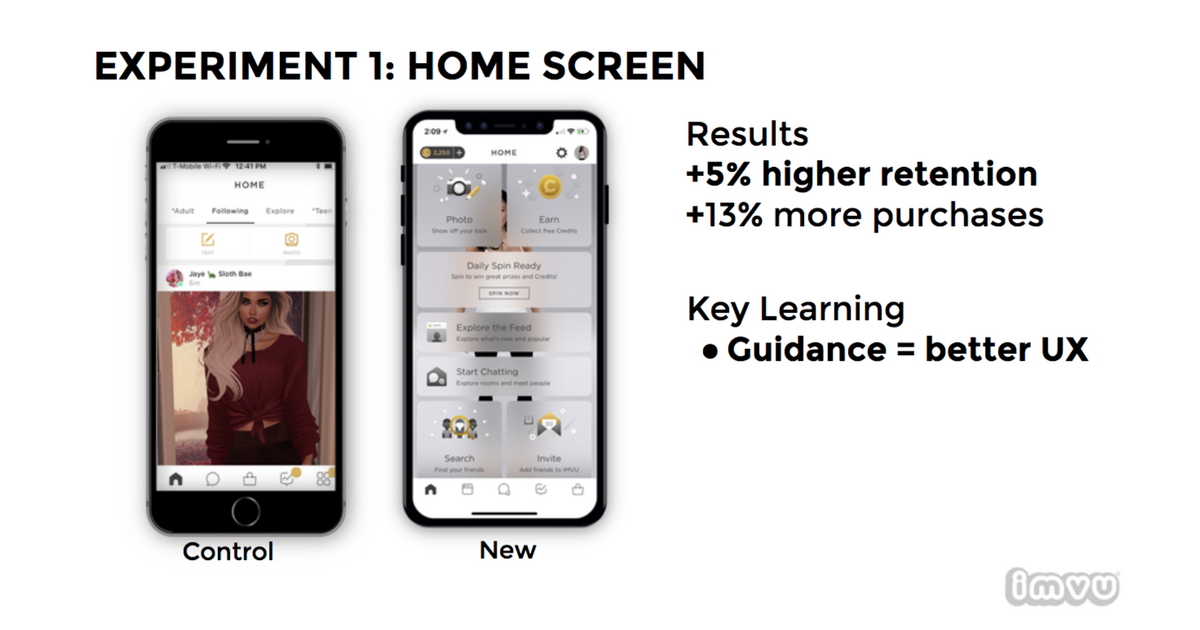 The second experiment had even more astonishing results.
By default, all IMVU users received 2,000 free credits to help customize their avatars. Many complained that this was not enough to fully engage with the app.
Based on this feedback, IMVU used Leanplum's in-app messaging capabilities to run an experiment where some users were offered up to 10,000 free credits, while others were offered the usual 2,000 credits.
This seemingly simple change spiked a 157 percent improvement in retention, and a 100 percent improvement in the average revenue per user within the first seven days.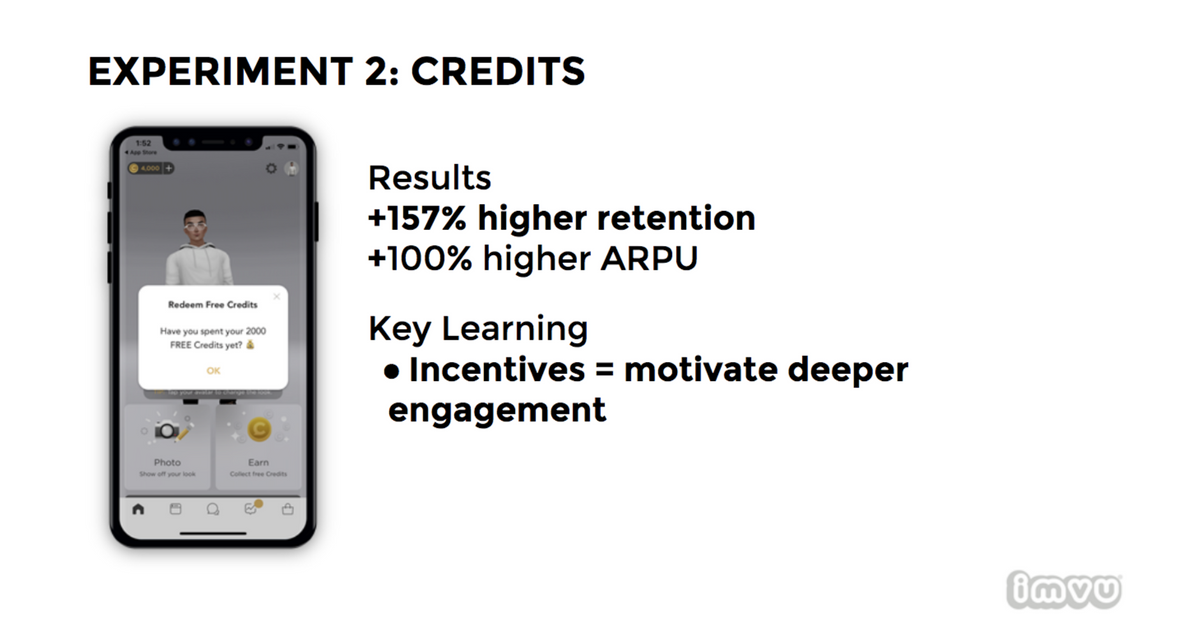 From these results, Patel learned that incentives have a powerful influence over user behavior. For apps where incentives may not be as obvious as IMVU's credit system, Patel encourages thinking outside the box for other ways to motivate your users. After all, a little gift goes a long way.
The Three Mindsets
Patel concludes his presentation with the mindsets that have contributed to IMVU's success over the past year:
Engage with users across the platforms they care about, and don't be afraid to fully embrace mobile
Focus equally on acquisition and retention to achieve cost-effective and sustainable growth
To drive retention, identify the behavior of your best users and use that data to create a series of "hooks" throughout your product so new users can experience a similar journey
Listen to the Full Webinar
A big thank you to Lomit Patel and IMVU for taking the time to share these valuable insights with us!
Want to learn more about creating hooks that engage and retain users? Listen to the full webinar.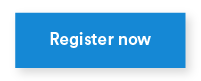 –
Leanplum is the mobile marketing platform built for engagement. We help brands like Tinder, Grab, Tesco, and Zynga orchestrate multi-channel campaigns — from messaging to the in-app experience — all from a single, integrated platform. Schedule your personalized demo here.