15 Mobile App Marketing Tips That Can't Be Beat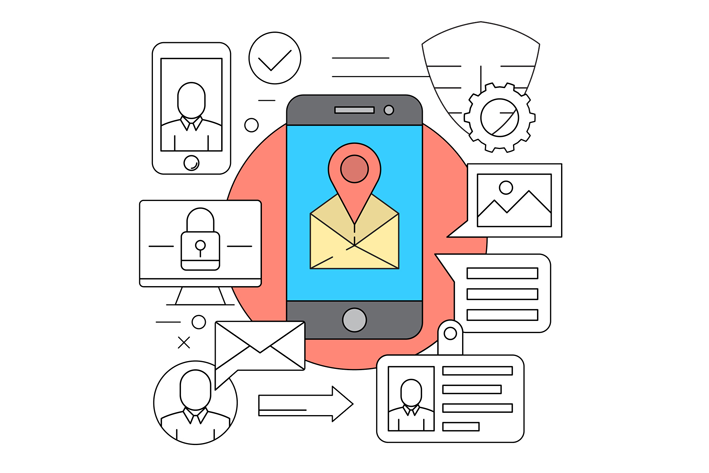 Mobile app marketing demands the versatility of a Swiss Army Knife. From App Store Optimization to drip messaging, marketers must delight users across the whole lifecycle. Doing so requires a vast assortment of skills and a few solid tools.
In this guide, we'll list 15 app marketing strategies you can't afford to miss. Master these tips and you'll be ready for your next (successful) campaign.
1. Target the Right Keywords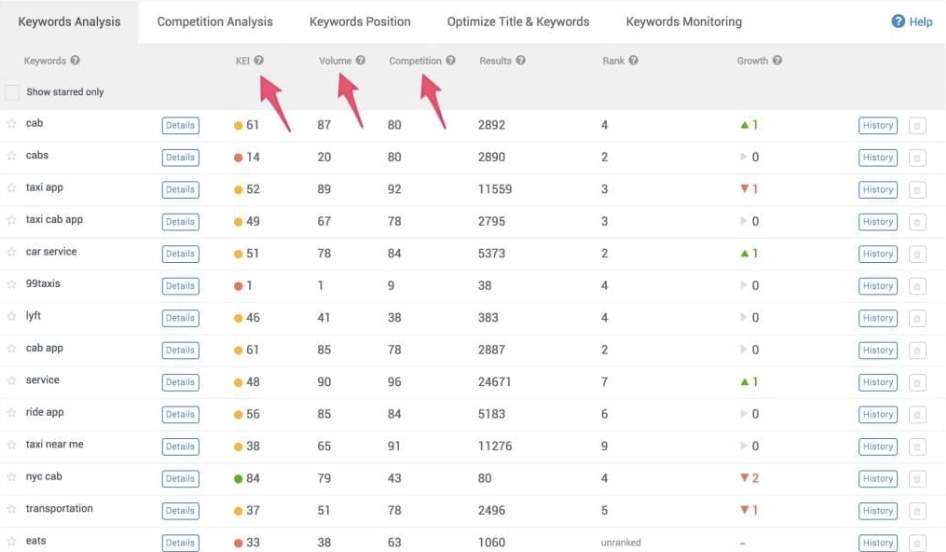 App Store Optimization (ASO) is the first step in mobile app marketing. Without it, your install count will suffer, and you won't even have the chance to engage and retain users.
When it comes to ASO, you'll see better results from targeting the right keywords. That said, it's not a good idea to blindly target the most popular keywords in your vertical. Optimal words to target are ones that are relevant, frequently searched, and less competitive. Find the sweet spot between these factors and you're ready to optimize.
2. Use Each Screenshot Slot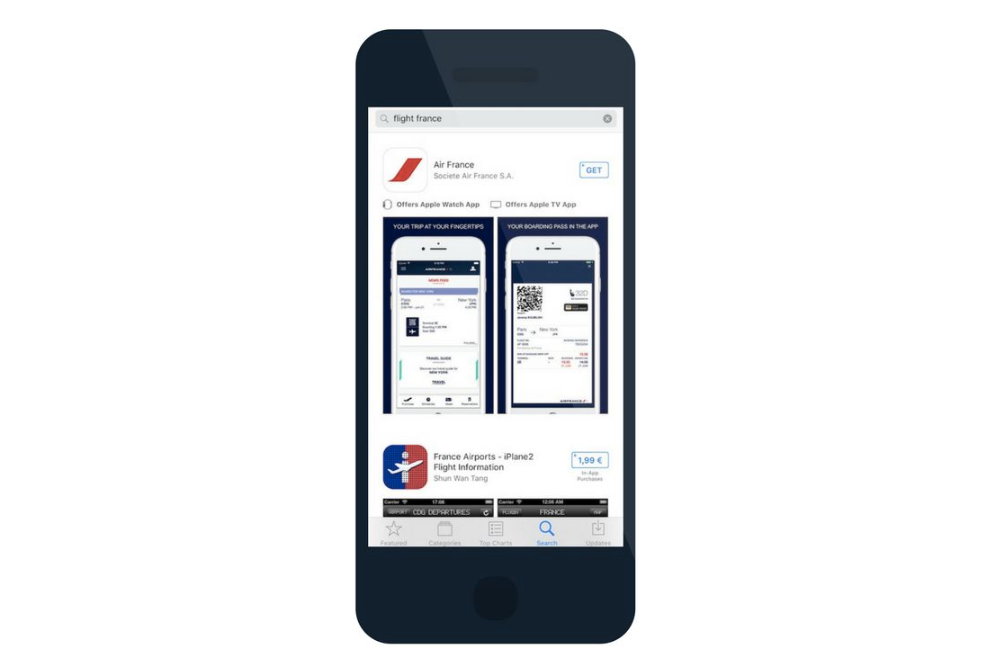 When was the last time you read an app description from beginning to end? Most people skim when browsing apps — and images are more skim-friendly than words.
There are a few reasons to max out image slots on the App Store listing:
Showcase key features

Attract attention with visually appealing graphics

Help users with different devices (e.g., phones vs tablets) visualize what the app will look like
All things considered, it's worth using as many visual assets as possible.
3. Perform an ASO Audit Monthly

ASO isn't a set-it-and-forget-it deal. Rankings are based not just on your own app, but all of your
competition. Trends come and go among users, too. This month's most frequent queries might fade by next month.
That's why it's important to check up on your app's search rankings. For most mobile teams, every month is a good cadence for conducting a full audit.
4. Explain the App's Value Right Away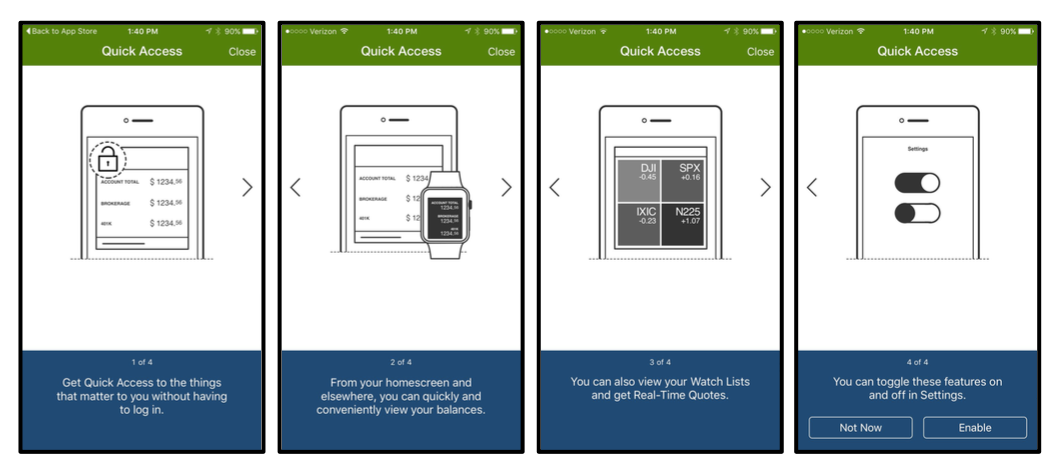 Eighty-six percent of new mobile users never return to the app after the initial download, according to Appcues. Sometimes, it's not immediately obvious why an app will solve the user's problems. Plus, most apps are free, so it's all too easy to uninstall confusing apps and try another.
Onboarding optimization is one attempt at fighting this trend. By explaining the app's value right away, you ensure users know what to expect. Usually marketers approach this with a series of in-app messages that explain the app's basic features.
5. Avoid System Prompts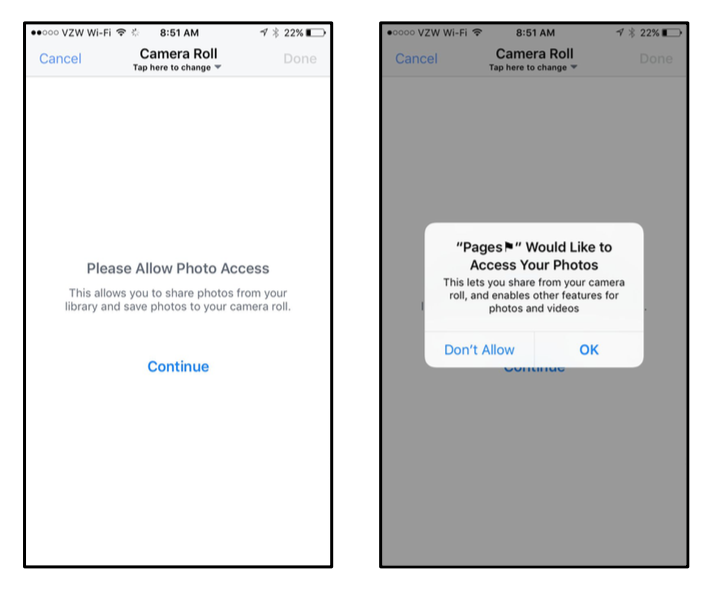 "<App Name> Would Like to Access Your Photos."
Does anyone enjoy seeing that request? Even when it's obvious that an app needs deeper permissions — like a messaging app connecting to your photos before sending an image — people are reluctant to provide access. If a user isn't 100 percent sure why the app wants more permissions, they'll just say no.
One way around this is to include a soft request before the formal system prompt. The soft ask can be dismissed without permanently denying the request, giving marketers a second chance at securing those valuable app permissions. Leanplum facilitates this through Push Pre-Permissions.
6. Use Tooltips to Introduce New Features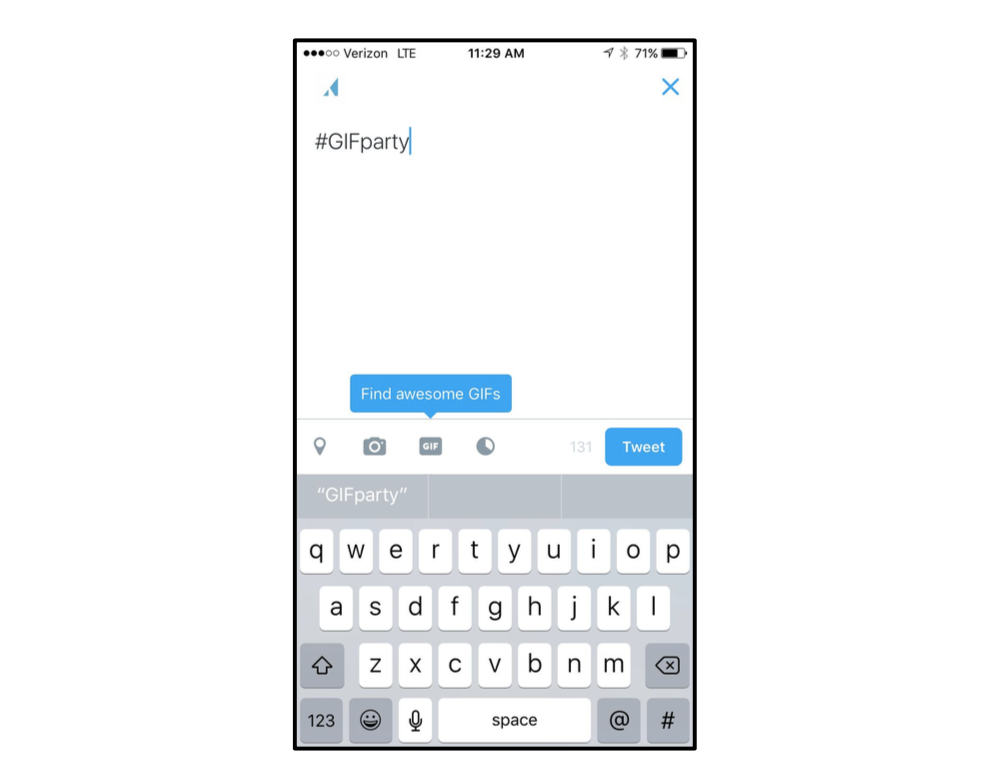 App tutorials are great for new users, but once is enough. Repeat users won't have the patience to sit through a second tutorial, even if you introduce a new feature. Yet, without calling out new features, many people won't notice they're there.
Tooltips are a popular solution to this problem. With a simple popup, you can highlight new features without forcing users out of their normal workflow.
7. Personalize Your Onboarding Reminders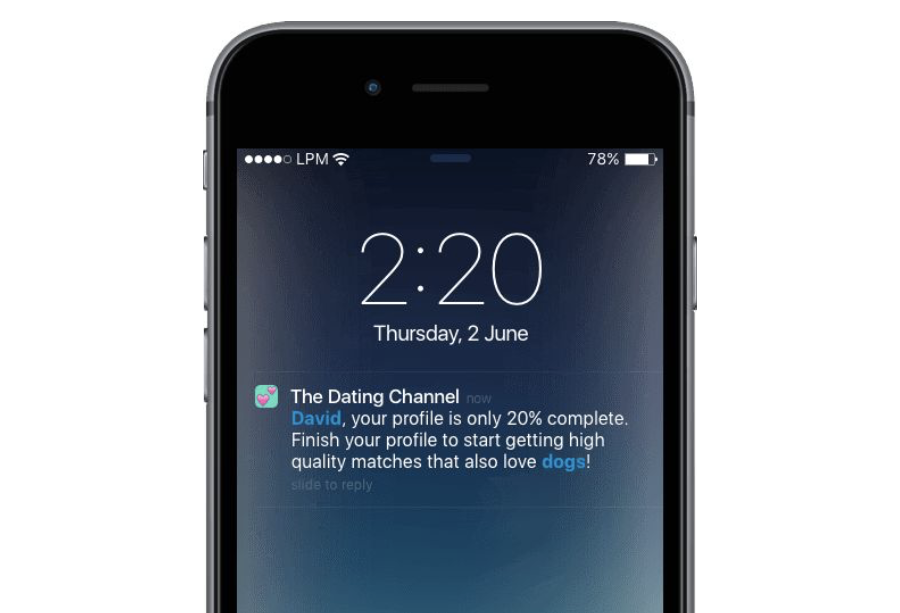 It's great to see that mobile app marketers have started reminding dormant users to complete the onboarding process. It's a lot like sending a reminder to shoppers who add an item to their cart but don't check out. However, mobile teams can go one step further.
With personalized messaging, you can call out which step of the onboarding the person stopped at. Better yet, try including information the user already submitted, like their name and interests. These reminders are less generic and more likely to trigger engagement.
8. Leverage Geolocation Targeting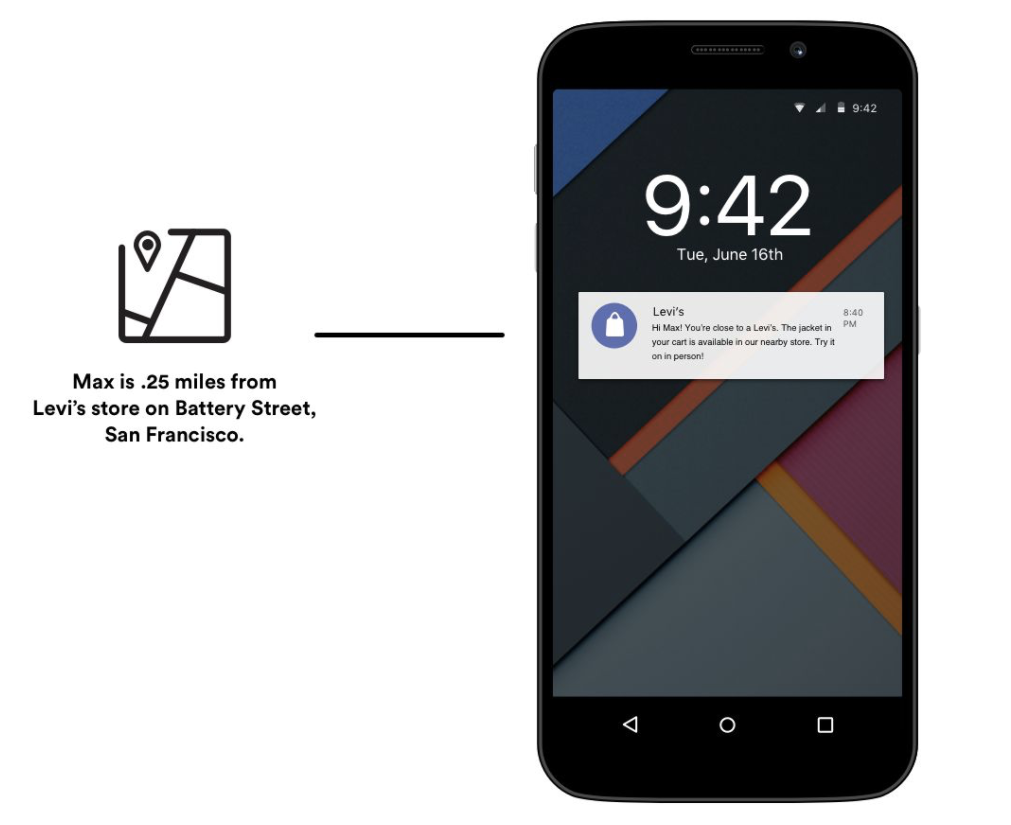 It's no surprise geolocation is trending in mobile app marketing. This technology is unique to mobile, enabling marketers to filter users based on their physical location.
For apps with a brick-and-mortar presence, geolocation is indispensable. Marketers can offer discounts and promotions to users within range of a store.
Even for companies that don't sell physical products, geolocation makes communication more personal. For instance, a restaurant recommendation app could send a push notification when you enter a new neighborhood and suggest popular places to eat.
9. Pull Just-in-Time Information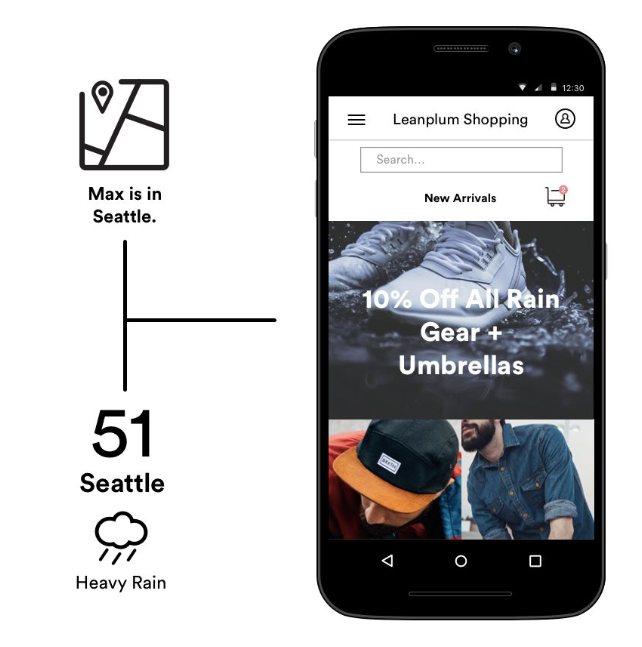 Just-in-time data is a popular tool for sending push notifications that "matter in the moment." While normal personalized push notifications include data based on user parameters, messages powered by just-in-time information pull data from sources like a weather forecast or a store inventory. Leanplum achieves this with its Linked Data capability.
10. Turn User Delight Into Conversions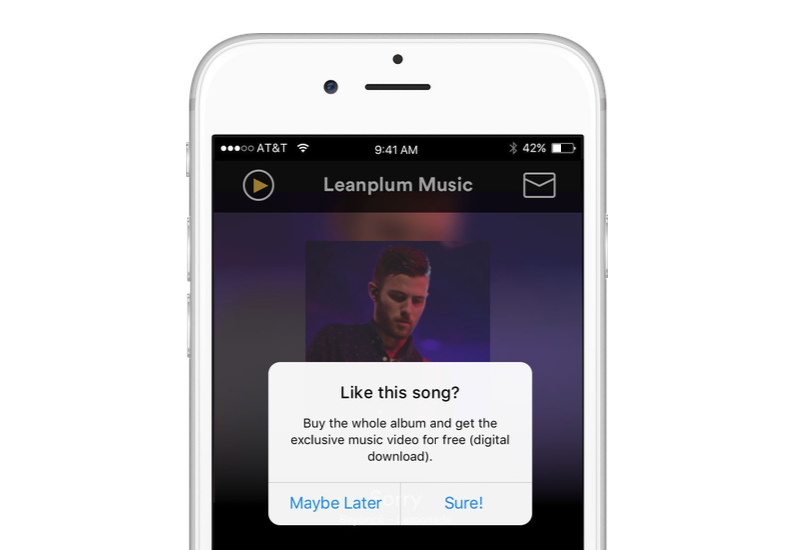 Convincing users to convert is one of the hardest parts of mobile app marketing. A high-engagement user might show interest in the app, but some people simply won't make a purchase without a little push.
Marketers need to encourage conversions without losing the user's attention by being aggressive or spammy. Some teams do this by placing calls to action at specific "moments of happiness" in the app. If the user is enjoying the app at that very moment (e.g., discovering a new song they like), they're more likely to fork over the credit card.
11. Push for 5-Star Reviews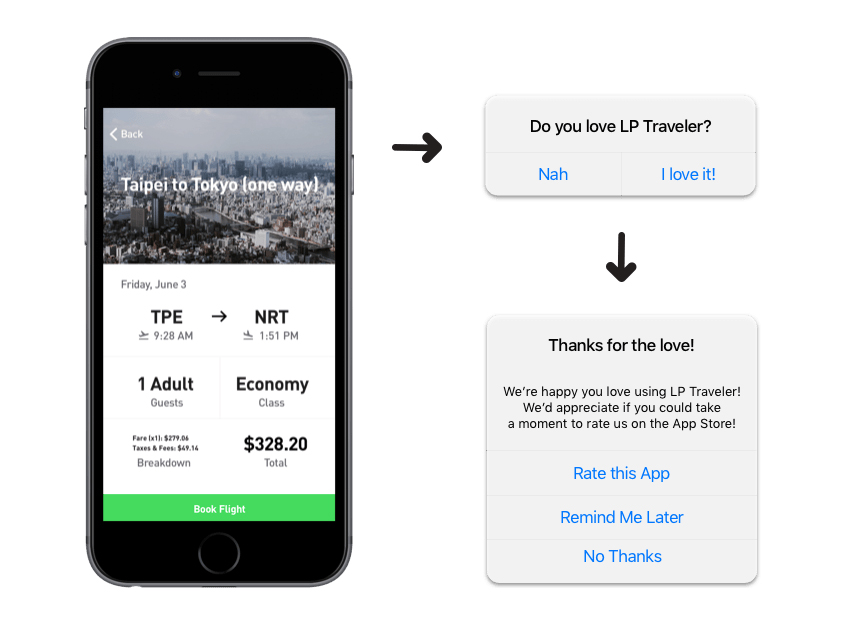 There's no denying the importance of App Store reviews. Besides boosting search rankings, high reviews are a sign of trust for potential users. Unfortunately, it's hard to earn reviews from happy users. People are more likely to leave reviews when they're unhappy — otherwise they'll just keep using the app.
It's possible to send in-app messages to prompt users to leave a review, but you don't want ratings from just anyone. Ideally, it's your most loyal users whom you want to hear from. Try sending a review prompt after someone triggers an event that implies satisfaction, like completing a hotel booking or making a purchase.
12. Include Emojis in Messages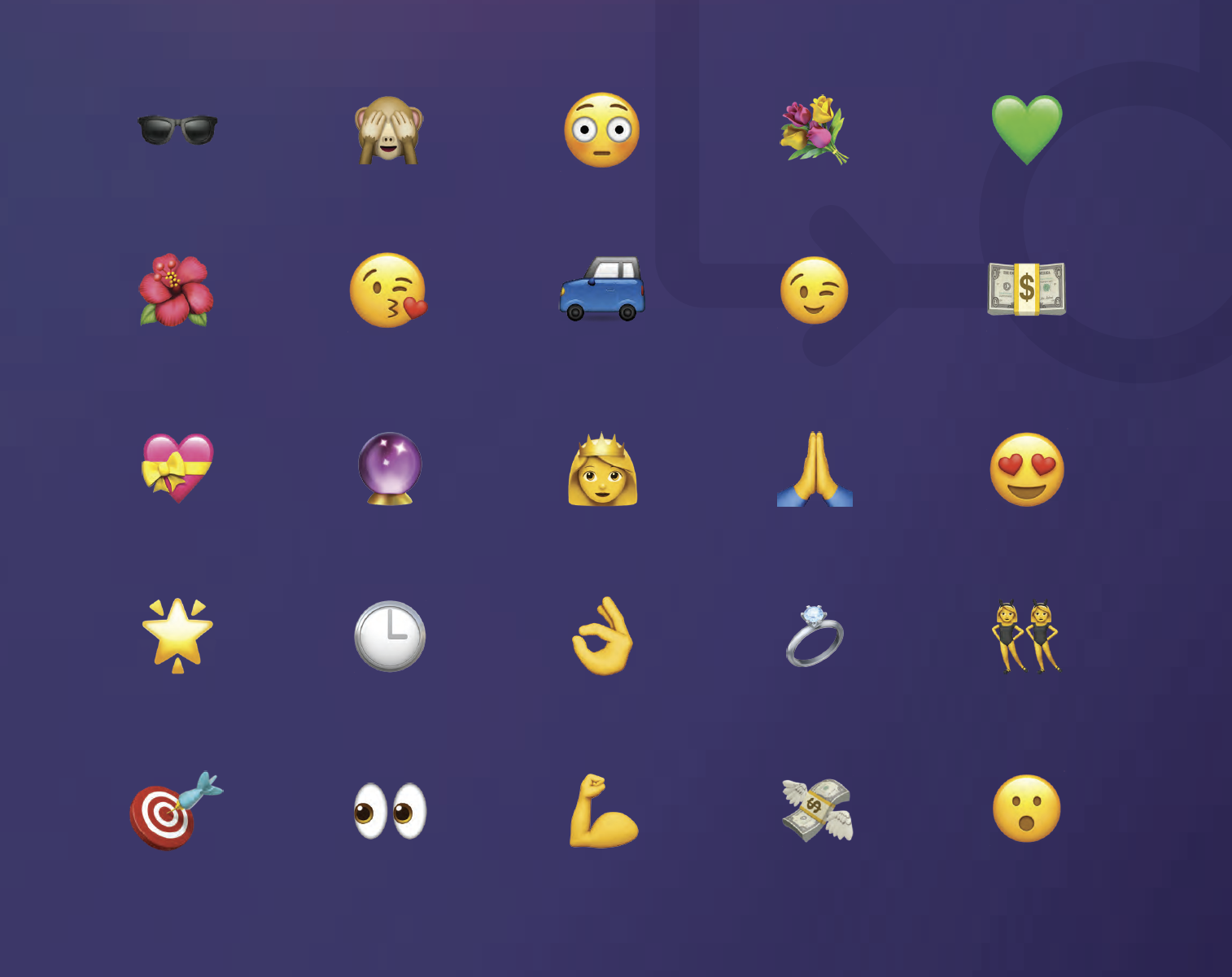 Emojis might seem like a just-for-fun way to add flavor and character to your brand voice, but that's not all. Studies have shown that emoji usage in push notifications can increase open rates by 85 percent.
Each app vertical has its own preferred emojis, and each brand has its own voice. If you want better push engagement for free, read up on the most popular emojis in your app's category and give it a shot.
13. Personalize Message Send Times Based on Geography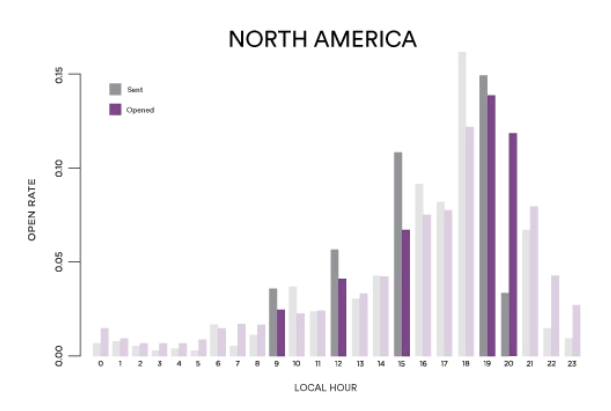 We've talked a lot about personalizing message content, but timing is just as important. Push notifications are ephemeral; if they reach users at the wrong time, they'll simply be dismissed.
An earlier Leanplum study found 63 percent of marketers send push notifications at the wrong time. Simply taking the user's timezone into account can make a difference in engagement. Of course, marketers are encouraged to go one step further and let machine learning algorithms determine send times based on user behavior — a tactic that has shown a 7x lift in 90-day retention.
14. A/B Test Everything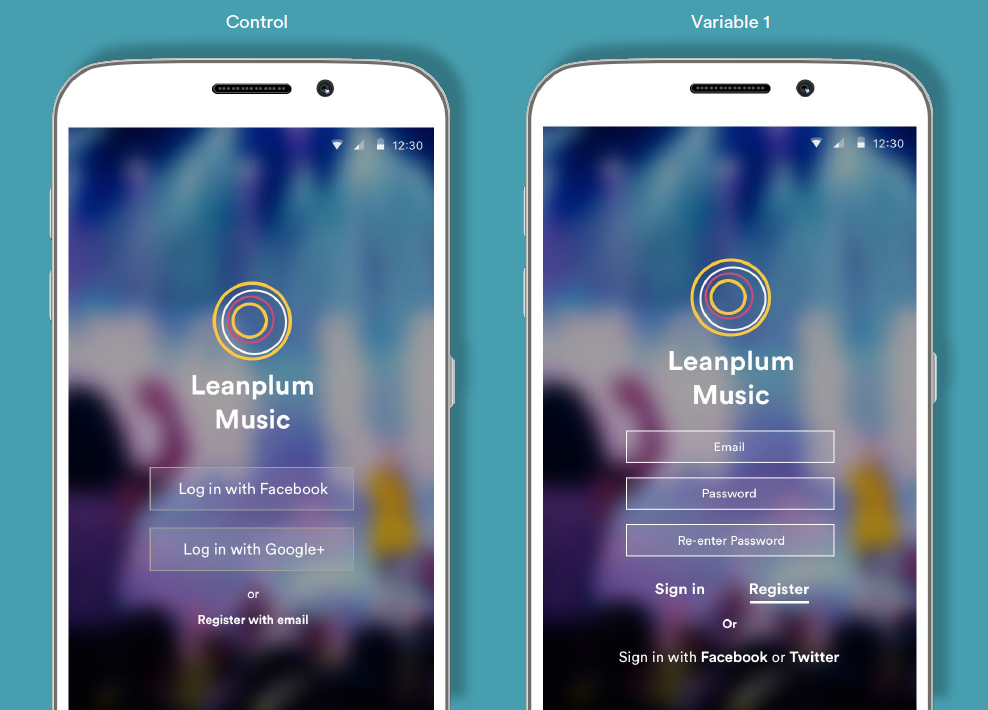 User preferences are unpredictable. No matter how much you pore over analytics, there's no guarantee that users will react in a given way. Instead of hiding from this fact, the best mobile marketers embrace it. Empirical tests conducted on real users are the only way to know what your audience loves and hates.
A/B tests (and the resulting analytics) can get mathematically complex if you try to implement them yourself, so the most practical solution is to go with a third-party platform. It's best to start as soon as possible because iterative design will help you build a better app in the long run.
15. Define Retention as an In-App Event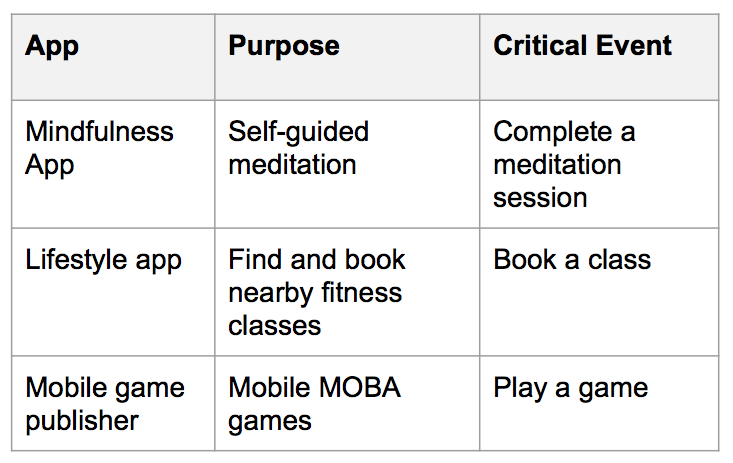 Retention is essential for mobile apps, but how do we define retention? Daily active users (DAU) and monthly active users (MAU) may not be precise enough. It's possible for a user to launch an app every day without engaging meaningfully with it. For example, someone might regularly open a food delivery app to browse lunch options, but if they never place an order, it's hard to say they're retained.
The most effective way to track retention is to tie it to an in-app event. In the previous example, a user might only count as retained if they placed an order within the past month, regardless of how often they open the app. The specific cadence will vary from app to app, but the gist remains the same.
Need More Mobile App Marketing Strategies?
If these 15 tips weren't enough, there's more where they came from. Read our 60 Kick A$$ Mobile Marketing Strategies for a comprehensive list of every strategy you'll need, featuring advice from AppTweak, Appcues, and Amplitude. With this, you'll be fully equipped to tackle your next app marketing project with ease.
—
Leanplum is building the marketing cloud for the mobile era. Our integrated solution delivers meaningful engagement across messaging and the in-app experience. We work with top brands such as Tinder, Tesco, and Lyft. Schedule your personalized demo here.