[Webinar] 5 Mobile A/B Test Results You Didn't See Coming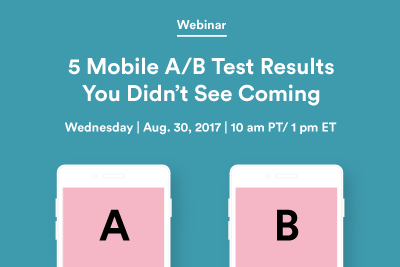 So you think you know exactly where to place that new CTA in your app, or even which button copy will work? How about whether adding emojis to a push notification boosts engagement or has a net zero effect?
We wondered the same thing.
If you're as inherently curious as we are, and believe in optimizing every chance you get, we've got a webinar for you.
We just opened registrations for 5 Mobile A/B Test Results You Didn't See Coming, and will uncover surprising learnings from real case studies that will reshape how you approach app optimization.
No matter how many times we attempt to predict (ahem, 'bet on') the outcome of a campaign optimization, running A/B tests is the only tried and true determinant of success — or failure. And A/B tests don't serve to only surface which version won, but also serve to help avoid risk of introducing a potentially detrimental feature to your app.
That innocuous button you're thinking of adding to the checkout screen may actually decrease conversions, retention, and engagement.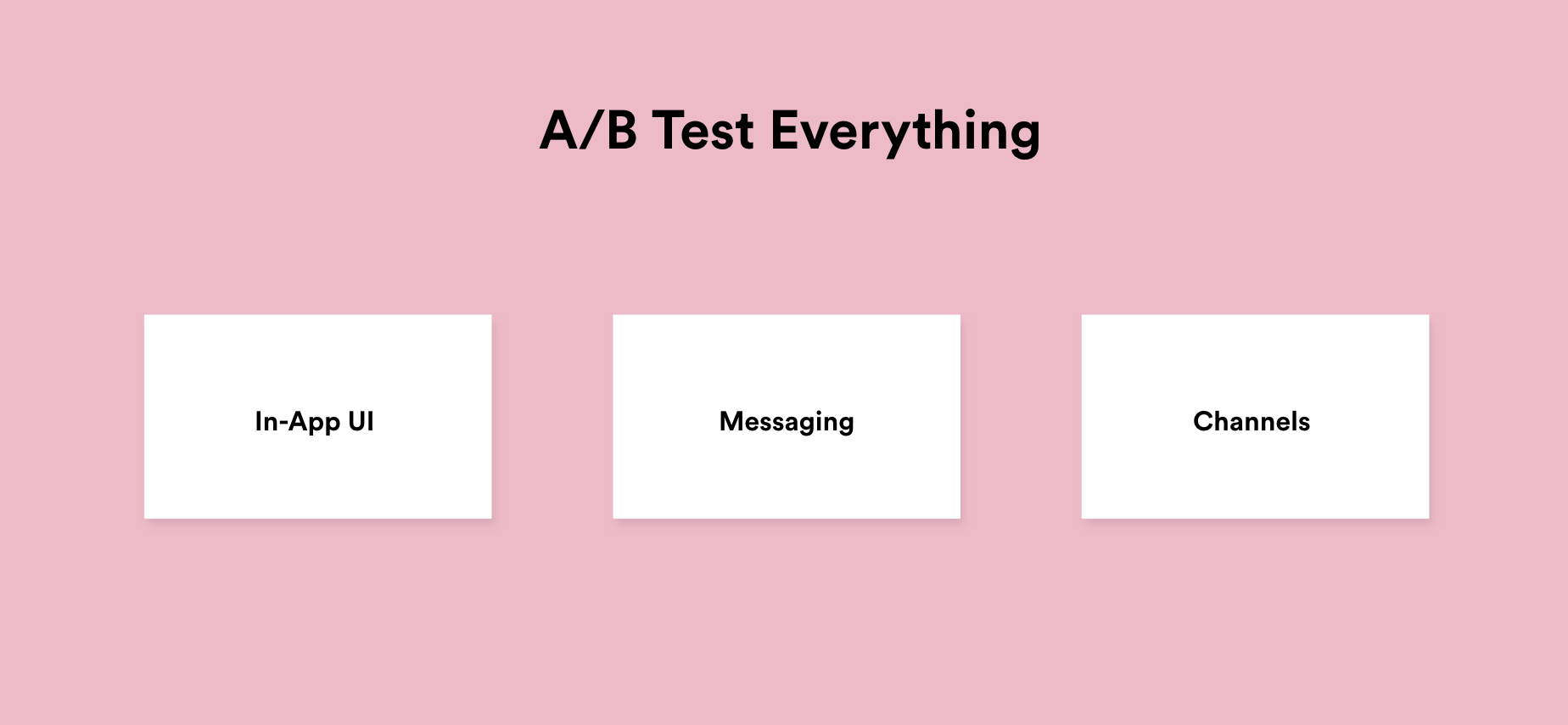 Instead of playing the guessing game with your engagement strategy, tune into our webinar to find out why top brands continually test everything — content to channel, message timing, and UX.
Surprising A/B test results you'll hear about:
Canva: Emojis vs. rich push images. Which won?
Tesco: Does a sticky add-to-cart button increase conversions?
TextNow: Did ads hurt retention?
Via: What channels helped re-engage dormant users?
Wanelo: Did data tell the full story for user experience?
Speakers
| | |
| --- | --- |
| | |
| Brittany Fleit | Nick Resnik |
| Content Marketer | Sr. Manager, Customer Success |
| Leanplum | Leanplum |
Webinar Details
Date: Wednesday, August 30
Time: 10 a.m. PT/1 p.m. ET
—
Leanplum is the mobile marketing platform built for engagement. We help brands like Lyft, Tinder, Grab, TED, and Zynga orchestrate multi-channel campaigns — from messaging to the in-app experience — all from a single, integrated platform. Schedule your personalized demo here.