Keeping Up With The Times: The Modern Marketer's Tech Stack
This article first appeared on Forbes Communication Council.
The rules of marketing have changed.
Since the iPhone flagship launched in 2007, there have been massive shifts in technological usage from web to mobile. So far this year, the number of unique mobile users has reached 5.135 billion — two-thirds of the world's population. Here in the U.S., we spend an average of four hours and 16 minutes per day on the internet through our mobile devices. Not only are we addicted to our smartphones, we turn to them for our every need.
The result of this reality is what Forrester has coined a "mobile mind shift." Consumers now expect any product, service or piece of information to be available at the touch of a finger or sound of a voice command. If a brand is unable to live up to these standards, it is bypassed.
Old Vs. New Marketing Constructs
Today's marketing tools are designed to support the old marketing construct, which largely consists of batch uploads, generic messaging blasts and off-target advertising that interrupts the user experience.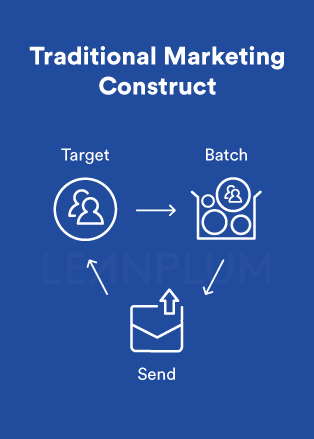 Spoiler alert: The old-fashioned way is not working. In December 2016, there were more than 600 million devices running adblock software worldwide, 62% of which were on mobile devices. Talk about a united, enthusiastic rejection.
To keep up with changing tides, marketers must learn to provide real-time, relevant value at a moment's notice. This means saying goodbye to the old marketing construct. Instead, the focus must pivot toward the most contextual device available today, where customers are already. You guessed it — mobile.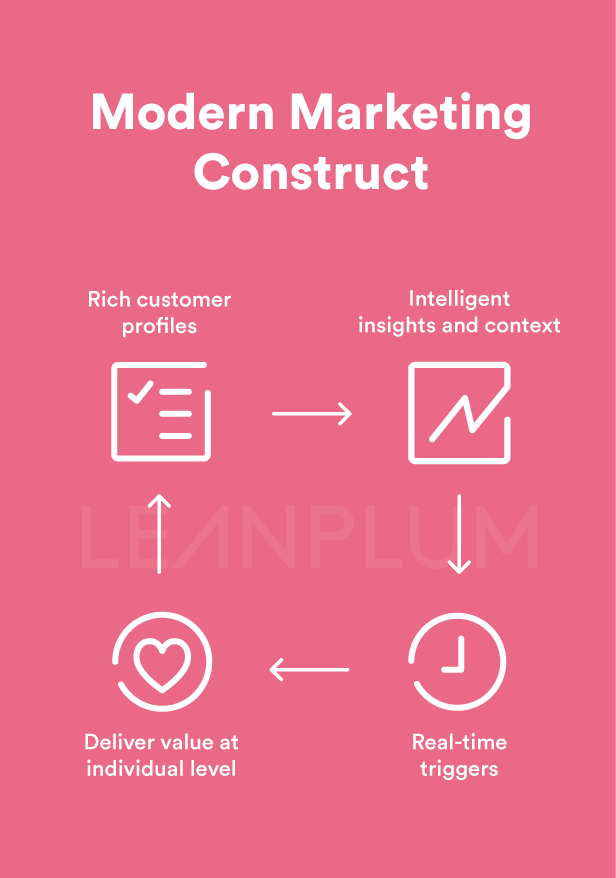 To adapt to this updated construct, marketers must equip themselves with the right mix of tools for their marketing tech stack. This stack will be indispensable to supporting marketing efforts across an organization.
The Building Blocks Of A Modern Marketing Tech Stack
1. The Ability To Build Rich, Dynamic Customer Profiles
The "mobile mind shift" means that consumers now expect brands to know exactly what they want, at the moment they want it. This can only be achieved if you have access to rich, dynamic data that provides specific context about each individual. Thus, a modern tech stack must include a data-collecting engine that not only knows who your customers are but their location, the subtleties of their behavior, where they are in the customer life cycle, their channels of choice and so on.
As these customer profiles get smarter over time, marketers can take action in a way that sustains meaningful, one-on-one relationships.
Tech Stack Must-Have: Rich data profiles of individual users
2. Actionable Insights, Not Just Adequate Insights
Unfortunately, many marketing technologies suffer from delays in data collection, or are only knowledgeable about a customer's past behavior. While these insights may contribute to better decision-making than no insights at all, out-of-date data only has so much power when it comes to reaching conversion goals.
Real-time insights are actionable insights.
Real-time insights empower personalized outreach efforts based on in-the-moment triggers, such as suggesting a new artist when a music app user favorites a playlist, or sending hotel recommendations after a trip is booked on a travel app. They also better equip marketers to satisfy customer needs on-the-fly. For example, if a customer is known to be in-store, your app can offer a mobile coupon or a mobile checkout option to incentivize their shopping trip.
These clairvoyant brand experiences are what will ultimately satiate modern consumers.
Tech Stack Must-Have: Real-time collection of customer insights
3. Data Integration Across Your Stack
Think of all the bits and pieces that constitute a human body. While different parts and systems serve specific purposes, they work harmoniously to support a functioning human being. If they were unable to communicate, there would be a serious problem.
The modern marketer's tech stack is much the same. If its components and data are not integrated, there would be a significant hindrance to the achievement of overall marketing goals. Therefore, all tools within the stack should be fully connected, with data, metrics and insights moving freely between its different layers.
Tech Stack Must-Have: Integrated data systems.
4. Orchestration Of Campaigns Across Channels
Delivering seamless, contextual messaging to customers across all touch points — mobile, web, email, etc. — can be a challenge. Without the right tools, it is easy for campaigns, data and marketing team members to become siloed, resulting in your audience being bombarded by inconsistent, off-target messaging coming from all directions.
To meet customers at the right moment with the right message on the channel they're most likely to engage with, marketers must have a unified platform to orchestrate all ongoing campaigns. This is the place where marketers can coordinate messages across channels for a multitouch experience, and then personalize each message to a user's unique journey. It is also a holistic checkpoint for team members to ensure that there are no overlapping or contradictory messages going out to customers.
Tech Stack Must-Have: Mobile marketing automation.
5. Testing Fast, Testing Easy
Long-term success requires experimentation. A/B test campaigns to find out what works and what's making you work harder rather than smarter. Additionally, testing makes it easy to attribute ROI for each campaign.
A/B testing tools should deliver insights that empower marketers to understand the full effect of each campaign across KPIs — not just vanity metrics. This 360-degree view enables proactive identification of all customer impacts and trends and ensures that tradeoffs are understood.
Ease of use is another principal focus. If testing is intuitive, marketers can begin optimizing the customer experience immediately. If there is a steep learning curve and technical teams have to get involved, then the full capabilities of the tool may never be leveraged.
Tech Stack Must-Have: An intuitive A/B testing tool with 360-degree impact view.
Mobile And The Modern Marketer
A paradigm shift has occurred in marketing. To meet customers where they are, marketers must incorporate mobile into their strategies and arm themselves with an arsenal of technologies that work together to deliver value at the individual level. Only with these mobile-first changes can a marketing organization become truly modern.
–
Leanplum is the mobile marketing platform built for engagement. We help brands like Tinder, Grab, Tesco, and Zynga orchestrate multi-channel campaigns — from messaging to the in-app experience — all from a single, integrated platform. Schedule your personalized demo here.