Celebrating Pride Every Month at Leanplum
The key to Leanplum's award-winning culture is our commitment to our people. Along with this commitment comes the promise to amplify causes that are important not only to our employees but to the cities we live in as well. It is that promise and commitment that makes Leanplum proud to sponsor the San Francisco Pride Parade for the second year in a row.
Last year, we marched in the Pride Parade for the first time to show our support of the LGBTQIA community. This year, we wanted to contribute to Pride Month in an even more meaningful way, so we partnered with the SF LGBT Center to host a benefit fundraiser.
Hosting the Fundraiser
Over 100 Leanplum employees and guests gathered at El Rio, a San Francisco institution known for being a safe space for the LGBTQIA community. The fundraiser was a huge success! Between the amount raised at the event and matching by Leanplum, we donated a total of $2,500 to the Center.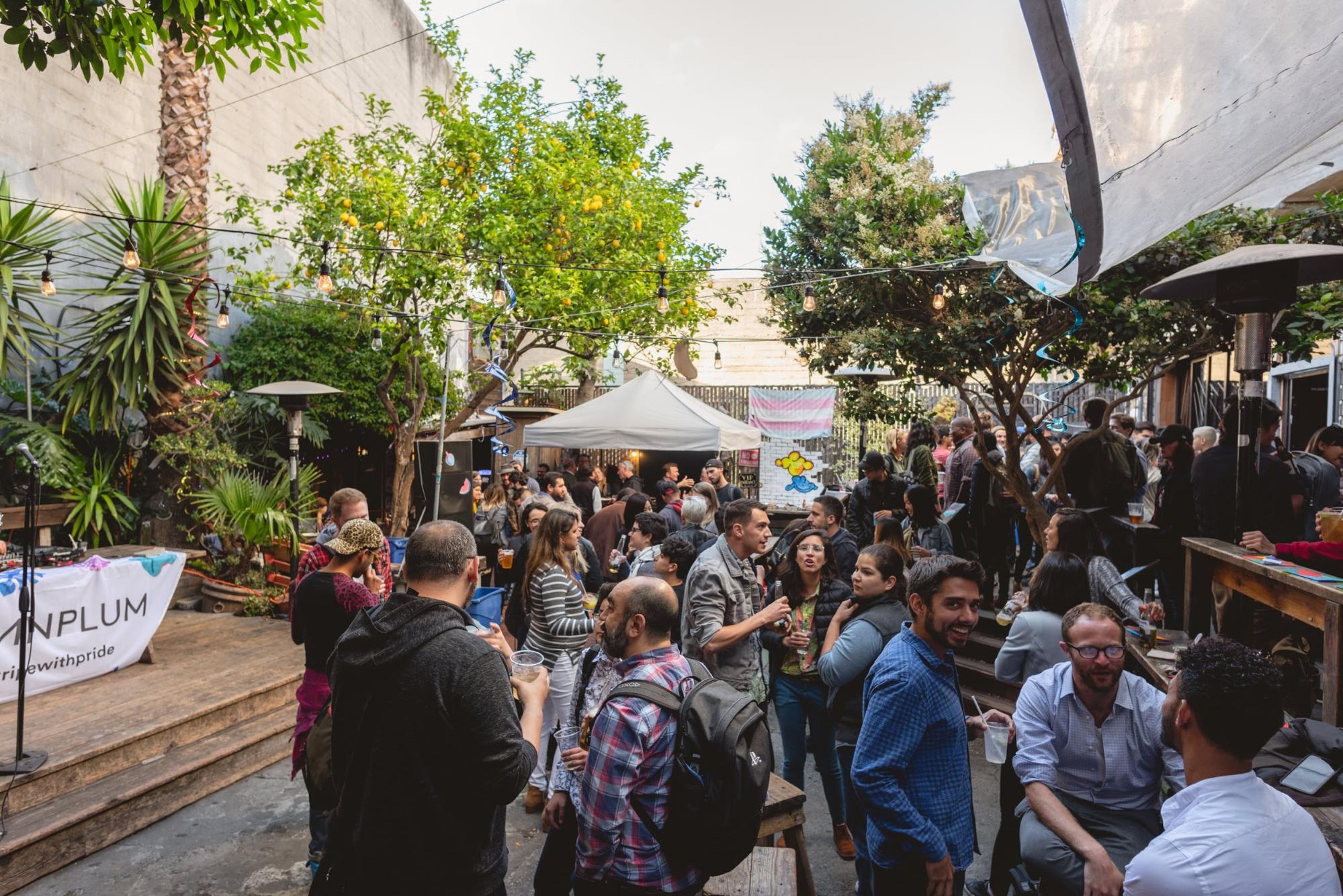 At the event, our CFO, Jim Lightsey, spoke on the importance of fostering inclusive workspaces so employees can bring their whole selves to work. Lara Huetler from the SF LGBT Center also spoke to the group about the amazing programs the Center provides, including youth, employment, and financial services to the LBGTQIA community in San Francisco. After the speeches, DJ e'Lish spun some great music and we danced the night away.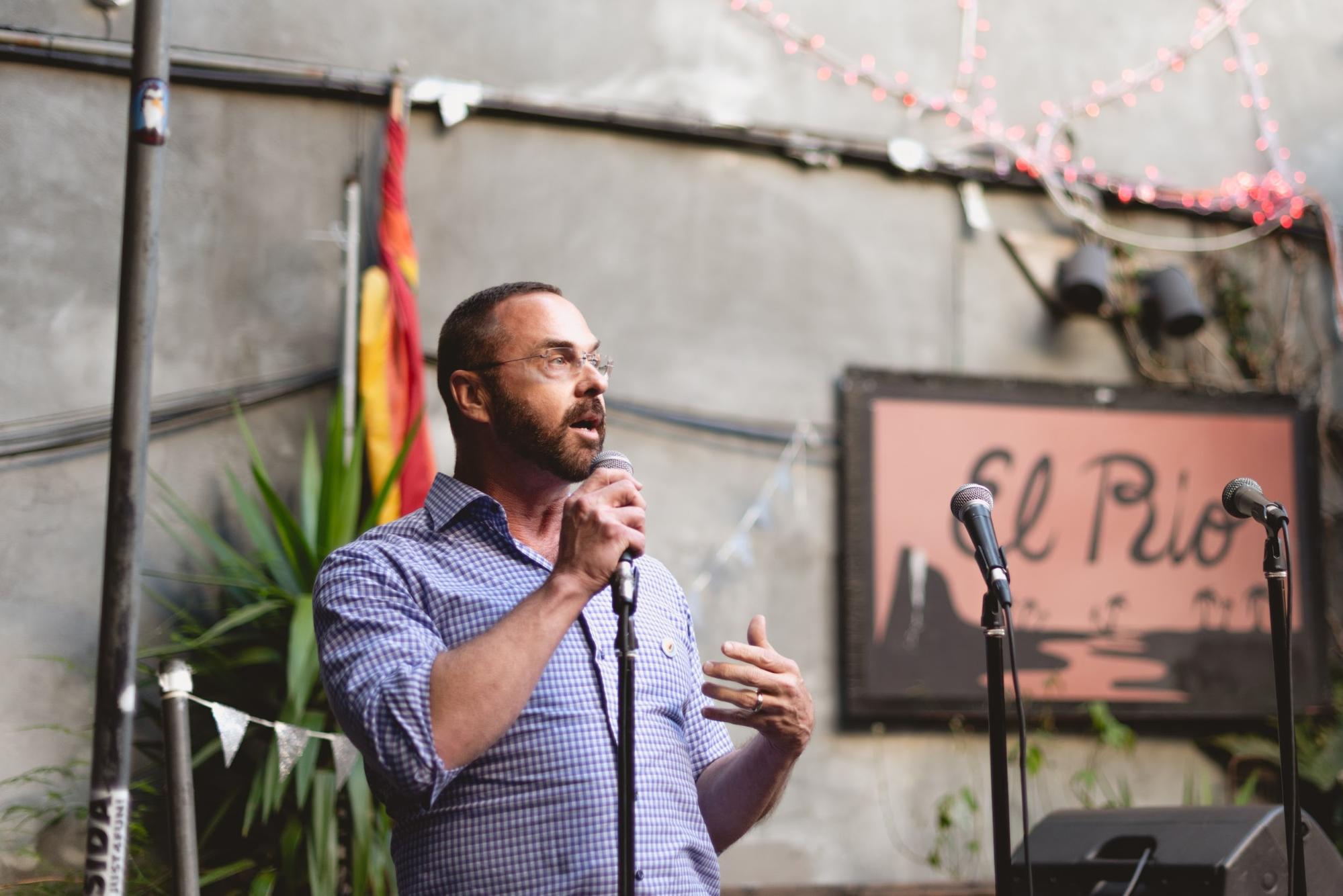 Marching in the Pride Parade
For the Pride Parade this year, we choose a "Tutti Fruti" theme — with a name like Leanplum, it was hard to resist. We designed a float featuring fruit, candy, and whimsey, and our employee base came out en masse to march in the parade.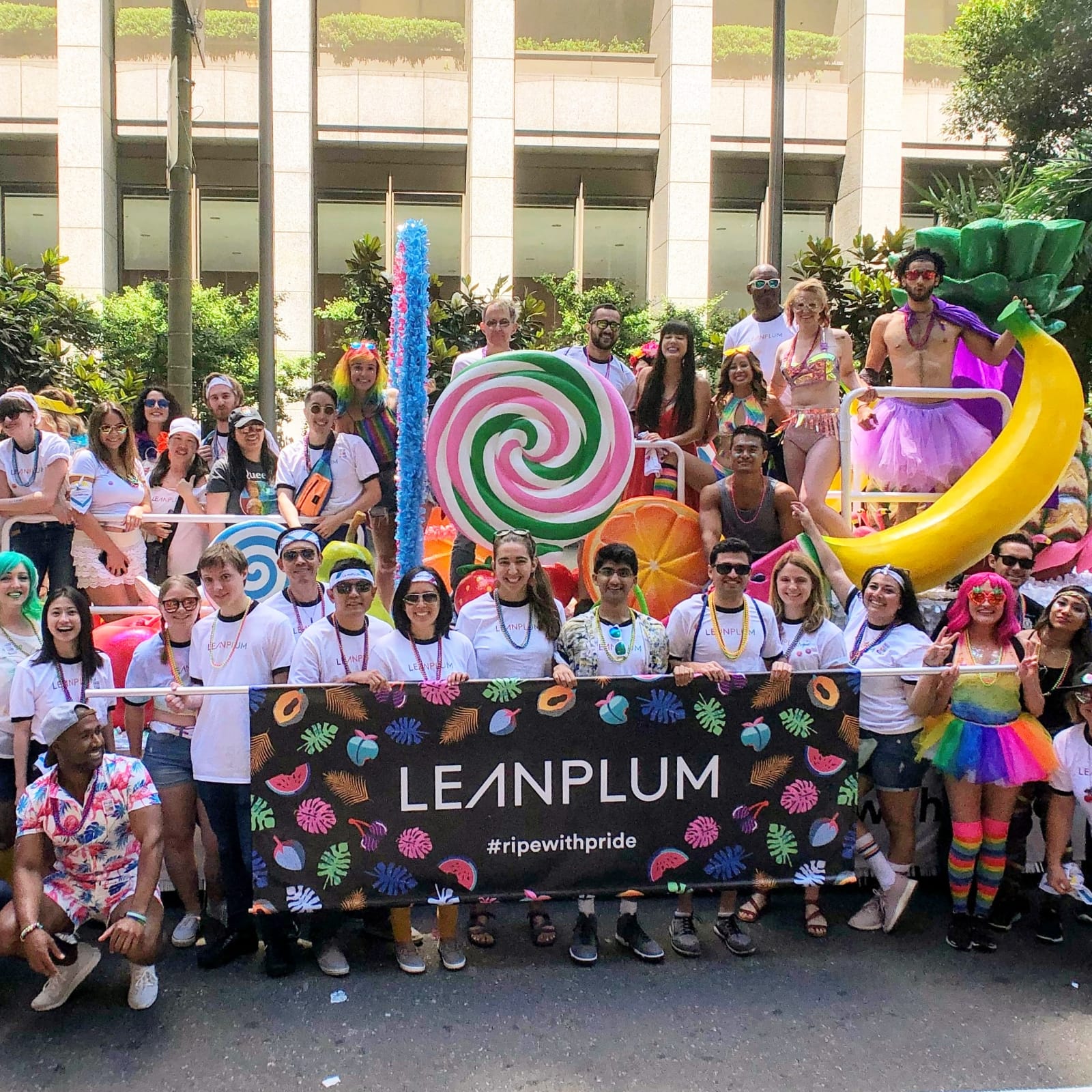 The team who constructed all the floats for the parade said that the Leanplum float was by far their favorite, and it's easy to see why!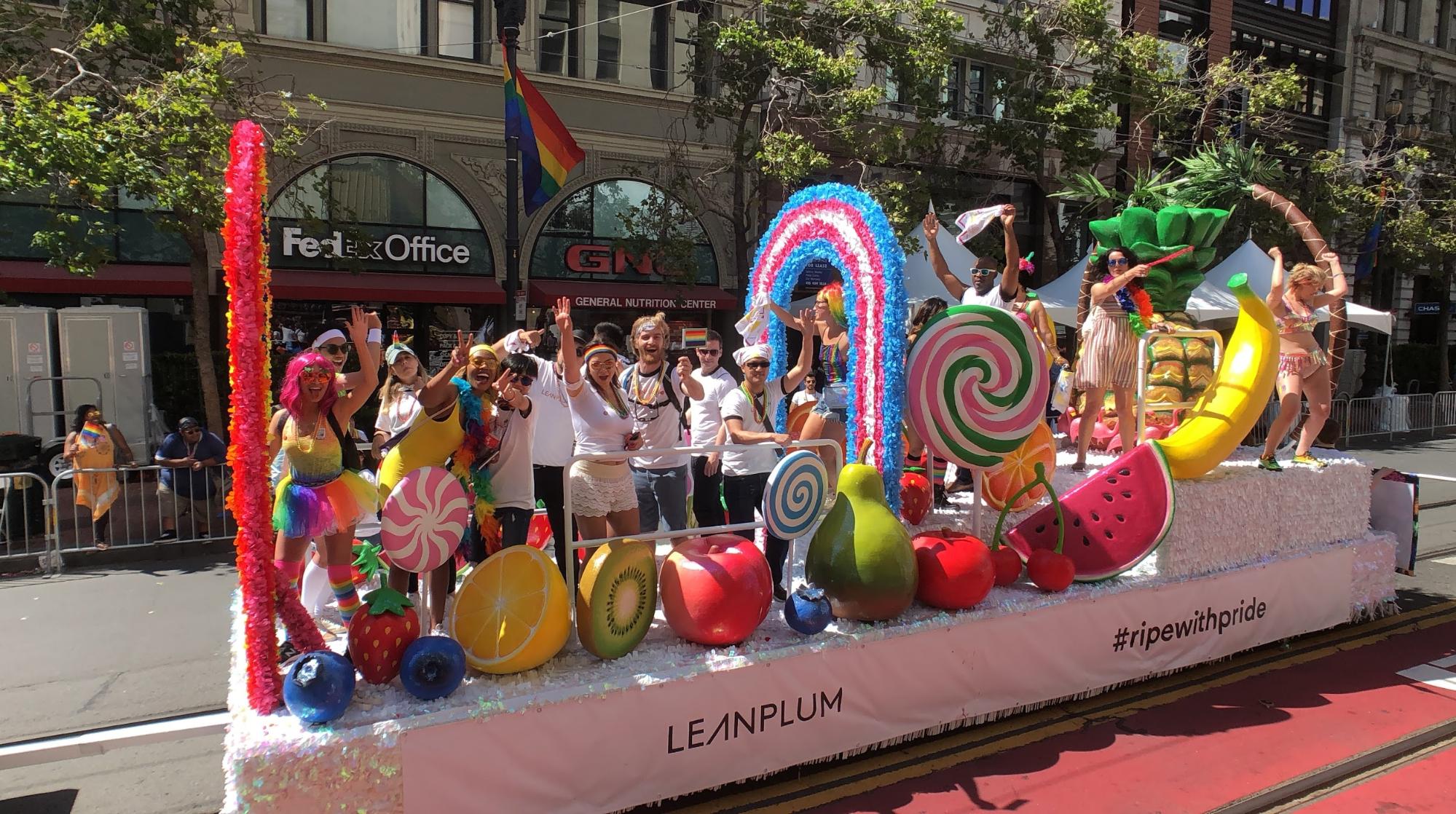 Furthering Diversity & Inclusion at Leanplum
Pride Month officially ends on July 1st, but our commitment to Diversity and Inclusion at Leanplum never stops. We are proud to partner with groups like Girls Who Code that promote raising the numbers of women in tech, and partnering with local non-profits who work to support underserved members of our communities.
Two of our values at Leanplum are "lead humbly" and "be a doer," which come to mind when thinking about how to improve diversity and inclusion in tech. Leanplum is proud to support our communities and amplify their voices, but there is much more work to be done. Stay tuned for updates from our Diversity and Inclusion committee as we dive deeper into conversations and taking action.
As the saying goes, "Diversity is being invited to the party, but inclusion is being asked to dance."
—
Leanplum is hiring! Explore our career opportunities here.