How to Reduce Email Unsubscribes: Skip This & Scroll Down

Photo: Haley Nahman
You've got (a frighteningly unmanageable amount of) mail. Even though you're an email marketer, you know the feeling. There are only 27 more emails to delete, then inbox zero. Suddenly several more flood the inbox, and the hunt for that cleverly greyed out email unsubscribe button begins.
Signing up for loyalty newsletters sounds like a good way to save a buck, but brands with unrefined email marketing tactics might overwhelm your inbox. While the consumer in you is contemplating how to forgive your past self for such a transgression, the email marketer in you is wondering how to keep your own readers interested before they decide to unsubscribe.
All Is Not Lost If You Avoid Unsubscribes
An unsubscribe is one of every email marketer's worst nightmares since it ends a medium of communication. Email unsubscribe rates vary per industry, but brands today average 0.28 percent unsubscribes per campaign. That's a loss of about three subscribers for every thousand.
Not much to fret over on an initial thought, but take into account that this number is averaged across all emails in a year. That quickly becomes hundreds or even thousands of emails sent to hundreds of thousands to millions of subscribers.
Doing the math, that's possibly tens of thousands of subscribers who you could lose on a free channel of communication. However, not lost when you pay specific attention to emails with high unsubscribe rates — and optimize them before a subscriber momentarily loses interest.

The emails that are most responsible for subscriber drop off are those that either include content with little to no value to the reader, come to frequently, are too pushy with sales, or ignore the reader's expectations. Before someone else opts out, let's discuss several optimizations and best practices to implement in email marketing strategy to avoid losing subscribers.
1. Show Real Value
Keeping subscribers engaged is a challenge in itself, but it's evermore critical when it comes to reducing unsubscribes. Follow these tips to swiftly abate any impulse to unsubscribe.
Send relevant content that people will want to read. It's easy to forget your audience and fall into the trap of blanketing readers with emails that are relevant to exactly no one. Collecting and using parameters like name, location, title, or other preferences can genuinely help to create personalized emails that delight readers and keep your click-through-rate (CTR) soaring.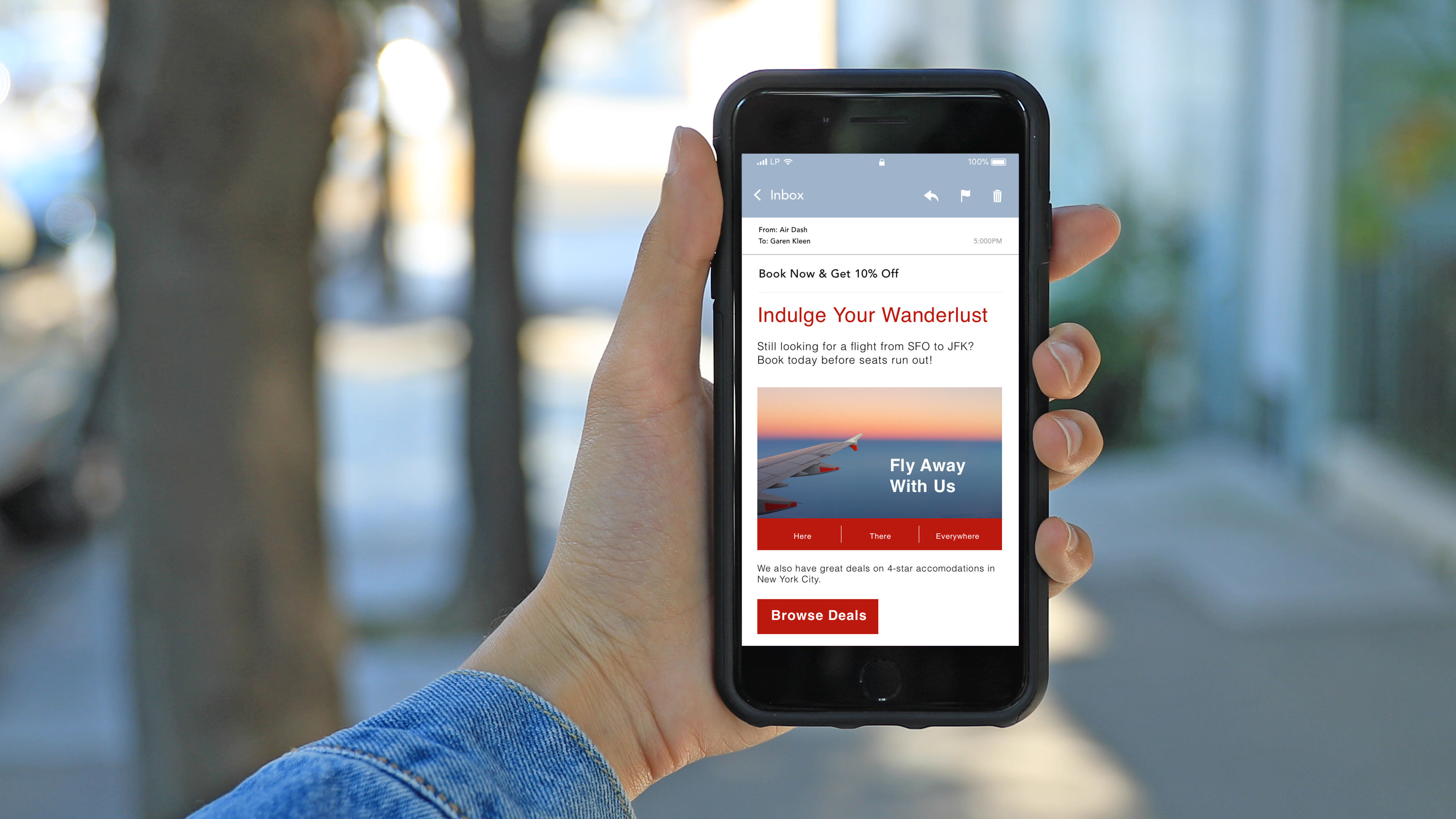 Add behavior-based emails to the mix. It's a good practice to send these personalized emails that are triggered when a customer has either made progress with your business or expressed interest in one of your products or services. The best emails take an audience-based approach to gently nudge people to make the conversion and become a loyal customer.
Segment your audience, since customers will naturally be in different stages of the buying journey. Blasting everyone with the same message gets old quickly. Instead, harness customer data to create robust user profiles that enable advanced segmentation. Addressing specific needs based on segmentation will convince customers to make steady purchases and continually engage with your brand.
2. Know The Facts
Most email marketers meticulously track key metrics to better understand audience growth and engagement. Sophisticated email marketers take it a step further by setting up A/B tests to continually optimize content performance.
A/B test everything from subject lines messaging to frequency and timing of sends — you name it. Intuition wins when you know exactly what your audience expects. Until you're able to predict the future, testing email content and logistics is vital to creating killer emails that lead to increased CTR and decreased unsubscribes.
I can't mention it enough — test everything: subject lines, preview text, body text, images, spam filters, send times, frequency, CTAs, and more!
Understand your unsubscribe rate, as it's an effective gauge of your readers' desire to receive specific email content. The rate fluctuates based on controllable factors such as relevance of messaging, frequency of sends, and intrigue of subject lines. Calculating this metric (number of unsubscribes divided by number of successful sends) and establishing a baseline is one of the first steps in email optimization strategy.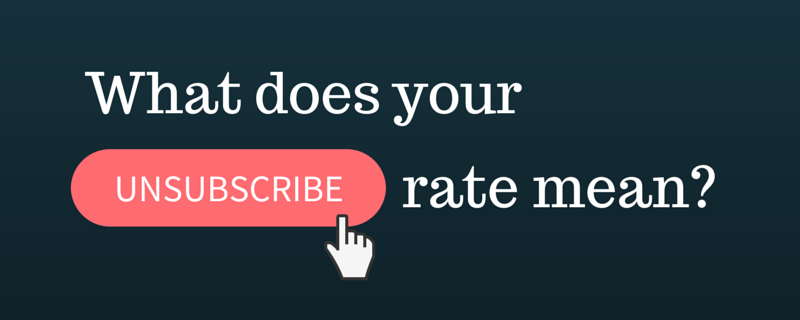 Photo: Michael Bird
Set clear expectations that inform customers what they're signing up for by being upfront about what will arrive in their inbox. Blindsiding readers with marketing messages that they did not agree to will lead them to make a beeline for the unsubscribe. A little honesty goes a long way, so be sure to make your marketing intentions clear to avoid any confusion later.
3. Think Outside the Inbox
So, your customer is seriously considering the unsubscribe. Before email communications come to a screeching halt, it's time to pull out all the stops and get creative — since this could be your last chance to make a lasting impression.
Leverage unexpected unsubscribe pages to stop disinterested readers in their tracks. Get creative with the unsubscribe confirmation instead of using a conventional unsubscribe messages. Yes, jokes and cute animals are kitschy, but what kind of monster can resist a persuasive puppy pun or a smiley baby octopus?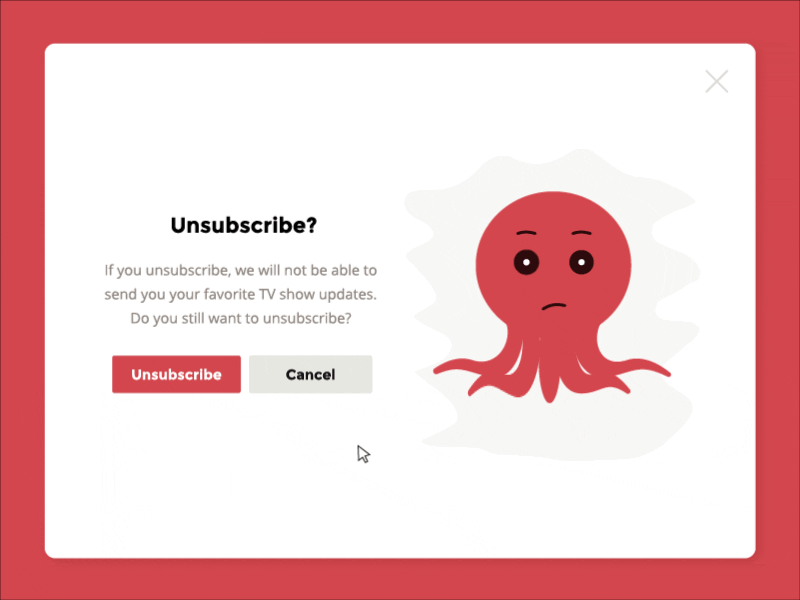 Photo: Vineet Arora
Create communications preferences that allow your brand to remain in contact with customers and are usually what your readers need. These pages are your chance to help customers resolve smaller issues by updating their preferences.
Here is where you can help your readers regain a sense of power over their inbox, by offering a variety of subscription preferences. Present them with options to regulate the number, frequency, or type of emails they receive, to instill a sense of security that reminds them that you're not taking their time for granted.
Make mobile-friendly emails that readers will love in their on-the-go lives. There's chance you're reading this article on a mobile device, so put yourself in your subscribers' shoes. More than half of all emails are read on mobile devices, so be sure to optimize email graphics and content for easy readability on smaller screens.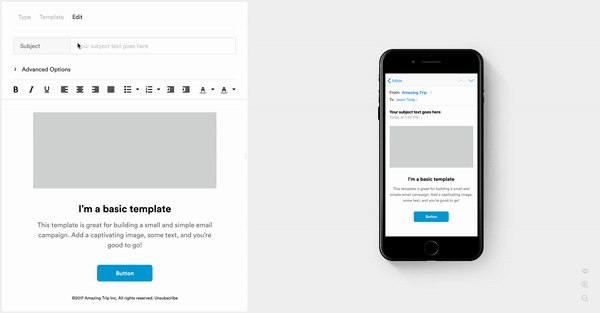 Don't make it difficult to unsubscribe. A few other email marketing faux pas include opting people in without their permission and hiding or confusing unsubscribe process. This unscrupulous thinking is too far outside of the inbox. Instead, allow user to control their preferences since this can actually identify quality email subscribers and help you to segment your audience in meaningful ways.
4. Ask Them Why
Here we are, at the final click before the unsubscribe. Although worse has happened, this is one of the last places any email marketer wants to be. Nevertheless, unsubscribes are not the end all be all. You can still convince users to come back by building a better relationships with them.
Understand why you're at risk of losing a subscriber. Despite all of the hard work and strategies explained in this article, you will still have subscribers who opt out. Soliciting feedback in a survey and capturing customer reasoning can help improve your efforts with other subscribers.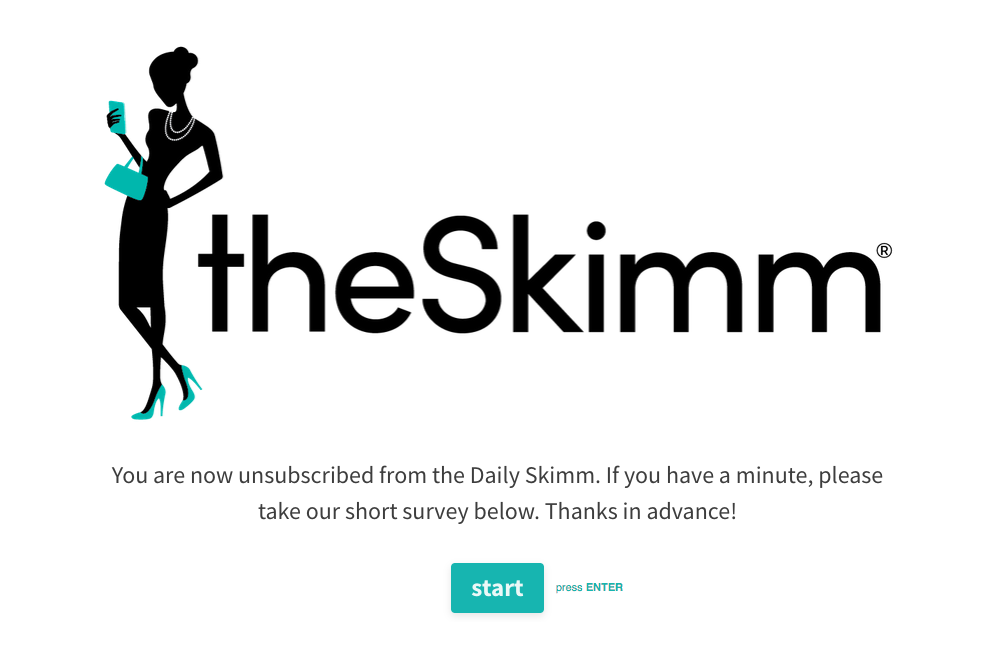 Photo: theSkimm

Photo: theSkimm
Put data to work. Even if many choose not to give direct feedback, you can dive into data trends to expose the reasons for unsubscribes. Maybe your email promotions perform well, but your blog digest needs a refresh.
Reduce Email Unsubscribes With the Leading Mobile Engagement Platform
If all else fails and a customer unsubscribes, message readers where they prefer to engage. Reach out to them on different channels, like mobile or web push notifications. Establishing a unified, multi-channel marketing approach has been proven to give customers a holistic experience with your brand. So in the end, losing them on a single channel doesn't mean you've lost them forever if you employ cross-channel strategies.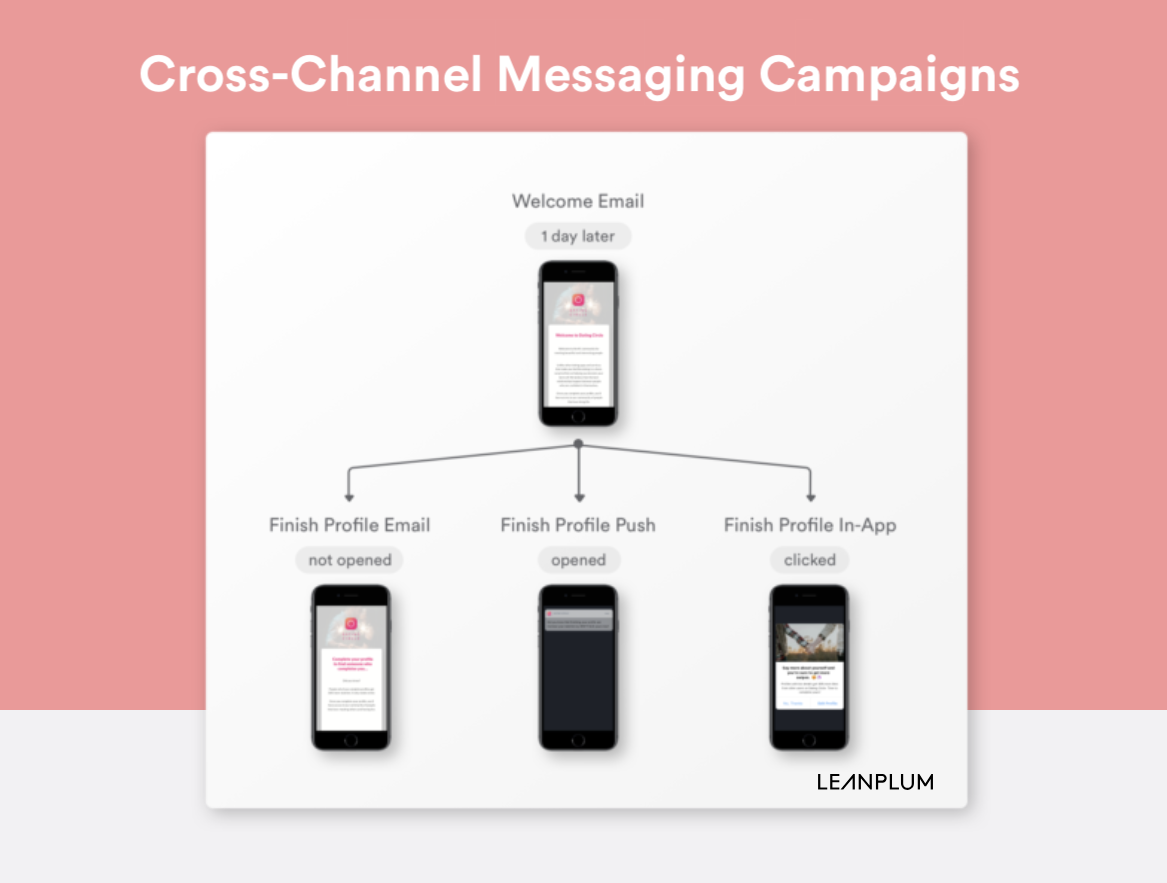 Ready to get started? Leanplum lets you message users across channels — including email — to bring them back to your app, increasing retention and driving revenue.
—
Leanplum is the mobile marketing platform built for engagement. We help brands like Tinder, Grab, Tesco, and Zynga orchestrate multi-channel campaigns — from messaging to the in-app experience — all from a single, integrated platform. Schedule your personalized demo here.