Sujan Patel: Hard-Won Secrets From Growth Hacking's King
Today, we're back with the latest interview in our Mobile Trailblazer series — this time with Sujan Patel.
Sujan is a serial entrepreneur and expert marketer, having founded Single Grain, Mailshake, LinkTexting, and WebProfits. He has led SaaS, lead generation, and mobile strategies for companies like SalesForce, Mint, and Intuit. And, if that wasn't enough, he writes six blog posts a week for publications like Forbes, Wall Street Journal, Inc, and Entrepreneur.
We're honored to sit down with Sujan and learn more about his viewpoint on growth marketing and mobile engagement.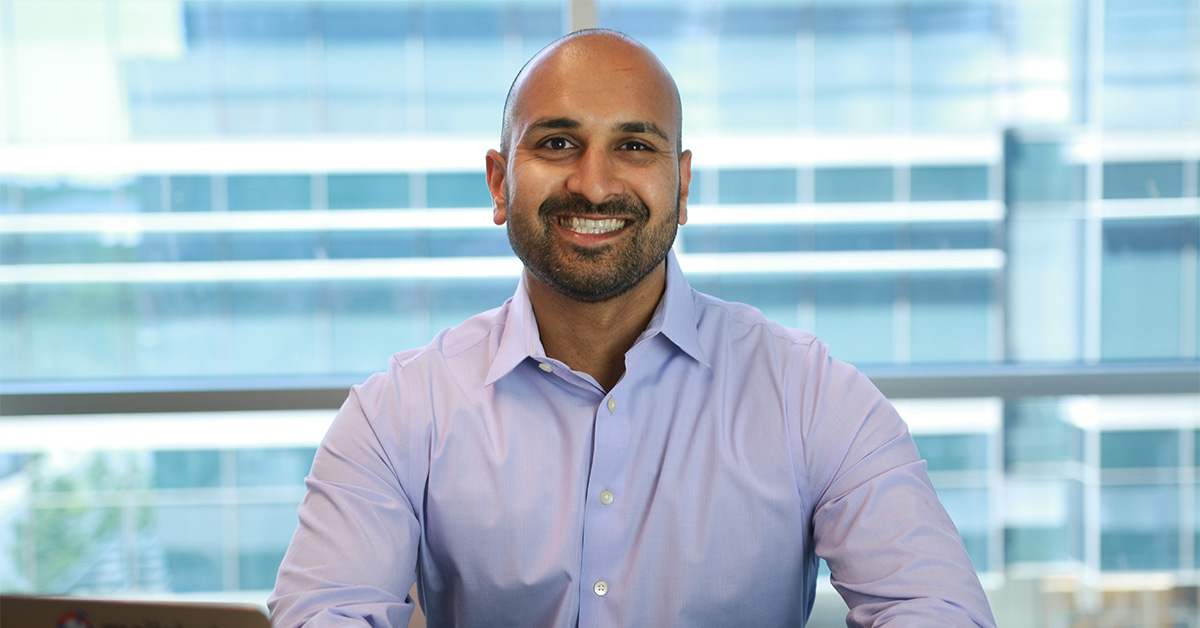 You recently wrote an article on how to
turn a failure into success
. As a serial founder, what's your biggest professional failure — and how did you make that work?
I have a lot of failures — I fail all the time. Probably the biggest one was with my first marketing agency, Single Grain. We grew revenue and built a team, so we were successful in that regard — but our whole feedback system wasn't scalable and that hurt our growth.
I was involved in every little piece of the company, and as a result, I was pulling out my hair (or what I had of it). I was the bottleneck. It caused our team to always come to me for approvals or to solve challenges, which created micromanagement. Our ideas and executions were only as good as my capabilities.
Learning to let go and get comfortable with change is a completely different skill set. In the seven years I was running Single Grain, digital marketing itself drastically changed, from SEO to link building to all the factors involved in building a solid business strategy. Mobile wasn't a thing when I started, but mobile was a multi-billion dollar industry halfway through the agency's lifespan. As a founder, or as a marketer, you have to be okay with change.

You're a respected voice in the marketing world. What's your #1 piece of advice for what brands get wrong with marketing right now?
My biggest pet peeve is that marketers and brands talk about themselves too much. They need to do the inverse. They need to talk about things their customers are interested in. Let your customers have a voice and really understand what your audience wants.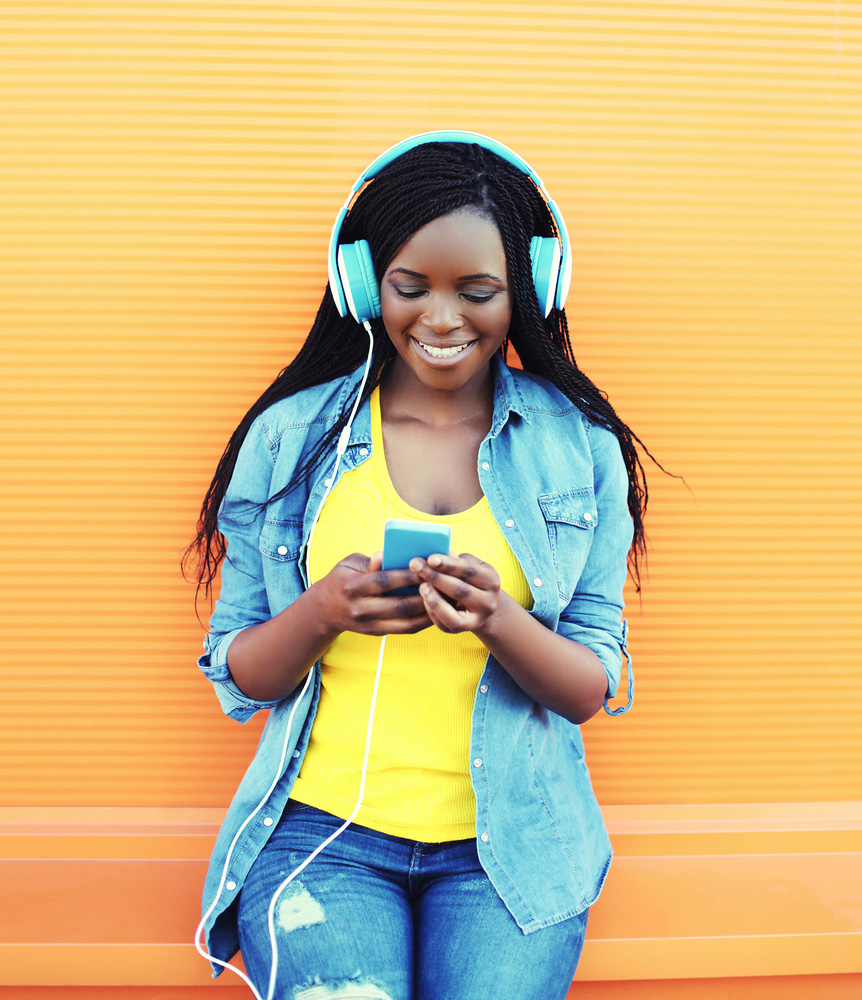 Brands can't pull off what reality TV can. Everyone wants to know what Kim Kardashian and Kanye West are doing and follow them obsessively for the latest news. But nobody cares about a brand the same way. It's not as interesting.
Specifically, communicate across your organization that you need to develop an understanding of what your customer is going through. Find out your customer's problems — not with your software — but in their world. Internally share that feedback, starting with customer support and sales.
I'll share an example from LinkTexting, a tool to help customers acquire more mobile app downloads from desktop. Our customers' problem had nothing to do with us. They wanted to know how to solve the mobile retention challenge. So we addressed their issues and talked about that in our content.
You wrote a
book
on growth hacking — 
100 Days of Growth
— plus
a post for Leanplum
. Of those 100 tactics, what's an underrated, but crucial, lesson that most mobile marketers forget?
There are two that come to mind.
The most underrated thing is not a marketing thing. It's a product onboarding thing. The first 60 seconds of somebody's experience — let's say, for example, after they download your app — is most of the marketing you have to do to make someone happy. When you nail the first impression, when you provide a "wow" experience, everything else changes.
Look at Airbnb. You could say that Airbnb's first 60 seconds is when a traveler books a room. But I argue it's actually the first 60 seconds when the traveler arrives at the location. Maybe you're wowed by the house itself. Or maybe you're frustrated by not immediately knowing what the wifi password is. I mean, teaching hosts how to make wifi easily accessible for guests is probably the most important marketing tactic Airbnb could do.
The second most underrated thing: You have to look at how data impacts customers. The challenge is that there's so much data available, it's underutilized on how to leverage all that information. Marketers have to go deeper than the buyer funnel, into the customer experience.
For example, if you buy Salesforce, Salesforce's buyer journey doesn't end after you write the check and sign the contract. It ends when the data is propagating and your sales team can use the product.
When it comes to balancing growth and retention, what strategies have worked for you?
Because the mobile ecosystem is super-saturated, retention comes down to how you enable your users to be successful. You need to get them to use your service multiple times, to become stickier.
For my wife's birthday, I used a service called Fox Print to print Instagram photos of us and make a collage. For Fox Print, retention means encouraging repeat purchases. During the checkout process, Fox Print told me to add them on Facebook Messenger to get status updates about shipping. They sent me a message every time there was a status update. When I got the package, they sent me another message asking how it was and asked me to leave a review. A few months later, when it was Father's Day, the app asked if I was buying anything for the holiday. Then Christmas came around, and they sent me a message about creative gift ideas. Long story short, after a year, I ended up buying two or three times because they continued to message me relevant stuff.
Yeah they had my email, but because they got me on Messenger, which is a lot less crowded space (I get five messages a day on Messenger instead of 500 on email), I actually saw those messages. I get sold all day, but they got me.
It's about finding the places where people aren't overwhelmed, sending multi-channel communication to your customers stay top of mind, and providing value instead of just making noise.
In your articles, you frequently talk about personalization — personalization for email, building personalization into the sales process, and personalizing all aspects of the customer experience. How can brands better personalize their marketing efforts?
All forms of communication are fairly crowded. Everyone wants the same finite amount of time out of your day. Personalization is the single thing that can help you stand out. I run an email marketing company and we know that a personalized email is 2-3x more likely to be opened. The same thing goes with any other form of messaging — there's a significantly higher chance of getting opens.
How to personalize is based on customer data, usage information, things you know to be successful. Let's continue that Salesforce example. The activation point: someone is successful after their data is integrated and sales is on board. Too much data means it's sluggish. There are ways you can optimize it. Let's say at six months it starts to get sluggish. So at five months, they email you with three things you can do to make it run at the fastest. That's personalization mixed with data, and combined with aggregation of their most successful customers.
I use Myfitnesspal to track calories. When I don't log my meals right away, I get notifications. I ignore a lot of them, because I usually log them later in the day. But one time, instead of the generic reminder, I received a message saying I was three pounds away from hitting my goal, and here's how I could keep that progress up. It was specific to me, told me how to get to my goal, and motivated me to keep using the app — to keep going.
A question we ask all our Mobile Trailblazers: What's one thing you like to optimize about your life?
The amount of time I spend and the many forms of communication are overwhelming. I get a Facebook, LinkedIn, Twitter, email, Slack — there are so many forms of communication. I'm good at communicating with these folks, but it's hard to turn a conversation into action. Right now, someone is Facebook messaging me about a podcast interview — I think, how do I take action on this?
—
Want to read more? Check out our other interviews with Peggy Anne Salz, Bo Ren, and SC Moatti.