Gartner Lists Leanplum as a Leading Email Marketing Vendor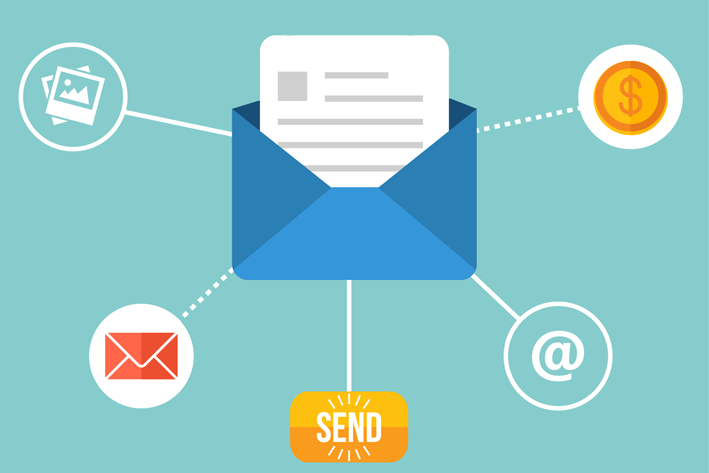 We're proud to announce that Gartner has featured Leanplum in its recent Market Guide for Email Marketing! The guide handpicks the top email service providers (ESPs) of 2017 and explains their value proposition.
Leanplum was listed alongside email marketing giants like Marketo and Salesforce, proving that we've become a top contender since our email feature rollout last year. Our email marketing solution is part of our messaging suite. We make it easy for mobile marketers to integrate email into cross-channel campaigns, featuring push notifications, in-app messages, and App Inbox, to re-engage mobile users wherever they are.
But before we delve into the product details, let's take a look at what Gartner discovered about the email service provider landscape in 2017.
Why Email Marketing?
Email may be a mature channel, but nearly half of the marketing leaders Gartner surveyed still plan to increase email marketing spending in 2017.
What can modern email service providers offer today that they didn't offer a decade ago? As it turns out, quite a lot.
In the mobile era, brands are increasingly expected to send messages based on real-time interactions and user-specific data. To keep up with consumer demand for personalized marketing, mobile teams are seeking out providers that enable data-powered email campaigns.
The reason for marketers' lasting fascination with email is that it accounts for significant revenue. Gartner previously found that marketers attribute 12 percent of their total digital commerce revenue to email, trailing only the company website and social media. Even today, email remains a dominant messaging channel.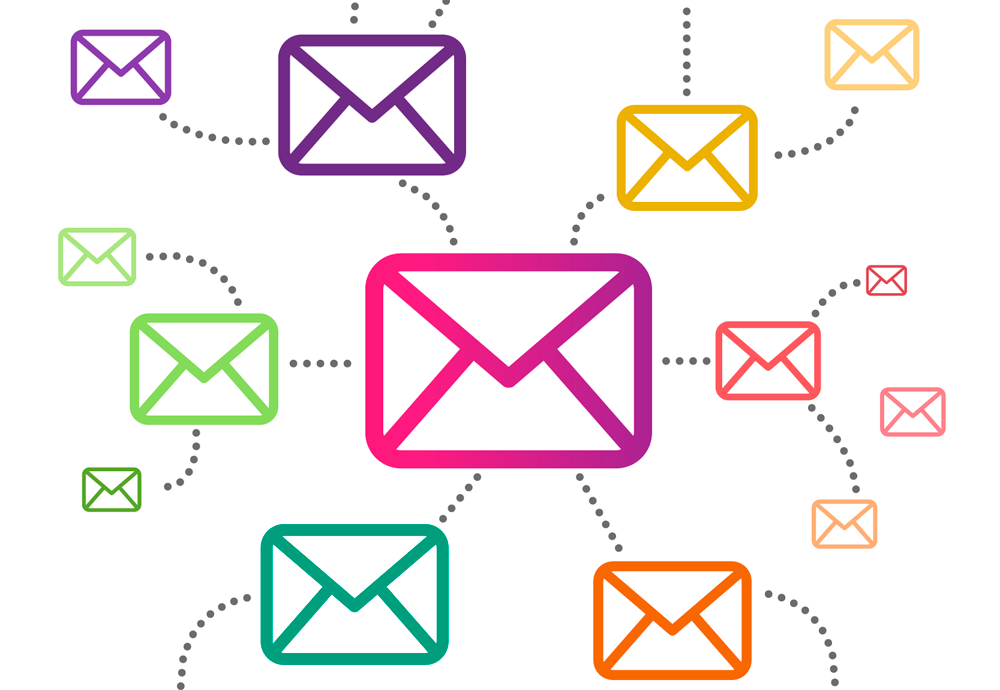 Email Service Providers: Luxury or Necessity?
Gartner's report observes that email's relative self-sufficiency is both a blessing and a curse. On one hand, email marketing campaigns are "highly measurable, scalable, and cost-effective" out of the box. A bare-bones ESP is enough to power an email campaign with an acceptable ROI.
On the other hand, this simplicity tempts marketers to let campaigns plateau at the "good enough" level, hesitant to fix what isn't broken.
But modern ESPs are pushing the envelope of what brands can do to engage today's users. Especially on mobile, app teams require more data to craft content that genuinely engages users. The modern mobile user is that much more demanding — which makes state-of-the-art email service providers more of a necessity than a luxury.
Traits of a Successful ESP
Below, we outline the four traits Gartner identifies as major trends among successful email service providers, and explain how Leanplum meets them.
1. Artificial Intelligence & Machine Learning Capabilities
Leanplum's solution: Automate message timing with Optimal Time, a machine learning algorithm that analyzes individual app usage patterns and automatically sends messages when people are most likely to open. Optimal Time has been shown to increase overall revenue by 17 percent.
2. Robust Customer Data Profiles That Enable Advanced Segmentation
Leanplum's solution: Create segments from rich user profiles that are built from all types of user data. Segments take into account factors like in-app behavior (e.g. session duration), triggered events, and user attributes. These segments can be used across the Leanplum platform in A/B tests, messaging campaigns, etc.
3. Integration With CRM & E-Commerce Platforms
Leanplum's solution: Add functionality with one of our partner integrations. Leanplum partners with companies in adjacent mobile app marketing spaces, such as ad attribution, app store optimization (ASO), and customer data platforms (CDPs). These platforms integrate with Leanplum to expand our core functionality.
4. Full-Fledged Multi-Channel Campaign Management
Leanplum's solution: Craft intricate, multi-channel lifecycle campaigns that take advantage of each channel's unique strengths. Instead of scheduling messages manually, Leanplum's Lifecycle Engine makes it easy to visualize and edit campaigns that span multiple channels and states in the user journey. Channels include push notifications, in-app messages, email, and App Inbox.
The power of our email solution stems from the fact that it's not standalone. Rather, email is just one component of our multi-channel messaging platform, which integrates with analytics to power more compelling content. Our email campaigns draw data from your entire app audience — no need for external software and complex integrations.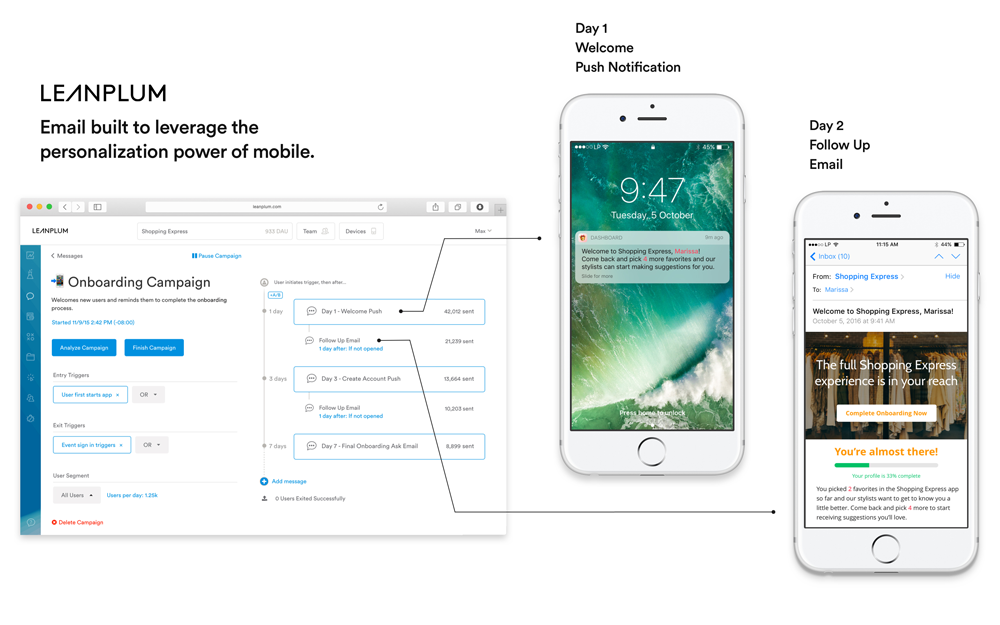 If you're looking to add email as a messaging channel for your mobile app (which you should), you're best off with a platform that integrates email into the rest of your marketing. Contact us below for a demo to see just how intuitive mobile-first email marketing can be.
—
Leanplum is building the marketing cloud for the mobile era. Our integrated solution delivers meaningful engagement across messaging and the in-app experience. We work with top brands such as Tinder, Tesco, and Lyft. Schedule your personalized demo here.