Investing in the Future of Marketing [Video]
Since day one, our founders Momchil and Andrew have been deeply invested in creating a solution that continually shapes the future of marketing, making marketers' lives easier. Equally, from seed funding to Series D, our investors have been not just advisors, but true champions of that vision — one rooted in improving customer engagement.
We're always delighted to spend quality time with our investors. Recently, we sat down with Scott Beechuk of Norwest Venture Partners, Joydeep Bhattacharyya of Canaan Partners, and Jason Pressman of Shasta Ventures to explore their thoughts about marketing and the mobile landscape. To our surprise, they wanted to share much more, so we started rolling tape.
Here's the exclusive video of insights from Leanplum's original investors, Silicon Valley's best and brightest. Afterward, check out the rest of the blog to learn deeper insights that we couldn't squeeze into the video.
Without further ado…
Investing the Future of Marketing
Marketing, according to Wikipedia, is the study and management of exchange relationships. So what's the future of marketing? Well, our investors made it clear — it's Leanplum.
Scott, Joydeep, and Jason all believe there's a unique blend of people and product that enables us to shape the future of marketing. Yes, we're honored to be backed by investors who have earned billions for companies like Salesforce, and shepherded companies like Zuora and Spotify to IPO. But Canaan, Norwest, and Shasta Ventures are also committed to advancing the Leanplum product, the company, and our special culture.
For our one-on-one sessions, we didn't have to do much prompting — they genuinely knew the qualities that drew them to invest in Leanplum and those that deepen our relationship. Here are some of the highlights from our conversations.
The Future of Marketing & Customer Engagement
The plan has always been to build something bigger than we can imagine. We're now at the forefront of the mobile marketing industry. So what's beyond the horizon?
Scott Beechuk summed it up nicely, "The future of marketing is about the future of customer engagement and of growth." It's also about knowing "how to engage customers, how to get to know them a lot better, and how to transform that knowledge into meaningful action."
We think about customer engagement from the mobile user perspective. There needs to be a two-way communication between brands and their customers.
For Joydeep Bhattacharyya, the future of marketing is very personal. "Brands want to know exactly how, when, and what customers need. That can only happen when both sides understand one another. And that's what Leanplum does really well. They understand their customers' customers."
This means we help brands have intelligent, personalized, one-to-one conversations with their customers. Which, to Scott's point, is "going to be really difficult for the legacy players and the incumbents."
In Jason Pressman's view, "There's an opportunity to build a next-generation marketing platform that is mobile first." Joydeep, perfectly segued into, "Leanplum pioneered mobile marketing, but ultimately will be a leader as the next-generation marketing cloud."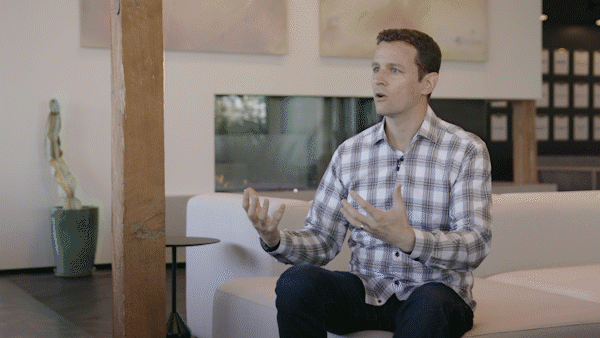 Their Thoughts on the Leanplum Product
When the Leanplum team of advisors, engineers, executives, and product leaders think about the next iteration of the product, they always start with the customer. We recognize that ultimately we're creating a product that serves brands' customers.
These customers are the people who engage with apps and the communications that are sent through Leanplum. We're truly enabling brands to deliver memorable customer experiences.
"Never before mobile devices were you able to reach so many people, literally billions of people, with targeted messages," said Jason.
"We're in the world where everything is very active, very intelligent, personalized, and contextualized," said Scott. "Leanplum understands and captures customer behaviors and emotions to ultimately transform them in real-time into something that's very personal and very relevant."
The industry, and the world at large, has moved from one-way marketing communication to an actual conversation. As Scott says, "Conversations can only happen when both sides understand one another. And that's what Leanplum does really well."
Scott concludes that point with, "that's going to be really difficult for the legacy players and the incumbents whose systems were not built for real time. Leanplum was built that way from day one, so that's really part of the DNA."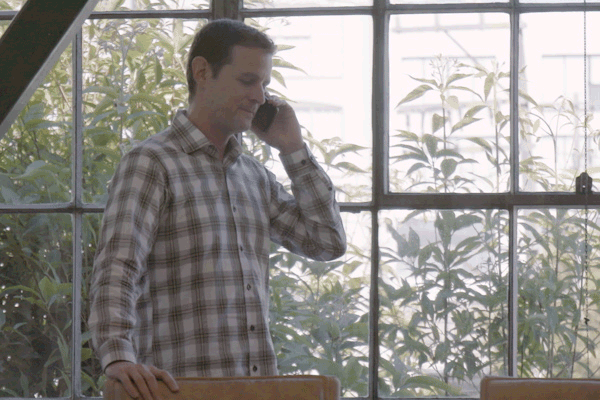 Their Equitable Commitment to Our Vibrant Culture
Culture is the most significant part of our identity as a team. It unites us, and helps us create lasting relationships based on real human connections. It's the Leanplum Life. It's Teamplum.
Joydeep met our team when we were two ex-Google engineers and a dog; he saw the hunger in our founders' eyes. "What really struck me about the team was that they're highly passionate and highly capable individuals who were going after such a big market."
Scott was more than convinced when he realized that we "cultivate a culture of transparency, empowerment, and accountability" that ultimately, in his words, "made their people, and thus, their product, better."
One Last Word…
If there's one thing you take away from all this, we hope it's that we're a team that's true to its core of putting people first and driven by creating real connections. We'll let our trusted advisors have the last words:
"The team is super passionate, we're super proud to be partnered with Leanplum. Onwards and upwards!"
— Joydeep
"It's really about the team. The always have the drive to succeed and iterate in a way that many other people don't."
— Jason
"Great culture really inspires people. Leanplum is a real group who trusts one another, and feels like a team that can take on the world!"
— Scott