Leanplum Recognized as Fortune "Best Company to Work For"
This week, we are honored to be ranked #8 in Fortune Magazine's 45 Best Companies to Work For in the Bay Area, small & medium category. The award is based on a company-wide survey of employees who testified to the strength and vibrancy of the Leanplum culture.
From Leanplum's beginnings, co-founders Momchil Kyurkchiev and Andrew First have consciously designed and promoted a people-first workplace. Besides our core values — Lead Humbly, Be a Doer, Skip Politics, Push Innovation, and Show Gratitude — there is a strong emphasis on fostering meaningful human connections between employees. The concept is simple: when people connect with one another on a deeper level, they become happier, and the environment improves for everyone.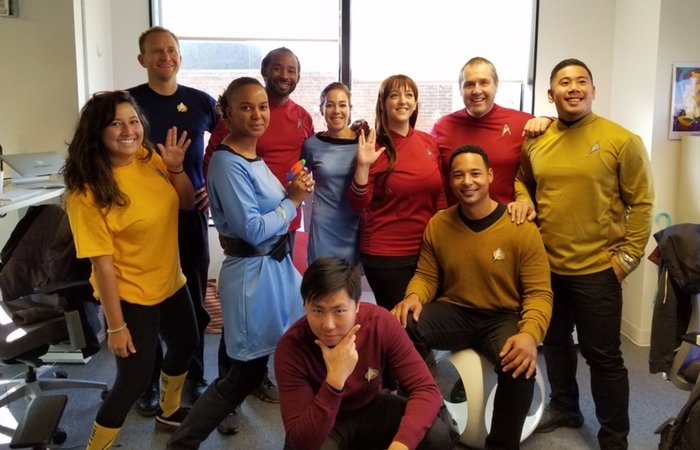 This commitment to our employees shapes all company programs and interactions. Here are a few shining examples:
Peer Bonuses: As part of our "Thank You" culture, employees can recognize colleagues for their contributions and nominate them for a $150 peer bonus.
Culture Buddy Program: We pair new hires with existing employees from different teams to help them feel welcomed and included. Buddies meet several times during their first month for coffee, lunch, and other activities.
"Big Talk" Meals: Twice a month, different groups of employees dine out together in San Francisco and connect over "Big Talk" (vs. small talk) discussions. It's another way for Leanplum to foster and maintain its intimate workplace culture even as the company expands.
Company Retreats: Is there a better way to build meaningful connections than with company getaways to remote locations? Past annual retreats have taken the Leanplum team to Mexico, Lake Tahoe, and Palm Springs. No matter where we land, we believe in the importance of relaxing, having fun, and most importantly, bonding with each other.
Diversity & Inclusion Committee: We believe that diversity — in culture, cognition, skillset, and lifestyle — is an organization's greatest asset. Hailing from more than 20 countries, Leanplum employees add a unique richness to our work and office environment. Our Diversity & Inclusion Committee ensures diversity is continually prioritized now and in the future.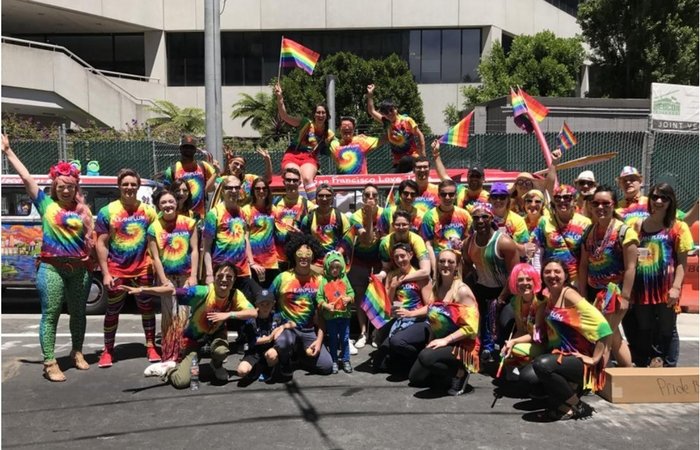 This focus on culture and people has paid off in a variety of ways. In 2017, Leanplum raised 47MM in Series D funding, boosted its revenue 3x for the third year in a row, and expanded its offices by 24,841 square feet worldwide. Our culture has won us accolades in publications like Business Insider, Forbes, SF Business Times, and now, Fortune. When surveyed, 98 percent of Leanplum employees said their workplace is great, and that they are proud to tell others that they work here.
As one Leanplum employee put it:
"Leanplum hires smart people who are doers. Everyone is able to work in the way that best suits their skillset. I appreciate that we allow people to work how they work best and don't tell them how they need to do things. We encourage people to ask for help and take time off when they need it. It's not seen as a bad thing because everyone understands we are people first."
You can see the full Fortune Best Companies To Work For in the Bay Area list here. Read the full Great Place to Work review here.
Stevie Awards: Customer Service Excellence
We are also happy to announce two Stevie Awards for excellence in customer service.
This year, Leanplum placed in two categories:
Silver Stevie Winner for Customer Service Department of the Year — Computer Services.
Bronze Stevie Winner for Best Use of Technology in Customer Service — Computer Industries, named as the "proactive client health monitor."
Get an inside look at Leanplum's award-winning Customer Success team.
See the full list of Stevie Award winners here.
—
Leanplum is hiring! Explore our career opportunities here.