Your Solution to Error-Free Email Marketing Campaigns
Email marketing campaigns today are of the cornerstone of marketing efforts for most brands. According to Gartner Research, "Email is one of the most mature and commonly used digital marketing channels."
But email is not just a commonly used channel. It is essential to marketers' broader initiatives. Gartner continues, "Email invariably serves as the starting point for marketers' multichannel marketing efforts, and remains the leading channel that marketers deploy."  

Yet despite email's pervasiveness, many marketers still struggle to develop effective email marketing campaigns, and as a result, errors are commonplace. Everyone has at some time received a marketing email that looked poor or that wasn't meant for them, often swiftly followed with a correction email. And each and every one of us has received countless irrelevant or poorly targeted promotional emails.
When these poorly planned emails happen, they leave a lasting negative impression of the brand — far stronger than a successful email.
For this reason, Leanplum first introduced integrated email marketing in 2016. And in November, we released major enhancements to our email marketing solution, empowering marketers to send highly targeted, error-free emails easier than ever.
Create Beautiful Emails
Challenges Creating Email Marketing Campaigns
One of the most common challenges in effective email marketing is building on-brand emails that look great across devices. Often, the process is tedious, slow, and error-prone. Many email marketing products offer editors that are unpredictable when it comes to managing the design and make it hard to understand what an email might ultimately look like to all recipients.
How Leanplum Helps Marketers
Leanplum solves the problem of email creation with a simple and intuitive drag-and-drop editor. You can either use pre-built, out-of-the-box templates or quickly build your own. Then, customize content as needed. Drop simple, pluggable pieces such as text boxes, images, video, buttons, columns, social integration, and other design elements with one click.
This easy drag-and-drop email creation reduces errors, speeds email composition, and ensures marketers have all the flexibility they need to make emails pop.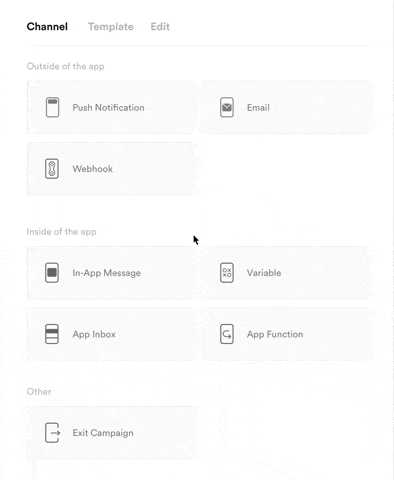 Better Target Users
Challenges Creating Email Marketing Campaigns
Another common challenge email marketers face is ensuring emails reach the right people at the right time — without over-saturating their audience. 
How Leanplum Helps Marketers
Leanplum assists in several ways. Our Campaign Composer provides a clear line of sight to your audience. When you choose a segment to target with an email campaign, you can quickly know the audience size and key characteristics, such as language spoken and device. You can also evaluate whether email is even the right channel for the audience and if it is, when messages are likely to be delivered.


But even if you send the perfect email, you still risk sending too many emails and losing your audience to unsubscribes. To keep your users connected to your brand, we recently released a new machine learning solution to predict the maximum number of emails a user will appreciate before opting out. Leanplum can automatically determine when the next email is likely to lead to an unsubscribe for a user and cap message frequency to avoid that fate.
The results are powerful. Leanplum customers have seen a 24 percent decrease in the unsubscribe rate when using this Optimal Frequency Cap capability.
Unlock Customer Journeys
Challenges Creating Email Marketing Campaigns
Finally, marketers commonly struggle to link email to other marketing channels, such as their mobile apps, and tie messages together to nurture their customers along their journey. This results in both poorly targeted emails and lost opportunities for better results.
How Leanplum Helps Marketers
Coordinating messages across channels is a surefire way to keep your brand top of mind. Data shows that app re-engagement increases 3x when emails and push notifications are combined.
Leanplum's Campaign Composer enables marketers to trigger email campaigns based on user behavior and integrate email into their broader campaigns. For example, a marketer may choose to re-engage a mobile user with a push notification and follow up with an email to those who do not respond. With Leanplum by your side, creating these campaigns is a breeze.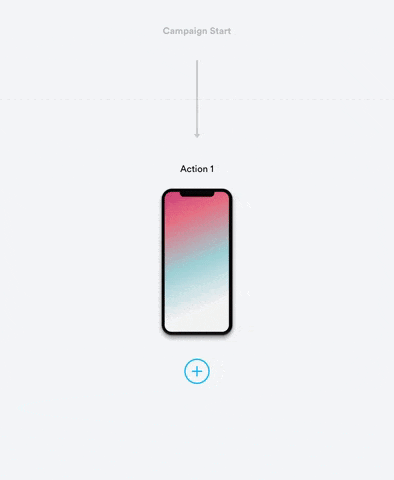 Furthermore, we help you easily analyze how users progress through their unique customer journeys, to hone in on the right sequence of messages for each and every contact.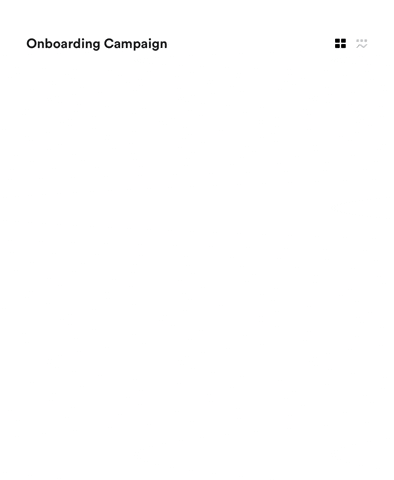 —
Leanplum is a mobile engagement platform that helps forward-looking brands like Grab, Tinder, and Tesco meet the real-time needs of their customers. To see how Leanplum can make your email marketing initiatives shine, schedule your personalized demo here.