[Webinar] Proof That Emojis Drive User ❤️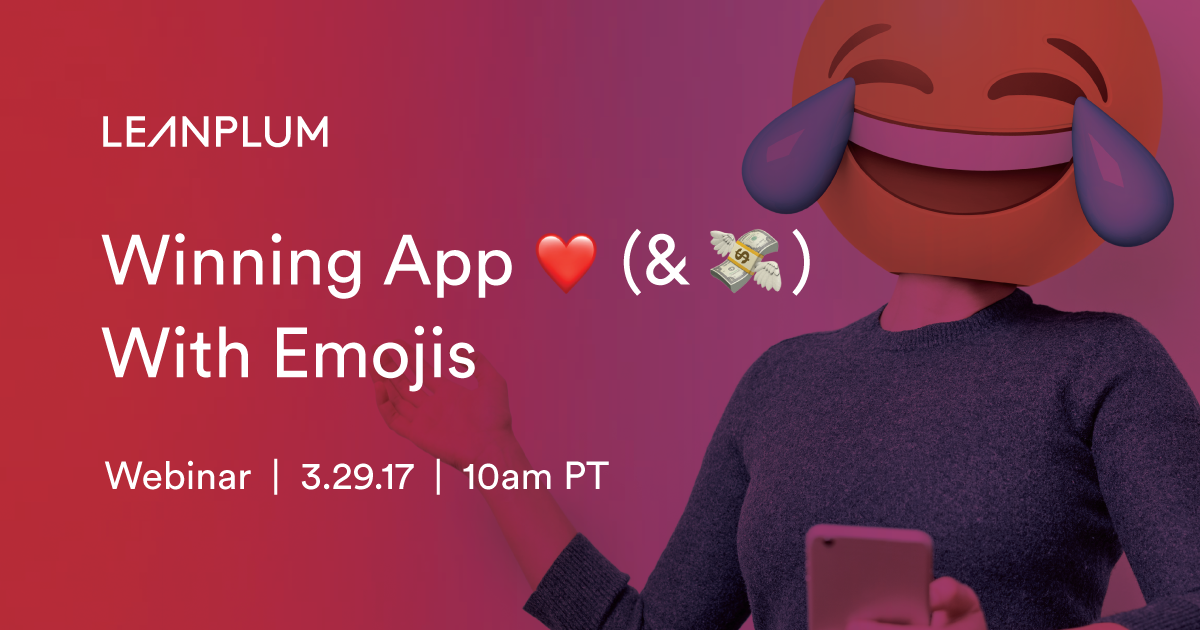 Huge thanks to everyone who made it to our Winning App ❤ (& ) With Emojis webinar on Wednesday! Our SVP of Growth, Shawn Azman, presented his thoughts on why emojis matter for mobile marketers — and how they can increase push notification engagement.
But if you couldn't make it, that's okay too. The recording is still available on demand at the above link. And if you'd rather see a quick recap first: read on!
The Data Behind Emoji-Powered Push Notifications
The first chunk of the webinar went into the findings of our latest mobile marketing trends report on emoji usage in push notifications. There are a lot more numbers to pore over in the full report, so we'll summarize just the key findings here.
Emoji usage in push notifications increased 163 percent last year

The library of emojis that marketers used increased 108 percent

Push notifications that contain emojis experience 85 percent more opens

Millennials spend more time in apps than other age ranges
That's a lot of data! Keeping those numbers in mind, we can generalize a few points.
Emojis Are a Valid Choice in Marketing
Marketers and copywriters often preach the value of being "irreverent" and speaking the same language as users, but it's hard to know where to draw the line. Many consumers still expect a degree of professionalism from companies, and emojis might not suit every brand voice.
But the trends make it clear that more and more businesses are adopting emojis in their communications. Emojis are part of our lexicon — it already feels natural when companies post the occasional or on Twitter, the same way we wouldn't bat an eye at a ":)" or "lol". Emojis are part of a digital language that's shared by consumers and companies alike.
If you're holding back on including emojis in your marketing because it feels too informal, you can lay those fears to rest.

Emojis Really Do Affect Open Rates
It's easy to look at emoji usage as a nebulous concept that only affects the perception of your brand, but in reality, emojis impact hard performance metrics as well. In general, emojis are shown to increase push notification open rates, suggesting that they make messages more engaging.
Between the two major OSes, Android has lead over iOS in terms of how emojis impact open rates. iOS push notifications with emojis are opened 50 percent more, while Android push notifications with emojis are opened 135 percent more.
Looking at our previous push notification research, this isn't a surprise: Android has always fared better than iOS in the area of open rates, likely because of how messages remain on the lock screen until they're manually dismissed.
But this doesn't mean iOS app marketers should ignore emojis. An improvement is an improvement, and there's no doubt that emojis encourage push notification opens on iOS as well.
If You're Targeting Millennials, Emojis Are the Way to Go
Millennial engagement is greater than other age groups, which isn't too surprising. But keep in mind that millennials spend more time in-app than other demographics.
True, emojis aren't right for every brand under the sun. But if millennials comprise a big portion of your audience, emoji-powered marketing could go a long way. Give this some thought when planning your next messaging campaign.
How Can Brands Create High-Engagement Messages?
We've seen that emojis help with push notification engagement, and that's valuable to know — but what comes next? Naturally, a message that contains nothing but emoji spam won't go over well with your users. Like everything in content writing, emojis must be used at the right place and time.
To start, we recommend sticking to the 25 power emojis. These icons all boast an above-average open rate in the messages that they appear in.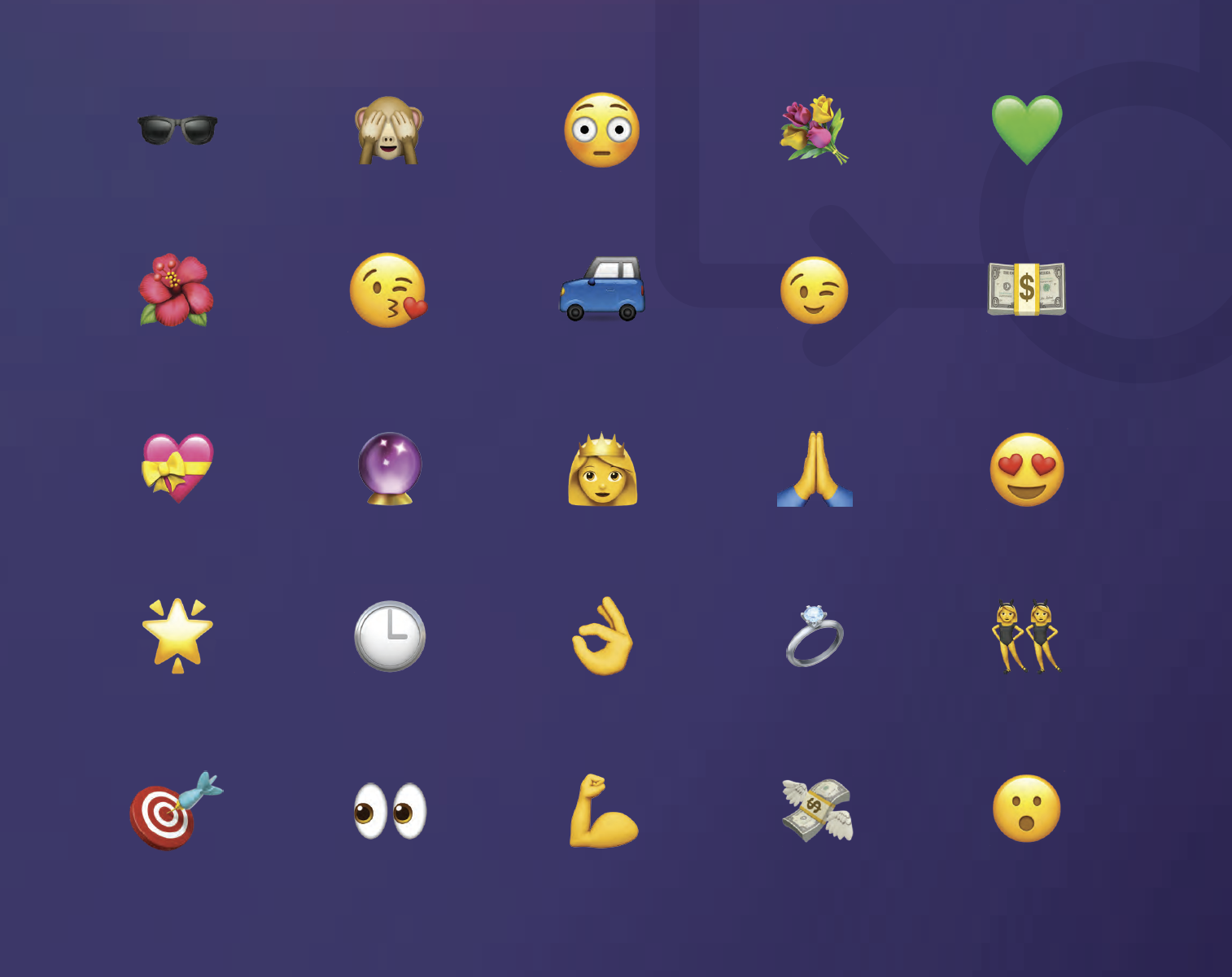 If you suspect that the general purpose emojis won't work for your brand, you can get even more granular and focus on the most popular emojis in your vertical. Below are a few more power emojis we identified in retail, dating, and gaming apps.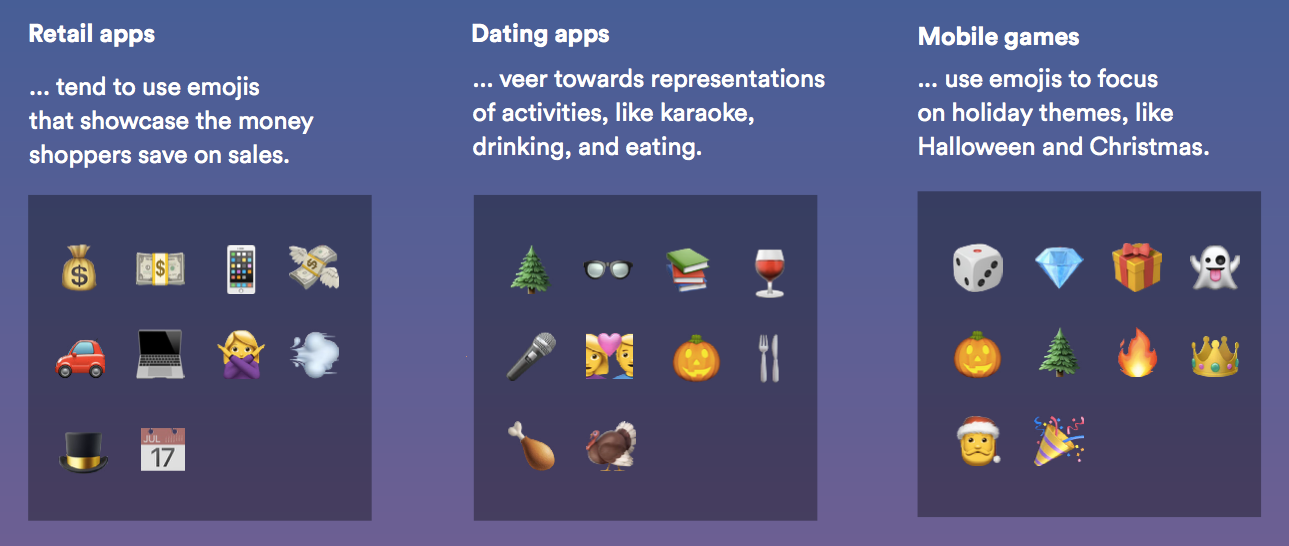 But it's true that emojis aren't a silver bullet. They must be combined with solid marketing fundamentals to earn a good return. And when it comes to push notifications, nothing is more fundamental than personalization.
Shawn delves deeper into personalization in the full webinar, but these are the key points that he highlights.
Personalizing Content

: Adding parameters to push notifications, such as the person's name or the last item a user purchased, can boost opens by 4x. These data-powered messages feel more personal and less spammy.

Recognizing User Behavior

: Messages with a purpose perform better than just saying hello. By recognizing user behavior — for instance, that a user listens to Frank Ocean — and sending a push notification that alerts them to his latest release, you can increase opens an astounding 9x.

Customizing Delivery Times

: Personalization isn't limited to parameters. Platforms like Leanplum offer an algorithm that analyzes individual app engagement and automatically sends messages when users are most likely to open.
Refer to our mobile messaging page to see how Leanplum powers engaging push notifications. We enable all types of personalization, from event-based parameters to behavioral triggering, from a single dashboard.
Mobile Marketers, Embrace Your Inner Emoji Lover
If you've ever wanted to sprinkle your push notifications with a or a , there's no better time than today. Our data shows that emojis aren't to be feared in marketing — if anything, they should be embraced.
Once again, you can still view the full webinar over here. Huge thanks to everyone that attended the event. We'll see you soon!
—
Leanplum is building the marketing cloud for the mobile era. Our integrated solution delivers meaningful engagement across messaging and the in-app experience. We work with top brands such as Tinder, Tesco, and Lyft. Schedule your personalized demo here.