Fostering a Culture of Caring at Leanplum
At Leanplum, we place a strong emphasis on building meaningful connections. Over the past year, we've taken that one step further to build meaningful connections with our local communities. We encourage everyone to take paid time off to volunteer throughout the year in various ways and with various non profits, including arranging volunteering events.

Providing Emergency Relief
With our headquarters in San Francisco, last year we felt particularly impacted by the fires in Northern California, so we donated supplies to the non-profit Love on Haight and matched employee donations that supported victims of the fires.  
Our New York employees had a team retreat in Puerto Rico in the spring. When Hurricane Maria hit this area in the fall, we felt compelled to match employee donations to the non-profit YouCaring that provided relief to local victims.
Giving Back During the Holidays
The holidays are an especially busy time, but this holiday season, our offices wanted to find a special way to give back to our communities.
In San Francisco, we adopted a family through the non-profit Family Support Services Bay Area. Each department within our organization was assigned a family or individual to support. We donated requested items, and spent an afternoon wrapping the gifts for delivery to the families. It was a heart-warming event that reminded us of what's really important.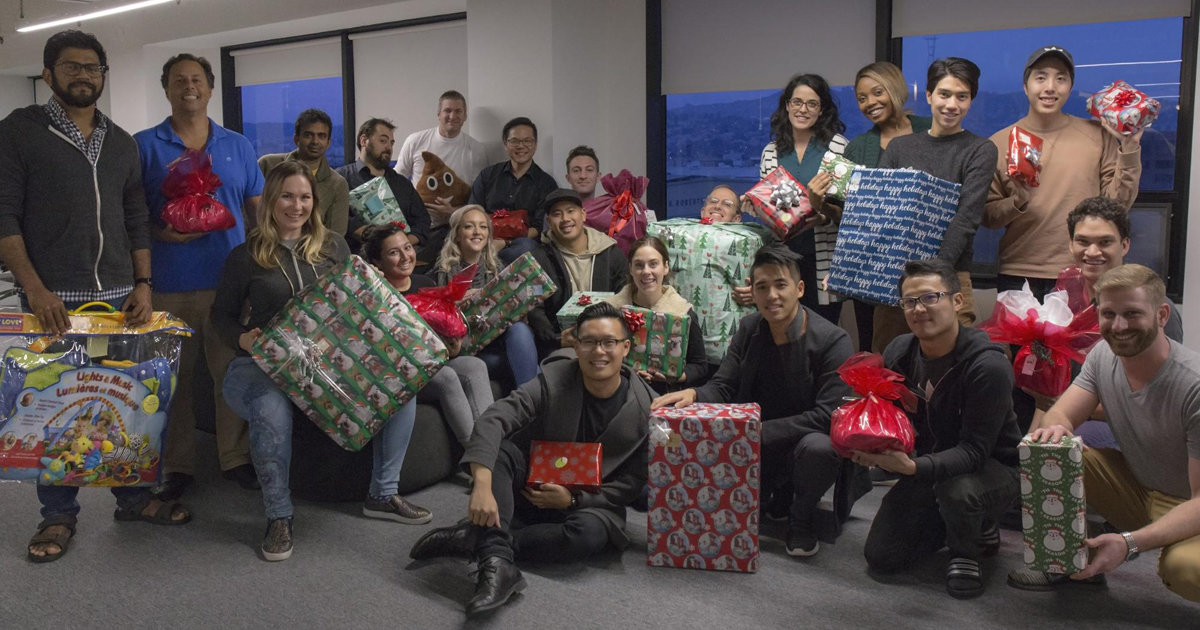 But the holiday cheer didn't stop at our headquarters. In New York, we partnered with our office building to support New York Cares Coat Drive, encouraging employees to donate coats for those in need.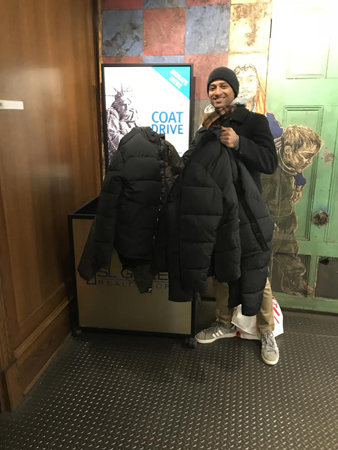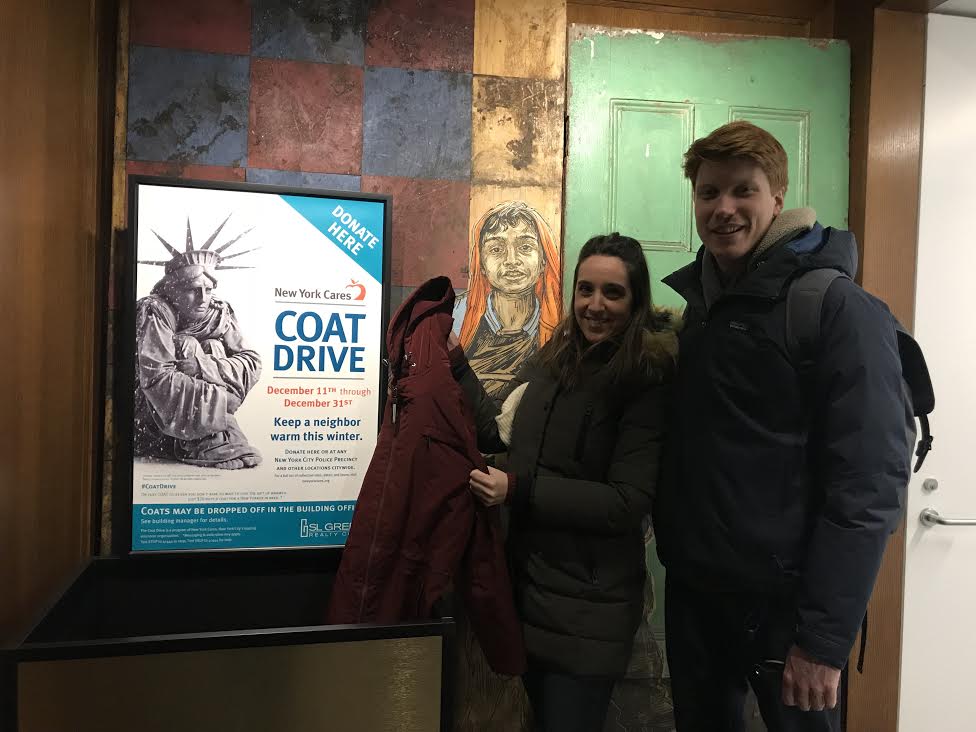 Volunteering Throughout the Year
Throughout the year, we take pride in finding causes that resonate with our employees. In San Francisco, some of the events we participated in last year were the SF Pride Parade and a Golden Gate Park cleanup.
Ripe With Pride 2017 from Leanplum on Vimeo.
In New York, we participated in a Multiple Sclerosis bike ride. In our European offices, we're in the midst of organizing a canned food drive to battle hunger and a clothing drive to support local families.
We continue to make efforts to give back — but feel the need to always do more. Our goal this year is to have every employee donate 1 percent of their time volunteering, which equates to about 2.5 work days per year. For every 20 hours of time donated, Leanplum will provide $200 to a charity of that employee's choice.
At the end of the day, our company and our employees are passionate about giving back and making an impact on our communities.
—
Leanplum is hiring! Explore our career opportunities here.