Brands Say Oui to Mobile Engagement in Cannes
Yachts, sun, sand, rosé… not what you typically conjure up when thinking about mobile customer engagement. Yet, that's exactly what we were surrounded by during the Cannes Lions International Festival of Creativity in France.
Over four days, we were immersed in thought leadership on beaches and yachts with top global brands, candidly sharing the challenges and opportunities in the foreseeable mobile horizon. Despite the fact that everyone is from all corners of the world and representing practically every industry, one thing is clear — getting mobile right is crucial to any company's success.
Here's a recap of our week.
Monday
We kicked off the busy week at Brand Innovators with Joyce Solano, Leanplum's SVP of Global Marketing, hosting a panel discussion on Building Meaningful Relationships with Millennials & Gen Z. A packed panel of distinct perspectives from nine different brands and agencies — VICE, Hulu, a founding member of N.W.A., Edelman, and Hearts & Science — made for a lively discussion.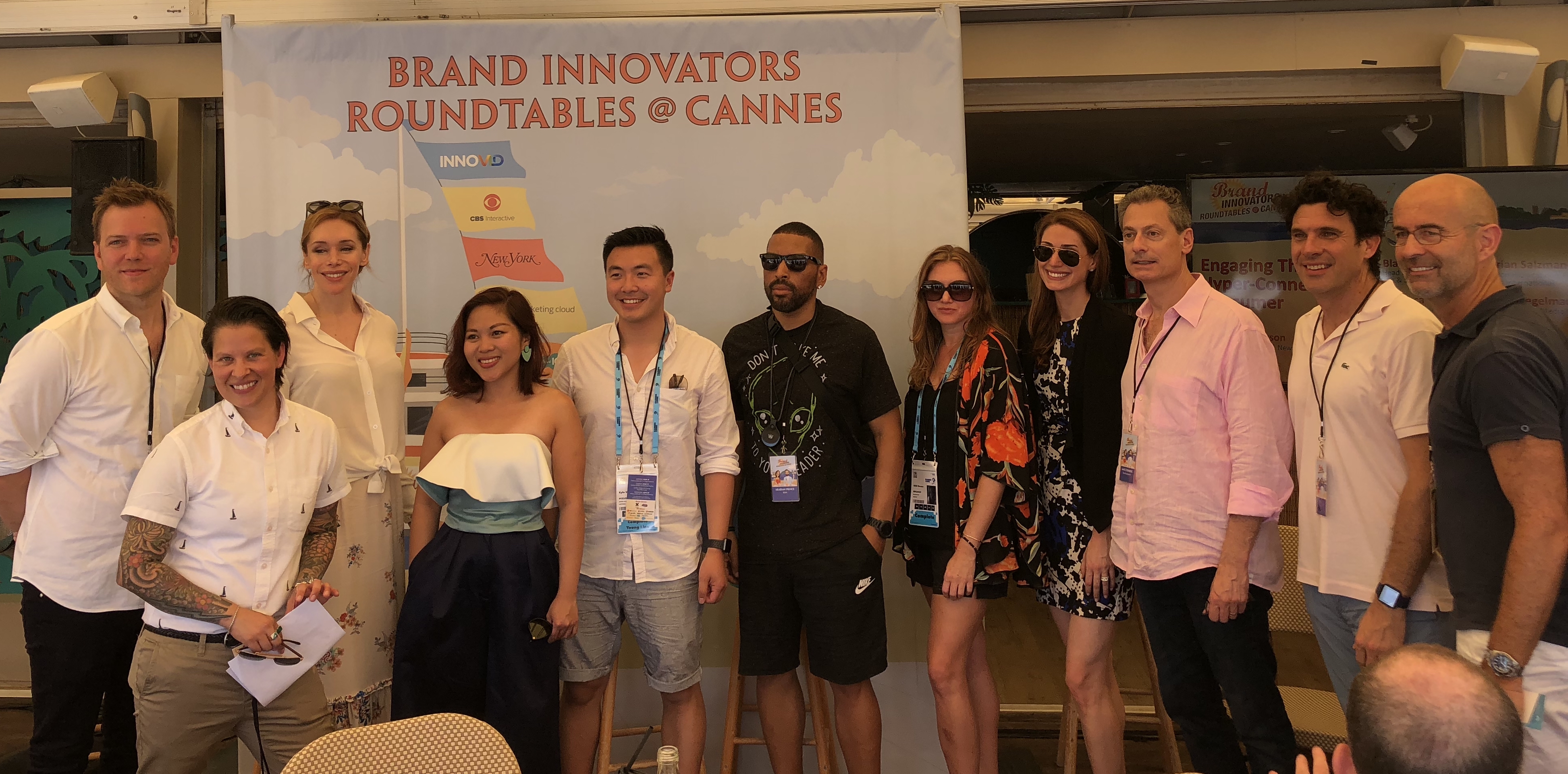 After some sun at the Brand Innovators Roundtable
Think Bigger Than Just Millennials and Gen Z
No surprise, Millennials and Gen Z are audiences that brands keenly focus on, however, looking at generations alone as a demographic segment doesn't offer enough distinction.
As Patrizio Spagnoletto, Head of Media & Subscriber Growth at Hulu, pointed out, "Thinking of your audience by generation is a false positive. What you need to focus on are the motivations that drive consumers to your product. You can't start with a demographic and try to adapt products to them, because no two people are alike and motivations are different."
Jox Petiza, Director at MediaCom Beyond Advertising, echoed this same sentiment. When asked if American Millennial attributes are applicable globally, there was no doubt that Millennial attributes are unique to different regions.
Millennial Traits Aren't Universal
Jox highlighted the success of relaunching the fragrance, Guilty Gucci. The brand was fading so she and her team thought to reinvigorate it for a more contemporary, younger audience.
And this was in order as they felt the brand needed to lend itself to open discussions around gender norms and sexual fluidity. After all, unapologetic sexuality and inclusivity is the essence of the fragrance.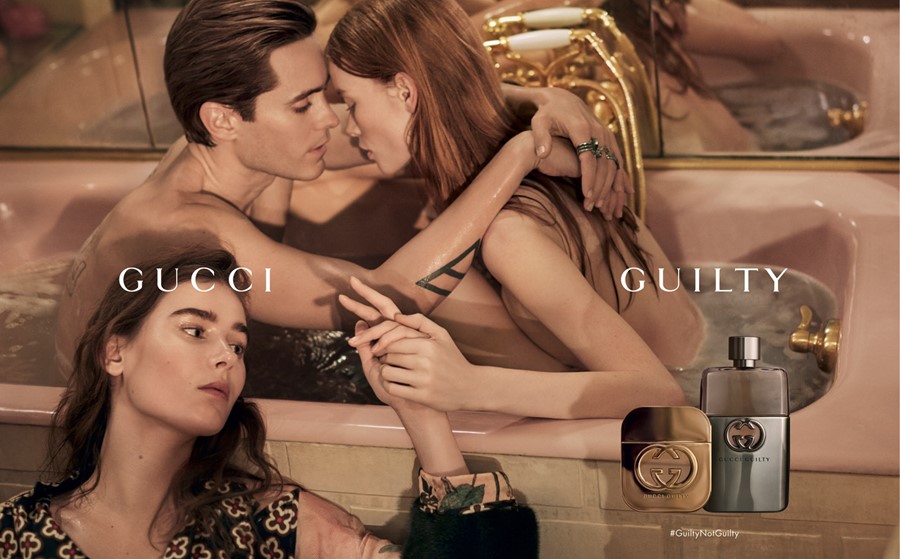 #GuiltyNotGuilty, Gucci
The campaign with the hashtag, #guiltynotguilty. However, leading with sexuality proved difficult since it's not openly discussed in key regions like Eastern Asia and the Middle East. Jox and team needed alternatives to engage this specific segment of Millennials and Gen Z's — especially on handheld screens where most eyes are focused.
Enter mobile and dark social.
In the dark about dark social? Don't feel bad. I didn't know what it was either. Secret — it's advertising that actually engages. Specifically, it's serving ads through direct messages, DMs, in apps like WhatsApp and Wechat.
To guarantee success, her team created two ad versions: censored and uncensored. The censored ads were displayed in more traditional channels like billboards, TV, and web. And the uncensored were sent via DM. To say the least, uncensored showed impressive results.
88 percent of users completed the video ad
Brand awareness grew 110 percent
Authenticity & Security Are Paramount
Jox understood that a brand needs to feel genuine and authentic. And every panelist agreed wholeheartedly but differed on how to achieve this.
Oliver Laubscher, Global Chief Client Officer at Vice, specified that first and foremost, a brand needs to be trusted and this can be achieved by connecting with audiences through culturally meaningful content — "Tell stories that people like and are really interested in."
Kyle Wong, CEO at Pixlee, followed up by spotlighting the importance of your own company culture — stating that it's vital since it shapes the perception of authenticity for your audience. Wong also noted that customers can easily sniff out brands that don't practice what they preach.
In addition to authenticity, Gi-Gi Downs, EVP and Head of Planning at Edelman New York, emphasized that audiences expect a sense of safety, and brands shouldn't underestimate the importance of security.
One way she identified this desire was through the comments section on blogs and community forums. She argues that, through these channels, you're able to better understand customer expectations of the brand, their desire to connect, and their need to feel heard.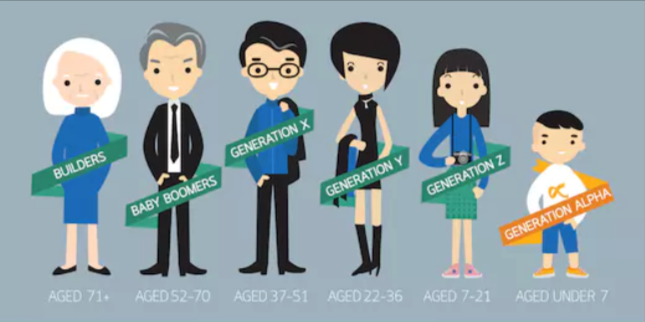 From Generation to Generation
Although Millennials and GenZ's can be rather elusive, what they desire isn't much different from any other demographic. Brands need to shift their paradigms by thinking more broadly and asking the question, "Is this true for a lot of people, and is it scalable?"
Tuesday
Tuesday was centered around what keeps CMOs and other marketing leaders up at night. This festival likely has the highest concentration of Fortune 500 CMOs and marketing VPs in one place at one time — and we were at the CMO Clubhouse event picking their brains on everything mobile.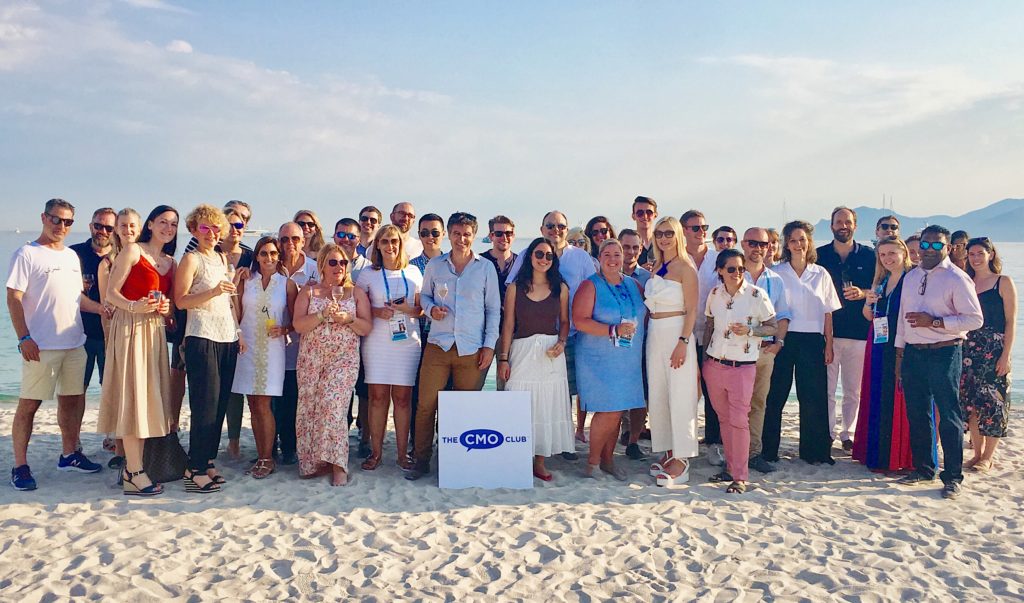 Taking a break from marketing at the CMO (beach) Club
Joyce Solano held a thought leadership panel on a beach with Kaydee Bridges, VP of Digital & Social Media Strategy at Goldman Sachs. During their discussion, Kaydee and Joyce chatted about what brands need to think about when building meaningful relationships with their mobile users.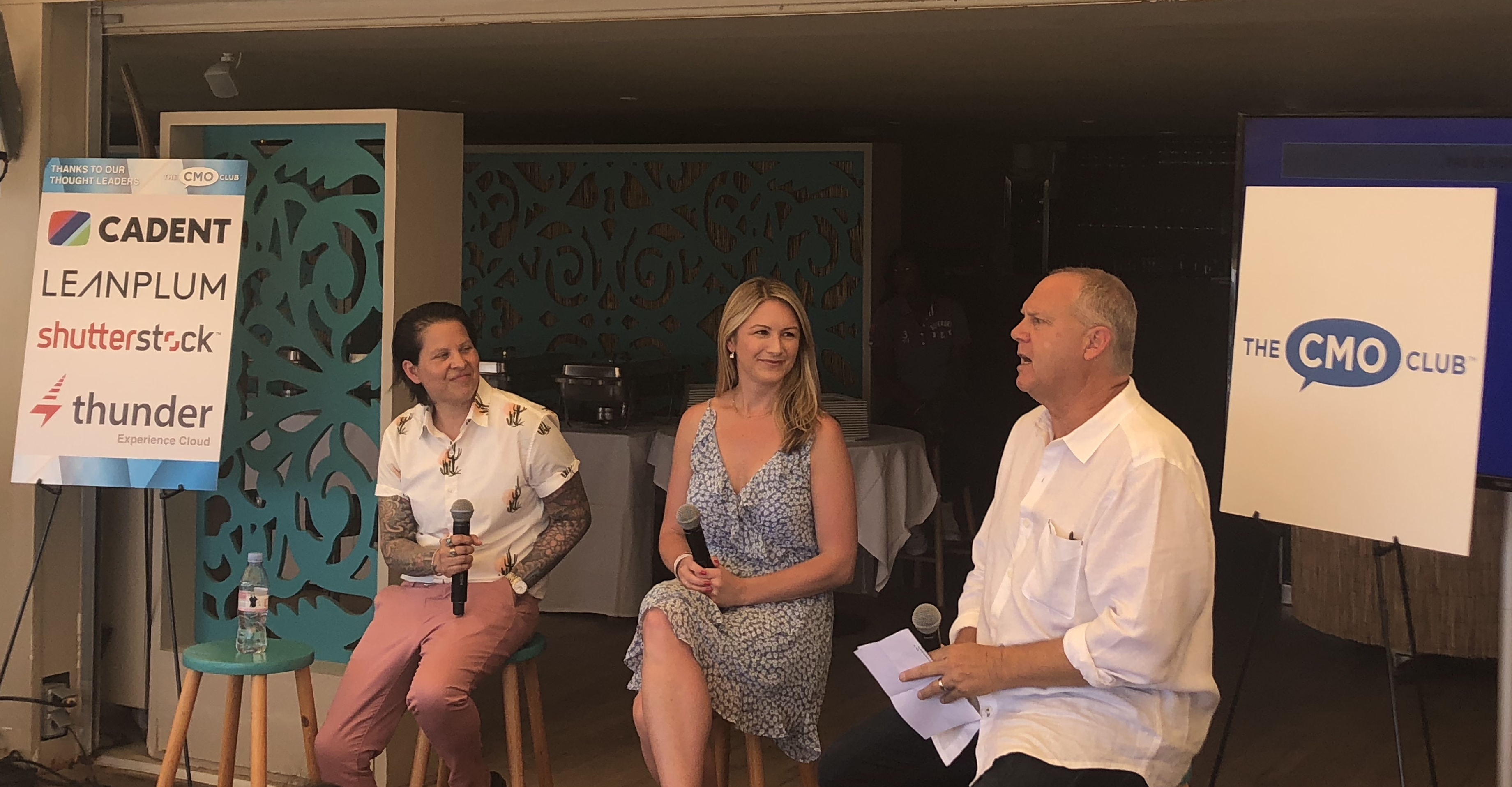 Discussing mobile breakthroughs with Goldman Sachs
Testing the Waters Before Getting Engaged
For Kaydee, getting to the heart of building meaningful relationships began with organizing internally at Goldman. Specifically, building an in-house team that tracks trends and creates content that's engaging, but also trustworthy.
But beyond building the right team, Kaydee knew that it was also about building the right culture to foster greater innovation on mobile, especially for such an influential company like Goldman Sachs. To do this, they adopted a culture of experimentation, exactly like us at Leanplum, since they're firm believers in testing, learning, and iterating.
Keeping It Contextual
For example, Kaydee's team was quite surprised at the success they saw on Snapchat when it came to thought leadership. A recent user acquisition campaign, where Goldman partnered with The Economist, performed extremely well.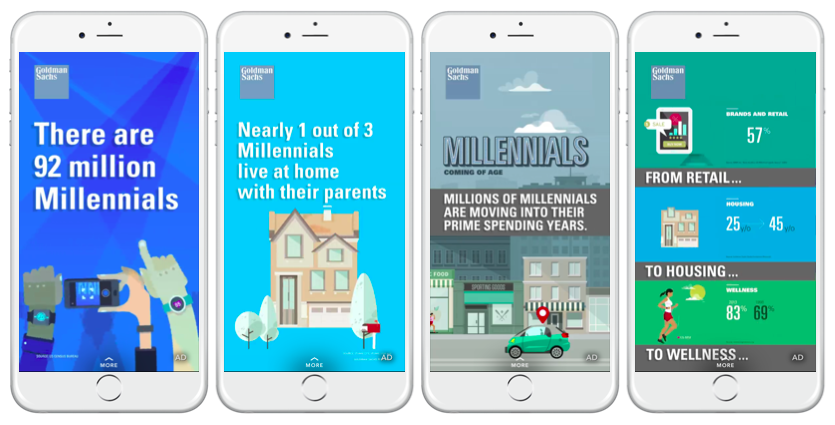 Goldman Sachs and The Economist partner up for Snapchat
To create an immersive — not intrusive — experience, the ads displayed between Economist articles that were contextually relevant to the articles' topics. The result: on average, users watched the video ads and often continued watching other video ads — for five whole minutes!
Pretty incredible results. Goldman Sachs learned that successful engagement goes beyond indiscriminately placing ads in platforms like Snap. Successfully engaging users requires being in good company. Meaning, strategically placing relevant ads, building trust with users, and ultimately creating more meaningful relationships.
Wednesday
On our final day, we set to sea on the Mobile Ventures Summit yacht and had the opportunity to talk to some incredibly forward-thinking mobile brands like Reddit, MGM Resorts, Red Bull Media House, and T-Mobile.
Mobile Power Panel
We started the day with a panel discussion between mobile visionaries Perry Fair – Head of Partnerships at Red Bull Media House, Lilian Tomovich – Chief Experience & Marketing Officer at MGM Resorts International, and Roxy Young – VP of Marketing at Reddit. We learned that mobile is crucial to each of these brands but in different ways.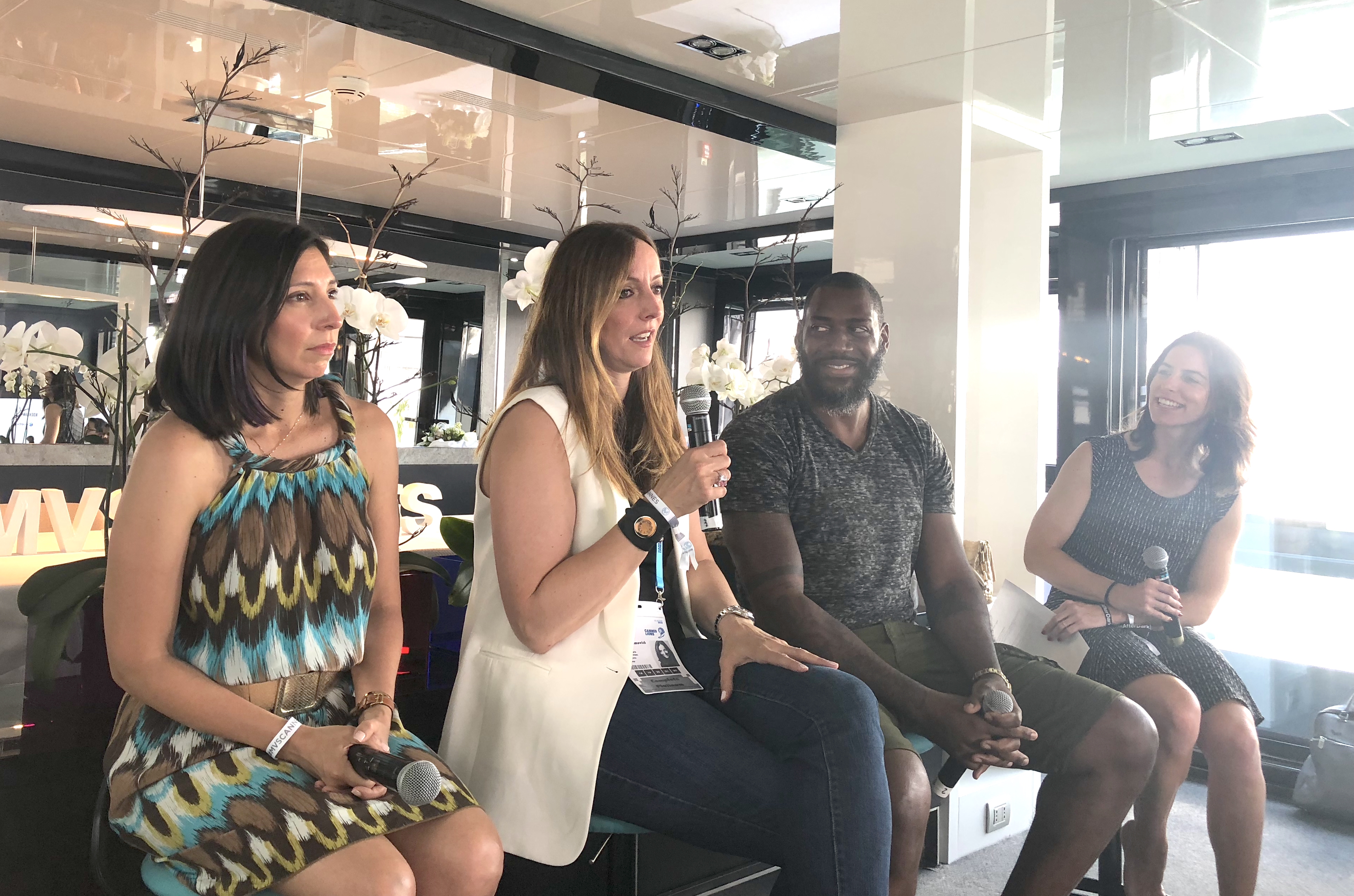 Talking about mobile maturity on a yacht
Although Red Bull has a suite of apps, it's focused on driving users to its Red Bull TV app, where it houses the lion share of its content. And since RedBull's users are an active bunch, mobile is a natural fit to engage them on-the-go.
MGM Grand's app, PlayMGM, primarily enhances the hotel experience for customers. From simplifying check-in and expediting check-out, to booking activities and making reservations at the hottest restaurants, the mobile app is all about convenience.
Reddit has a very loyal fanbase. They're all about community and providing highly specific forums for almost any interest. By developing an app that makes it easier to access the forums and consume content, Reddit is able to keep that fanbase engaging while on the move. In fact, 80 percent of Reddit app users don't even use the desktop site.
Measuring the KPIs That Matter
For Red Bull, Perry says it is solely focused on getting users to engage with content. It doesn't stake success on an arbitrary number of views. Instead, they look at more qualitative KPIs to better understand what resonates with and inspire users.
Given the nature of extended time in between hotel stays, MGM focuses on engaging users through loyalty programs and incentives. Lilian says it's all about conversions and driving brand loyalty to keep users coming back to their properties.
For Roxy at Reddit, her main KPI is time to first action. So, optimizing the time between signup and first action to engage with the community.
Although each brand represents a different industry and treats their mobile apps differently, there's no doubt that it's an integral part of the marketing strategy.
Carried On a Conversation With the "Un-carrier"
To wrap up the week, Joyce and T-Mobile SVP of Brand & Advertising, Peter DeLuca, sat down — sans shoes — to talk about the Uncarrier's brand resurgence.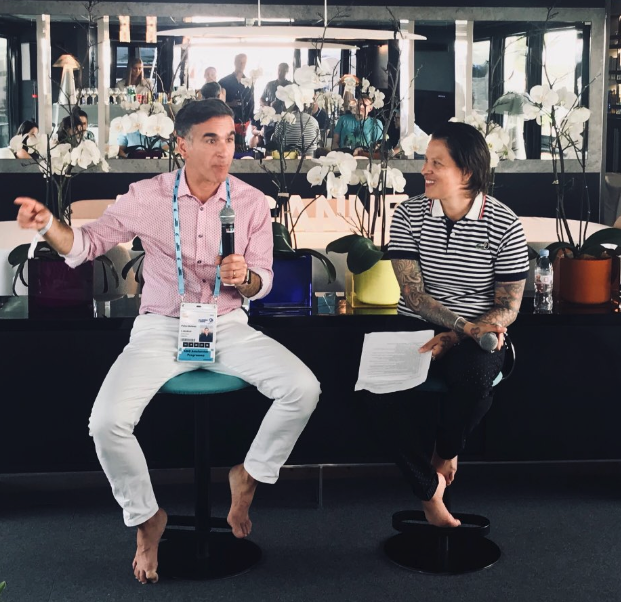 Because barefoot panels are the best panels
According to Peter, five years ago T-Mobile was ranked fourth out of the four mobile carriers in customer satisfaction and network speed. That's when he decided that they needed to think of a momentous change in order to get ahead.
Before they landed in last again, T-Mobile made a concerted effort to change its perspective to be unconditionally customer-centric. By asking honest questions and honestly listening, T-Mobile was better able to understand the biggest customer pain points.
What was number one? Contracts.
People hated being locked into contracts. So, T-Mobile did away with them. T-Mobile also improved the quality of its network, made it easier to switch carriers, and improved customer service — previously measured on a rep's call speed, but now the rep's ability to resolve the customer's issue.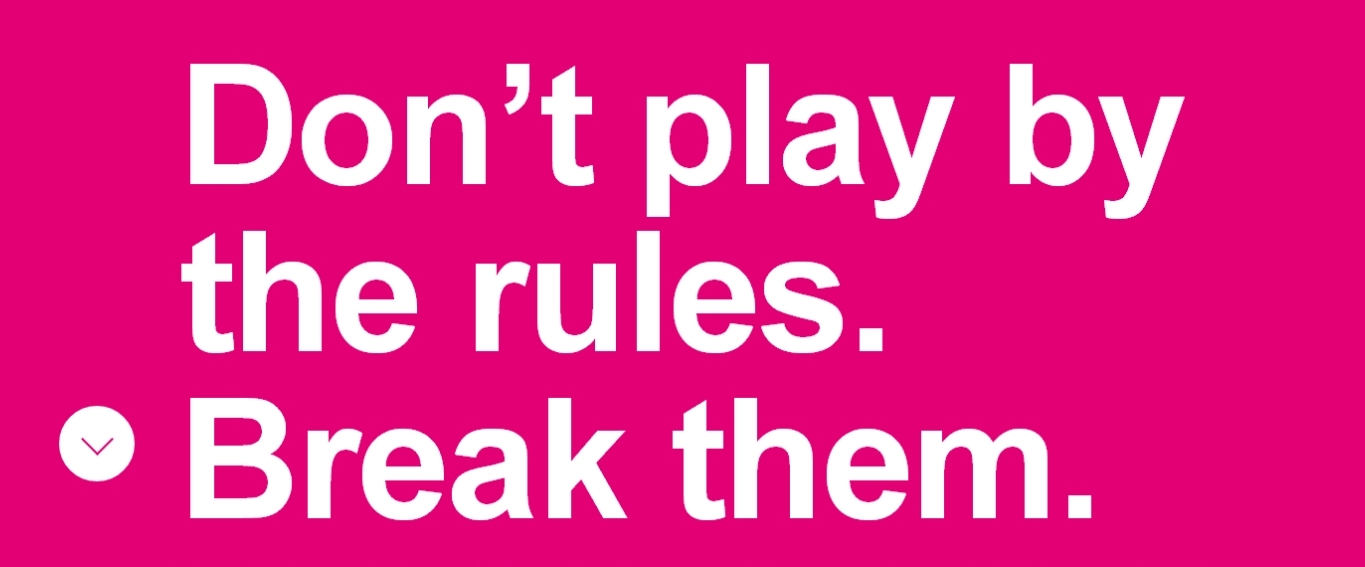 T-Mobile also incentivizes customer engagement through unique app campaigns.  One of the first and most popular is their T-Mobile Tuesdays app deals — weekly offers that customers raged over. Things like in-app deals on Domino's, Netflix & mobile service bundles, and the promise to never raise rates on existing customers all add up to more loyal customers.
What Cannes We Say
Needless to say, it was a busy week and we're already looking forward to going back next year. Until then, we'll be hustling away, enabling brands to keep innovating on mobile — because we Cannes.
Au revoir!
Anything Cannes happen
—
Leanplum is the mobile marketing platform built for engagement. We help brands like Tinder, Grab, Tesco, and Zynga orchestrate multi-channel campaigns — from messaging to the in-app experience — all from a single, integrated platform. Schedule your personalized demo here.